Trending Topics That Set Tongues Wagging In 2015...According To Facebook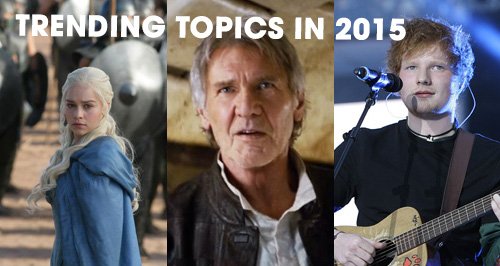 The social networking site has rounded up the most talked about people, places and topics that had everyone talking, with Ed Sheeran, 'Star Wars' and FIFA '15 coming out on top.
Taking data from a number of leading trending topics across, politics, entertainment and travel, Facebook have put together a reflective list looking back at some of the year's biggest moments.
'Thinking Out Loud' singer Ed Sheeran topped the list of most talked-about entertainers, followed by Taylor Swift in second place and Kanye West rounding up the top three.
Meanwhile, 'Game of Thrones' ruled the small screen as the most talked-about TV show along with 'The Walking Dead', while J.J Abraham's 'Star Wars: The Force Awakens' led the list of most talked-about movies.
Entertainers (Global)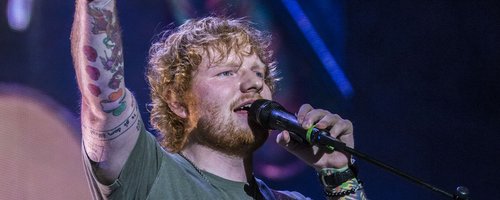 1. Ed Sheeran
2. Taylor Swift
3. Kanye West
4. Nicky Jam
5. Wiz Khalifa
6. Drake
7. Pitbull
8. Caitlyn Jenner
9. The Weeknd
10. Shakira
TV Shows (Global)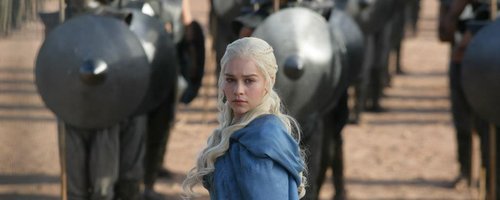 1. Game of Thrones
2. The Walking Dead
3. The Daily Show
4. Saturday Night Live
5. WWE Raw
6. The Simpsons
7. 19 Kids and Counting
8. Grey's Anatomy
9. Last Week Tonight with John Oliver
10. Orange is the New Black
Movies (Global)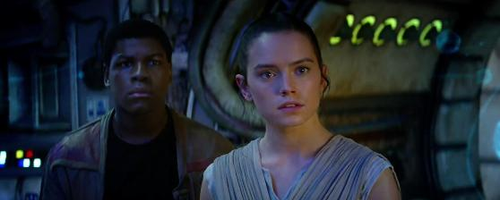 1. Star Wars: The Force Awakens
2. Furious 7
3. Jurassic World
4. Avengers: Age of Ultron
5. American Sniper
6. Straight Outta Compton
7. Fifty Shades of Grey
8. Mad Max: Fury Road
9. Magic Mike XXL
10. Pitch Perfect 2
New Games (Global)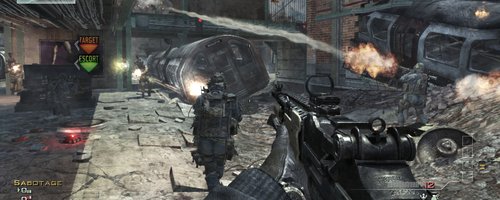 1. FIFA 15
2. Fallout Shelter & Fallout 4
3. Call of Duty: Black Ops 3
4. Mortal Kombat X
5. Batman: Arkham Knight
6. The Witcher 3: Wild Hunt
7. Metal Gear Solid V: The Phantom Pain
8. Dying Light
9. Star Wars: Battlefront
10. Halo 5: Guardians
Places in the UK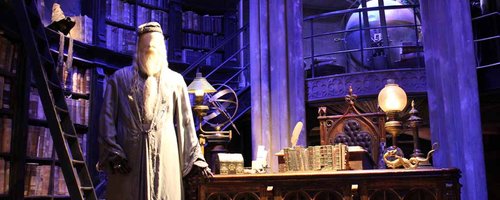 1. Warner Bros. Studio Tour London
2. Madame Tussauds London
3. The 02
4. Official LEGOLAND Windsor
5. Wembley Stadium
6. The Official London Eye
7. Natural History Museum, London
8. British Museum
9. Chester Zoo
10. Tower Bridge
Well, 2015 has certainly been an eventful year? We wonder can only wonder what 2016 holds!