Missed The UCAS University Application Deadline? This Advice Will Stop The Panic!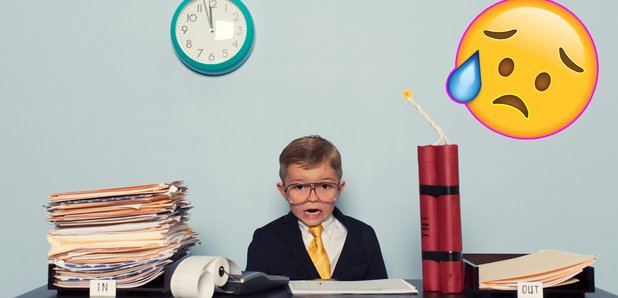 If you're trapped in the house with a stressed out A-Level student right now, here is the essential advice they need to know...
Sunday 15th January was a very BIG DAY in the annual university calendar... it was officially the deadline for UCAS applications!
UCAS is the system through which students apply to go to their dream uni, so let's just say it's a big deal.
If you've been met with the stricken face of a teenager this morning, chances are they've missed the all important closing date.
BUT DON'T PANIC!!
Here are some essential top tips to help them over the hump and into university...
You can submit a late UCAS application... but there are consequences
UCAS will process late applications received after 6pm on Sunday 15 January – up until the end of June, in fact. But there are no guarantees universities will give equal consideration to a late application. So while you'll probably lose out on a place on a competitive course which receives more applications than places available, other courses may still consider you in the mix.
TOP TIP: Contacting universities directly is the best way to discover if they will accept late applications!
Make the most of the UCAS second chance in February
The UCAS Extra scheme opens in February for applicants who aren't holding any offers from universities. However, applicants can only put their names down for one course, so making the right decision is crucial. According to UCAS, around 7,500 applicants were successfully accepted on to a course this way last year.
The UCAS Clearing process is still going strong
UCAS Clearing, best known for those who miss out on places on exam results day, is also a route to university for those who missed the January deadline. This runs from July to September 2017 and reveals which courses and universities have spaces up for grabs. Be warned though, it's a first come, first served system. 14,900 students applied directly to Clearing and found a place last year.
Need more advice? Check out Which? UCAS application advice hub, which is full of practical pointers and insider tips from universities on how to navigate the application maze, including next steps for late applicants.
Remember it's not game over! That should give your teen something to smile about.
Got any top tips to share? Let us know in the comments below...