After A Rubbish 2016 This Video Of A Panda Playing In Snow Will Definitely Make Your Day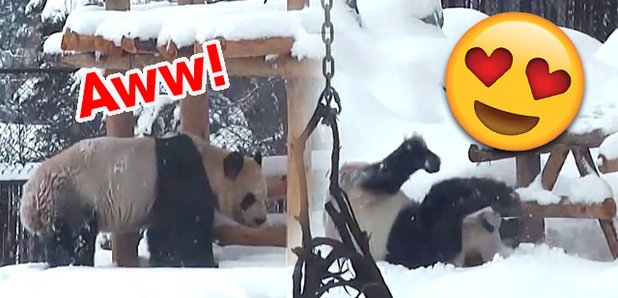 This footage of a panda playing in the snow at Toronto Zoo is the definition of Christmas spirit!
When snow falls in Canada, it falls hard, but the resident pandas at Toronto Zoo didn't seem to mind at all.
Giant panda Da Mao is a particular fan of the snow and this video captured by the zoo's security cameras captured one of his playful moments in the white stuff.
The cuddly guy is seen diving head first into piles of powdery snow before tumbling down a hillside - sooo cute!
We definitely have the urge to dive headfirst into a pile of snow now, but sadly the UK doesn't share the same weather as Canada.
Wondering what your chances of seeing a white christmas are this year? Look no further!