Watch Bridesmaid Demolish Best Man In Wedding Dance Off!
Bridesmaid Demolishes Best Man in Wedding Dance Off "The Eye Smyle Dance Off"
01:52
Bridesmaid Joanne Connor and best man Matthew Hemming busted some serious moves at Jaqueline and Andrew Stirling's wedding.
At a wedding there is always the expectation that the best man will end up on the dance floor with one of the bridesmaids, sharing a slow dance and a cheeky smooch.
Well, not this bridesmaid and best man. They've set a new standard and it involves throwing their best shapes in the hope of winning a dance-off.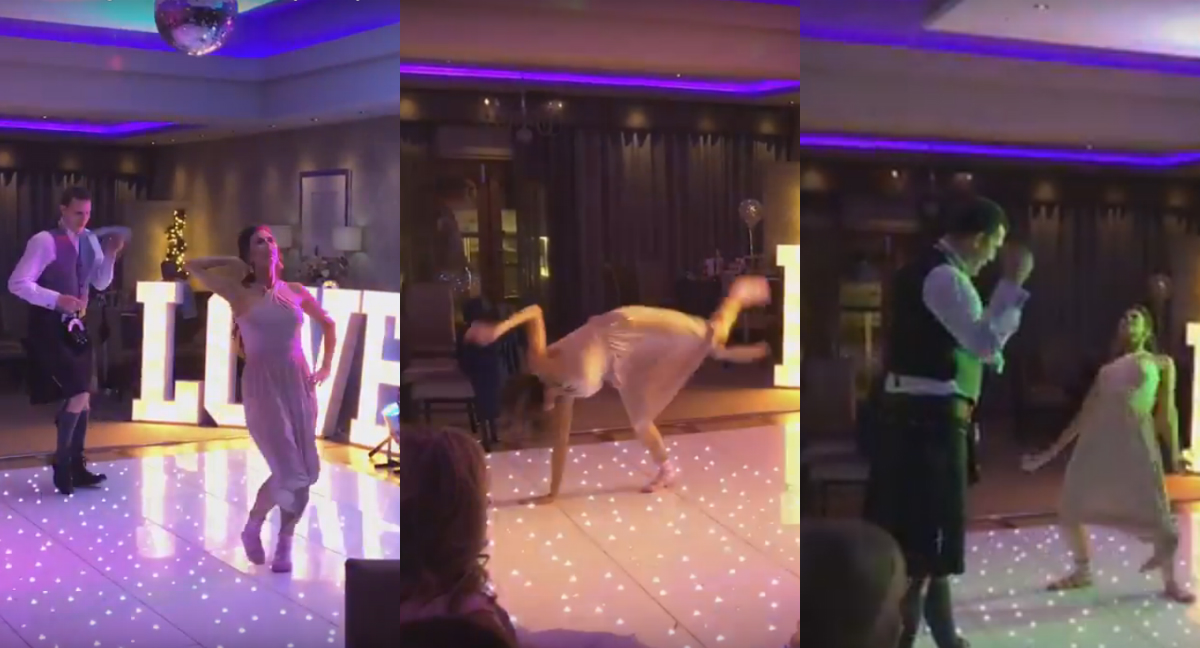 Picture | Facebook/Eye Smyle Events via Storyful
Bridesmaid Joanne Connor absolutely destroyed best man Matthew Hemming with her kick ass moves which included a cartwheel, twerking and some serious dad moves.
Taking the showdown seriously, Joanne tied her dress in a knot so as not to trip over it and pulled on a pair of fluffy socks to give her ultimate rock-star moves.
The video of the pair dancing to GBX classic Bits and Pieces has been watched more than 200,000 times on Facebook.
Although it may have been performed all for the benefit of bride and groom Jaqueline and Andrew Stirling, there's little doubt that Joanne didn't want to miss an opportunity to bust some technically challenging moves.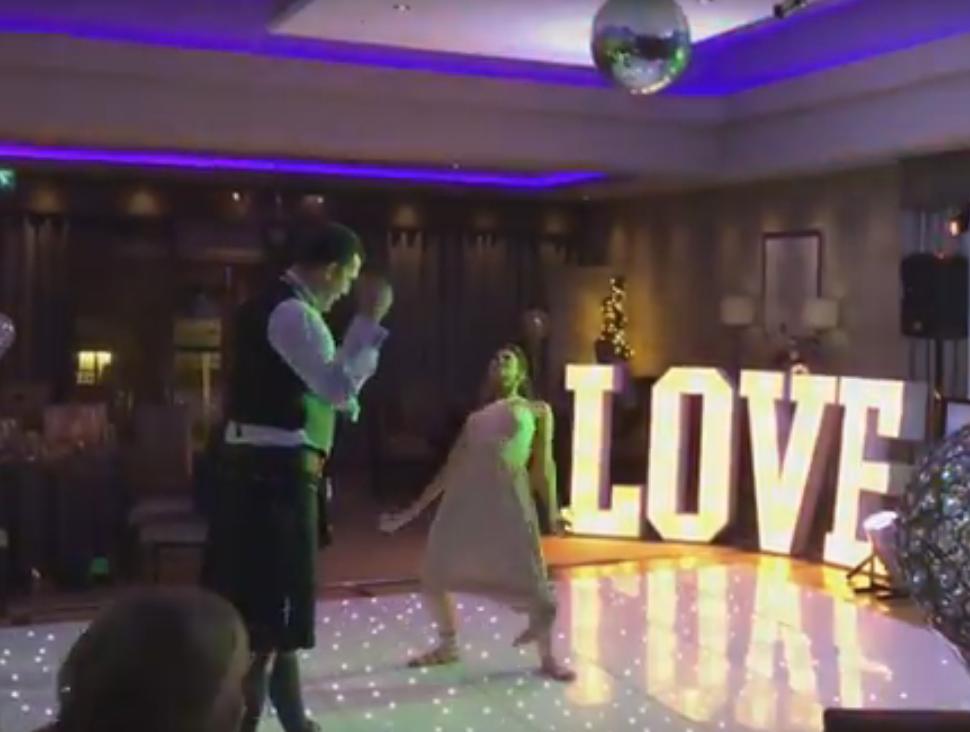 Picture: Facebook/Eye Smyle Events via Storyful
Jacqueline said: "It's brilliant. Joanne is a real party animal and it's crazy that the video has been viewed this many times.
"Joanne and Matthew are always doing things like this and it was great that it was able to be captured on our day.
"My papa Ralph and aunt Pamela also joined in with their moves. It was great fun to see everyone enjoying themselves."
At one point, the pair were joined by wedding guests Pamela Swanson and her dad, 76-year-old Ralph Miller, who also broke in to a routine of enviable moves, although none quite as enviable as Joanne's.
Pamela, who is aunt to the bride, said: "I am absolutely mortified. My colleagues and friends have all had a right good laugh at the video.
"I was dancing with my dad and had no idea it was all being filmed. It was all good fun. My dad though thinks this is brilliant that's it been viewed online so many times."
Pamela, there is no need to be embarrassed because moves like these are only performed by the greats. Besides, it's a wedding and there's always dodgy dancing at a wedding...