WATCH! Gorilla Going Bonkers In His Tub Will Have You Crying With Laughter
28 June 2017, 12:07 | Updated: 28 June 2017, 12:11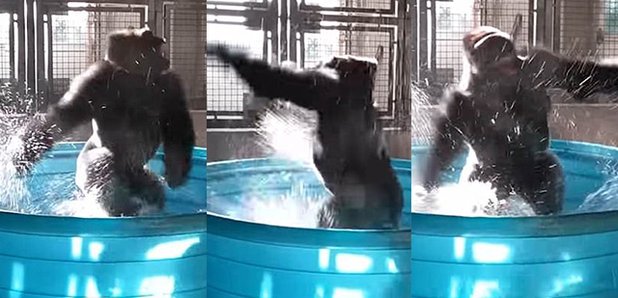 This gorilla had the right idea in the hot weather after taking a bath to cool down. He can hardly contain his excitement!
Zola the gorilla could barely contain his excitement after zookeepers filled up a pool for him to play in in his enclosure at Dallas Zoo.
Once in the water, Zola is clearly ecstatic about having the treat as his slow and gentle splashes quickly become thrashes around the pool, sending water everywhere!
The primate's enthusiastic dance moves were caught on camera by zookeeper Ashley Orr.
According to Dallas Zoo, Zola's behaviour is a result of his life enriched by providing the animal with "mental and physical stimulation to increase natural behaviours."
Although some may call it dancing, it's actually just "play behaviour" and is shown by a whole range of animals.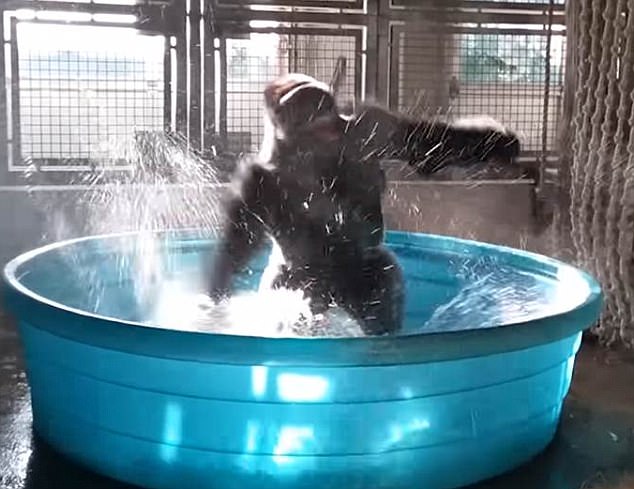 The zoo wrote on its website: "It is easy for anyone to appreciate the good time that Zola is having in the pool because we recognize some of the same signs of play that we see in people."
Either way, he looks happy to us!