Would You Dare? Watch Terrifying Moment Hairdresser Uses An AXE To Cut Hair
26 April 2017, 16:39 | Updated: 26 April 2017, 16:58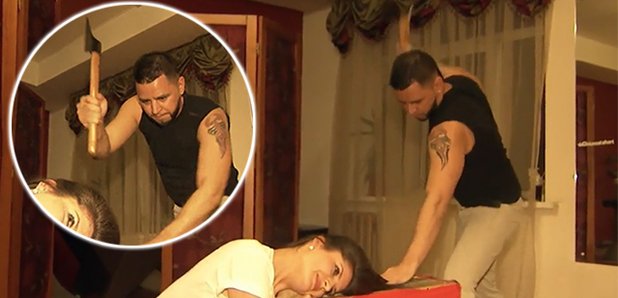 This Russian hairdresser has ditched the scissors and opted for an axe to cut his clients' hair. You'll be shocked when you see the result! Warning: This is not one for the fainthearted.
We don't know about you but when we pay to get our hair done, we like to relax, close our eyes and escape from the kids. But there is no way we could do that if this hairdresser was cutting our hair.
This Russian hairdresser has taken the old hair trim to new levels by ditching the scissors and opting to cut his clients hair with an axe - and the results are pretty good.
In order to get the best results, the clients have to put their head on what can only be described as a chopping block - yes, a chopping block - and fan their hair out for the chopping to begin.
Then, terrifyingly, the hairdresser drops the axe and begins layering their hair.
The hairdresser claims that he finds it easier to cut with his axe, rather than use the traditional - and safer - scissor method.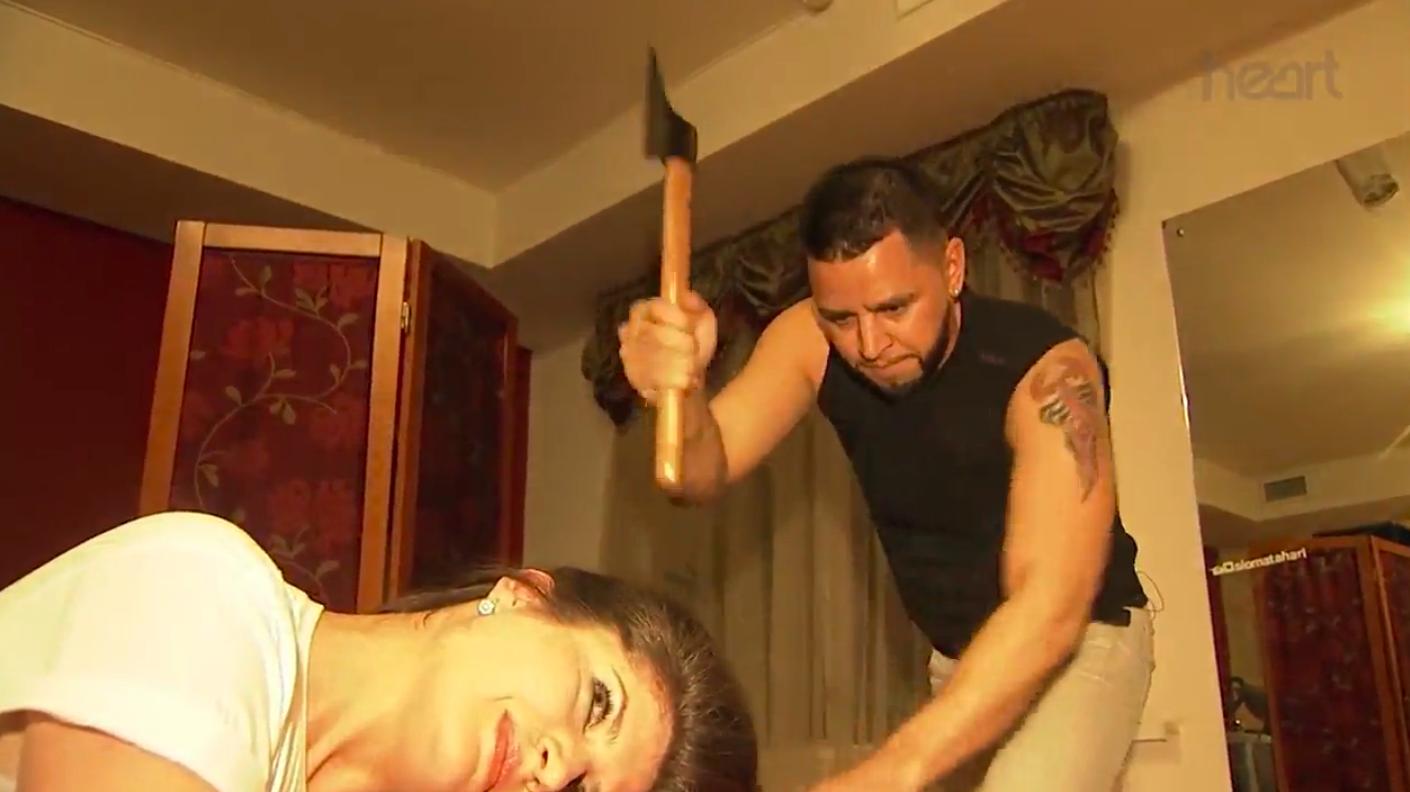 On coming up with the idea, he said: "I just took some basics of geometry, combined it with my profession and shifted the angles into slightly different variations."
Sorry, what?
However hard you try to justify it, he still cuts hair with an axe.
No, thank you.