WATCH! Man Slapped With Ridiculous Driving Fine For Doing Something We're ALL Guilty Of!
24 October 2017, 08:07 | Updated: 24 October 2017, 08:20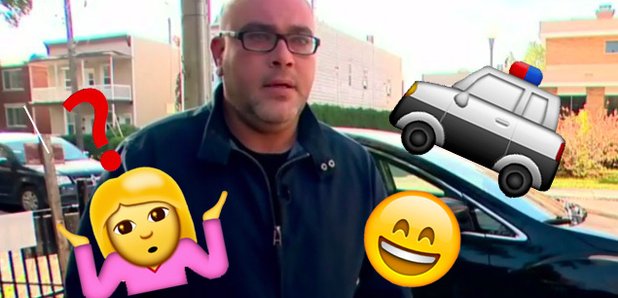 Most people would credit this activity as their favourite pastime when driving, however, one man found himself faced with a £90 fine.
If there's one simple pleasure in life that makes our mornings a little easier, it's playing music in the car.
Sometimes, the song your playing is such a banger, you just can't resist the urge to sing along, right?
Well, for one man, the price of belting out his favourite 90s hit ended up costing him a pretty penny after police slapped him with a £90 driving ticket after being pulled over for playing a 90s classic.
Taoufik Moalla, from Montreal, was singing along to C+C Music Factory's hit Gonna Make You Sweat (Everybody Dance Now) in his car when heard police sirens.
Moalla assumed the police were trying to get past but he was left shocked when he realised they were actually signalling him to pull over.
Turns out, the driver maybe got a little bit too carried away with his karaoke-style singing as he explained cops had heard him "shouting".
"I stopped and four police came, two on each side, and checked the inside of the car. Then they asked me if I screamed. I said no, I was just singing," Mr Moalla told CTV News Montreal.
After checking his licence and registration, the officers decided to slap him with a huge fine for $149 Canadian dollars, the equivalent to £90!
The crime? "screaming in a public place".
"I don't know if my voice was very bad and that's why I got the ticket," he told the Canadian news network. "But I was very shocked. I understand if they are doing their job, they are allowed to check if everything's okay, if I kidnapped someone or if there's danger inside but I would never expect they would give me a ticket for that."
Yikes! We'll stick to humming from now on.