What This Woman Does With Her Wedding Dress After Her Husband Cheated Is AMAZING!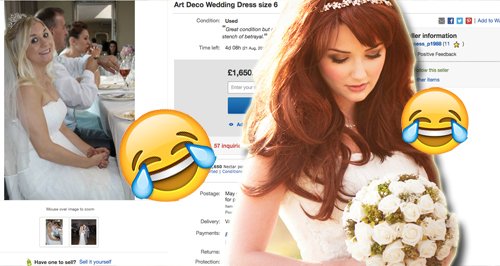 Because sometimes you just have to be petty...
When a couple says ' I Do' those vows are meant to be for life right? Well, one woman found herself single again after finding out her husband had been unfaithful, but she hasn't been shedding any tears and has instead decided to cash in on her heartbreak.
Taking to Ebay, she made a listing for the stunning Art Deco style wedding gown in hopes that any profits she made from the frock would help towards the costs of her divorce proceedings that her partner has left her to "foot the bill for".
CLEVER WOMAN.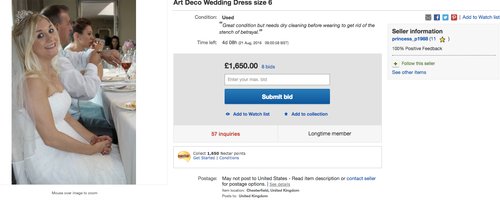 It doesn't stop there either, as she continued to give a her ex-husband a brutal dressing down with some hilarious digs written on the listing.
"Mainly selling as I need to pay for the divorce which my ex-husband has left e to foot the bill for," she explains in the lengthy post.
"As it reaches the floor it's a little dirty around this area, so will need a dry clean before it's worn for your special day. I didn't have time to get it dry-cleaned myself before my cheating scumbag of a husband decided to call an end to our marriage."
Ouch!
She scathingly adds: "It cost my poor parents around £2000 brand new in 2014!"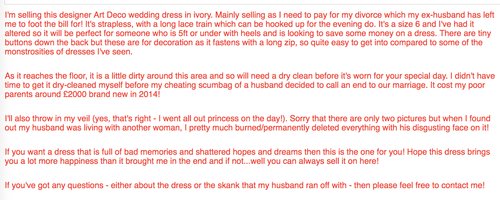 Budding brides who hadn't already been put off buying the dress would certainly have been taken by the cynical comments that soon followed as she wrote: "If you want a dress that is full of bad memories and shattered hopes and dreams then this is the one for you!"
HILARIOUS!
The post has since gone viral, and her dress has racked up over £1,650 in bids, which is just a couple hundred quid off the original £2000 price tag.
We'd say that's a win!