These Photos Of Redheads Befriending Red Foxes Are Truly Enchanting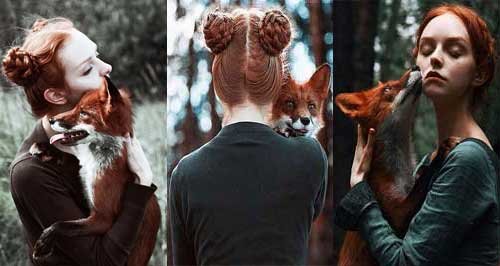 Can we get a fox friend for Christmas please?
There's something inherently magical about redheads.
Their rich, auburn locks, porcelain complexions and gorgeous freckles are entrancing.
This mystical and mesmerising quality is captured by photographer Alexandra Bochkareva, with the help of her two beautiful and fiery haired models Olga and Polina.
And what could make this photo series even more incredible? Well an unlikely friendship between the girls and a fox of course!
Shot in stunning natural surroundings, the pictures will be sure to capture your imagination.
Just look at these two!
...And we all know that feeling when we want to take a little nap in the woods and our fox friend kindly agrees to watch over us while we sleep...
And again (who knew redheads like to sleep so much?)
Cheeky foxy!
Check out Alexandra's sensational Instagram account here.