Prepare To Celebrate As Rosetta FINALLY Crashes Into Comet 67P!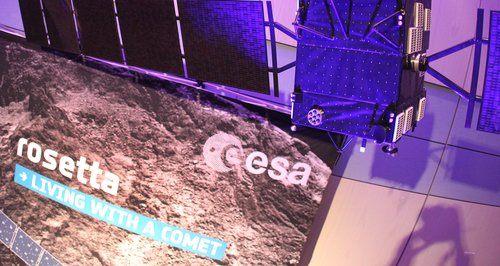 Crashing into a comet may not sound like a TERRIBLE thing, but think again...
Don't panic JUST YET!
Because although it may sound slightly worrying, the European Space Agency reassures us that in actual fact the Rosetta spacecraft crashing into Comet 67P/Churyumov-Gerasimenko is in fact the successful culmination of a HUGELY expensive project, that's been going on for 12 YEARS!
The 1 BILLION pound mission ended with Rosetta carrying out a slow-motion, controlled crash on the comet's icy surface.
Scientists and engineers congratulated each other on the end of what had been a huge challenge "for mankind".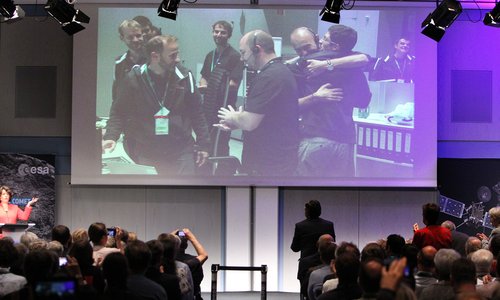 Scientists and engineers celebrate a successful mission | Picture: Getty
Scientist are calling it a "tremendous achievement" and are over the moon (excuse the phrase) at the success of the mission!
So what does it all mean really?
The information sent back to Earth from Rosetta should apparently help save Earth, "should we ever be threatened by an asteroid".
Well, PHEWF!
Mission complete #CometLanding pic.twitter.com/m3oxRNPzPI

— ESA Rosetta Mission (@ESA_Rosetta) September 30, 2016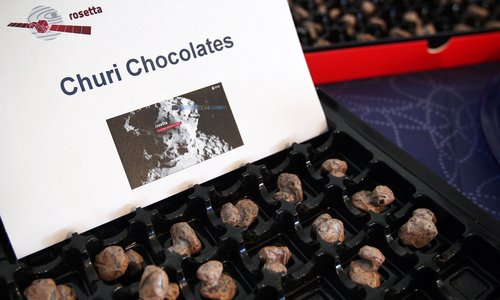 Project workers tuck into some celebratory chocolates | Picture: Getty