This Woman Managed To Grow Bananas In Her Own Back Garden!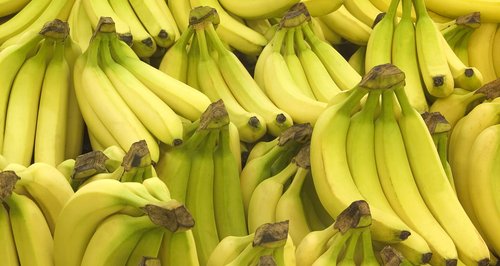 We've all tried our hand at growing the odd tomato or cucumber in the garden, but Kate Burke managed to grow BANANAS!
Bananas are a fruit that are most commonly found in more tropical locations such as the Caribbean, so it was no wonder that Kate Burke was surprised to find some growing in her garden... in Stockport!
Kate has a hobby of growing tropical plants in her garden and now has lots of exotic flowers, cacti and even three different types of palm trees in her back yard.
She said, '"I couldn't believe it when I saw one and in all my years gardening this is the achievement I am most proud of.'
She credits the unusual event to the fact that she puts duvets over he plants during the winter months, and after 10 years of having the tree, the trick seems to have actually worked!
However, they're not quite like the bananas you might find in the local supermarket and are only small - about two inches long!
But that's bigger than any bananas we've grown in our fruit and veg patches Kate, well done!