This Video Of The World's Oldest Gymnast Will Inspire You To Spread Your Arms And Fly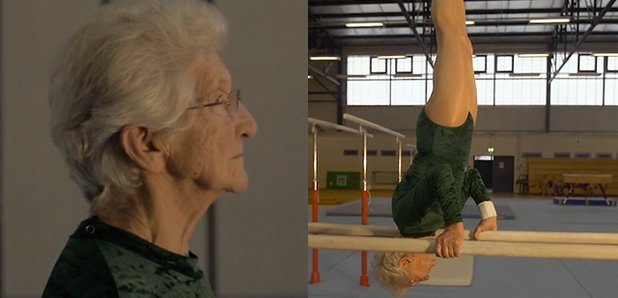 Johanna Quaas is 90 years old and officially the world's oldest gymnast according to the The Guinness Book Of Records.
Johanna Quass from Germany is 90 years old and is famous for something you might not expect - gymnastics.
Since an early age she practiced the sport and competed in amateur competitions which she still does to this day.
In September 2012 she was announced by The Guinness Book Of Records to be the world's oldest gymnast and five years later as she celebrates a milestone age, she is still heading to the gym.
And to commemorate her birthday, filmmaker Erik Hölperl followed her to the gymnasium in which she practices and put together this beautiful short film.
Worlds Oldest Gymnast is turning 90 Johanna Quaas from Erik Hölperl TheRollingShutter on Vimeo.
She performs some pretty impressive feats in the three minute long film including cartwheels, forward rolls and some crazy moves on the parallel bars.
She really challenges our perceptions of age and goes to show that age is only a number.
So what are you waiting for? No matter how old you are - head out and challenge yourself!