Youtube School Is Heading To The UK! But Would You Send Your Kids?
28 March 2017, 13:32 | Updated: 28 March 2017, 14:14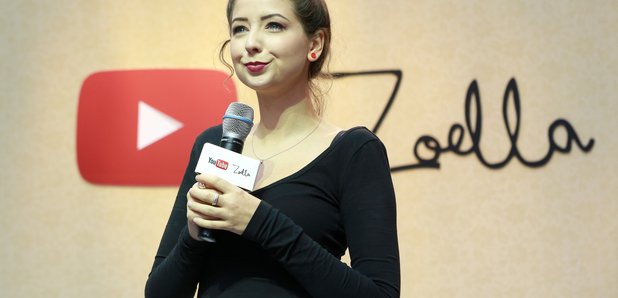 As summer camps go, this is the wackiest one we've heard of and it will be heading to London in August!
If you're the parent of a teenager, the likelihood is that you've heard them mention names like Zoella, MirandaSings and Pointless Blog.
Constantly confused by this? Well, they're YouTubers.
These social media starlets are taking over the world and raking in thousands of pounds by endorsing products and companies on their successful YouTube channels.
Twenty-seven year old beauty blogger Zoella - real name Zoe Sugg - has a whopping 11 million subscribers to her channel meaning a LOT of people have their eyes on the latest lipstick she is using and companies are fully aware of the exposure they can get from 'influencers' like Zoe.
For obvious reasons, young people have a new career goal on their minds that didn't exist when we were young adults; YouTube stardom, and a new summer camp is helping youngsters make that happen....for a price of course.
Social Star Creator Camp is the brainchild of American ex-social worker Nichelle Rodriguez who has previous experience running acting summer programmes and describes itself as "an immersive creative adventure to viral fame".
But she is moving on from a more traditional style summer camps and turned her hand to the lucrative world of teenagers who want to become stars...and their parents who are willing to fork out to make it happen!
The camp is running in LA in July for teens between 13 and 19 and is due to head to London in August and Australia in January 2018.
The programme is a ten day course which fully immerses its 'students' in online social platforms to turn them into social media stars.
Rodriguez told the Guardian "This is a camp for those who want success – who want to grow their audience and engagement."
She continues "The more people know you and love you, the more famous you are, right! All you have to do is to let your skill and your personality shine, trust yourself, be consistent and let the social users recognize your uniqueness."
To give you an idea of costs, the LA camp costs $2,690 and for that each student will get room and board, workshops, lectures, advice and of course a camp t-shirt.
So if you want to sign your kids up head to their website to snap up one of the 300 places at the camp in London between the 6th-15th August and you might have a little Zoella on your hands.
What do you think about Social Star Creator Camp?