Seven of the most beautiful Royal wedding dresses ever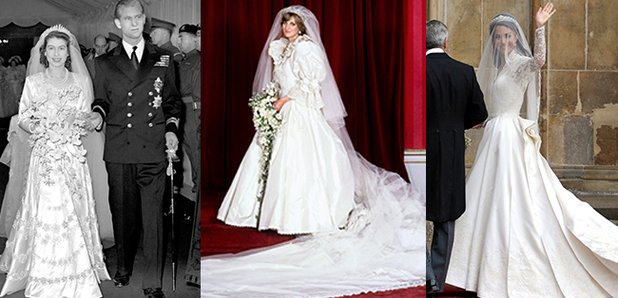 With Prince Harry and Meghan Markle's Royal wedding on the way, let's cast our minds back to the gorgeous gowns from previous Royal nuptials.
As the Royal wedding looms just around the corner, we're still yet to find out just what Meghan Markle will be wearing on her big day.
So to get us in the mood, here is a look back at some of the most beautiful wedding dresses from Royal weddings past including Princess Diana's, Kate Middleton's and Queen Elizabeth's.
Queen Victoria (married Prince Albert on 10th February 1840)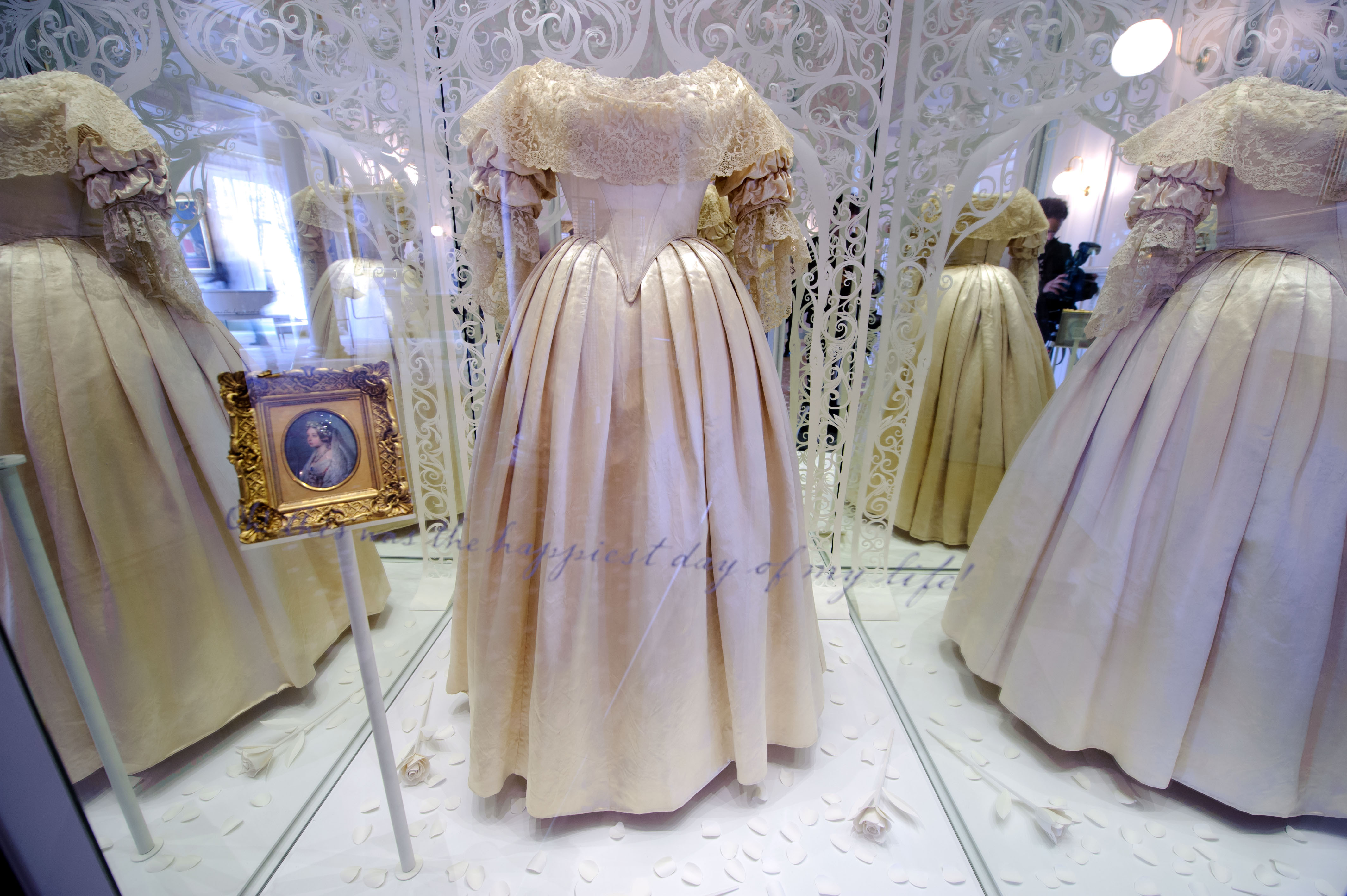 Queen Victoria's dress on display at Kensington Palace | Picture: PA
One thing's for sure about Meghan Markle's dress; it will be white. And that's all thanks to Queen Victoria who chose to wear white on her wedding day which was a huge statement at the time.
Before Queen Victoria walked down the aisle in white, brides often opted for red but Victoria changed this and white soon became the most accepted bridal colour.
Queen Elizabeth (married Prince Philip the Duke of Edinburgh on 20th November 1947)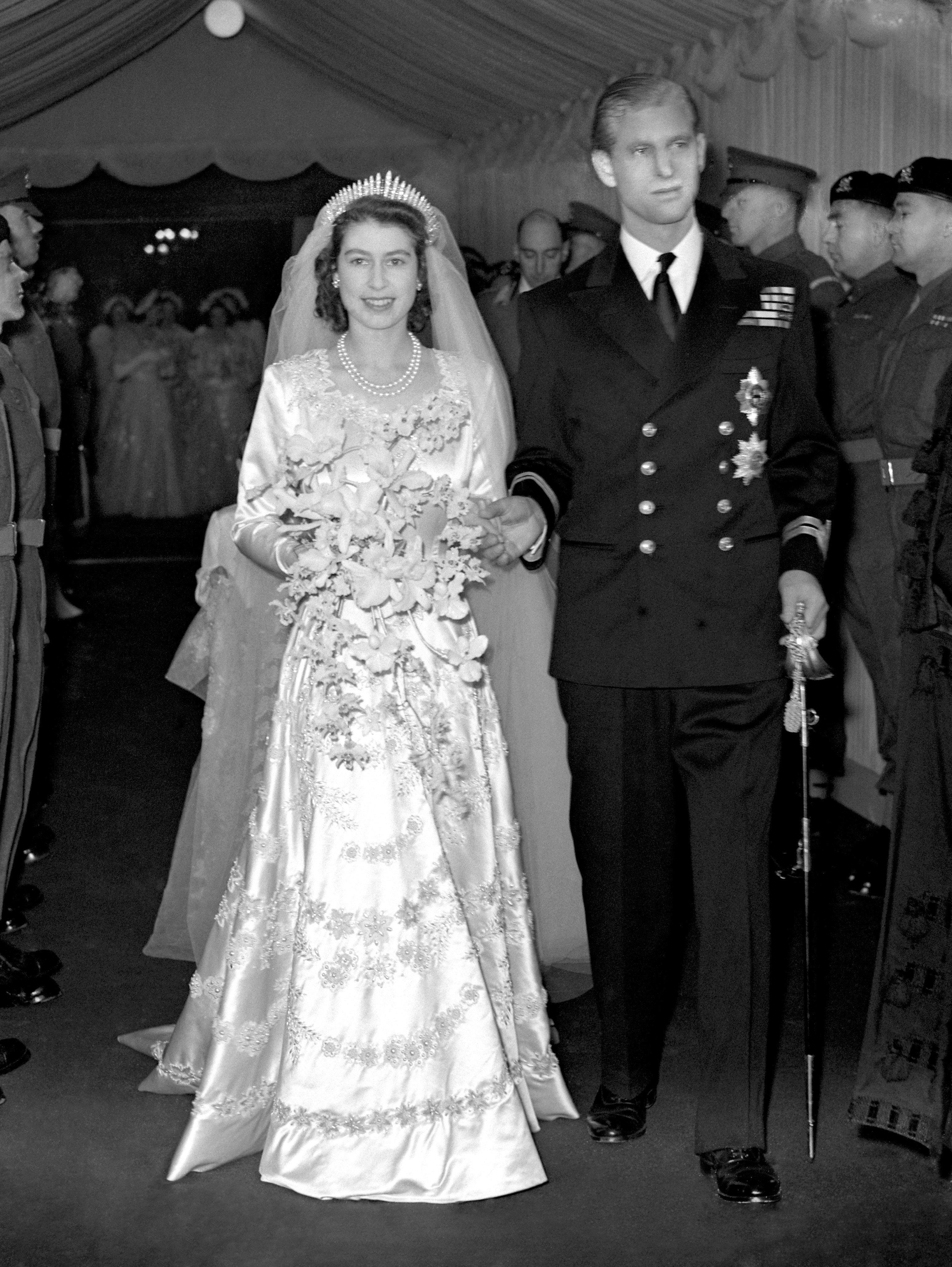 Just under 100 years after Queen Victoria got married it was the next female monarch's turn to tie the knot, although at the time Elizabeth was unaware she would be Queen.
The Queen got married while Britain was still under rationing after World War 2 and so had to purchase the materials for the dress using rationing coupons although the government did allow her 200 extra coupons.
Princess Margaret (married Anthony Armstrong Jones, Lord Snowdon on 6th May 1960)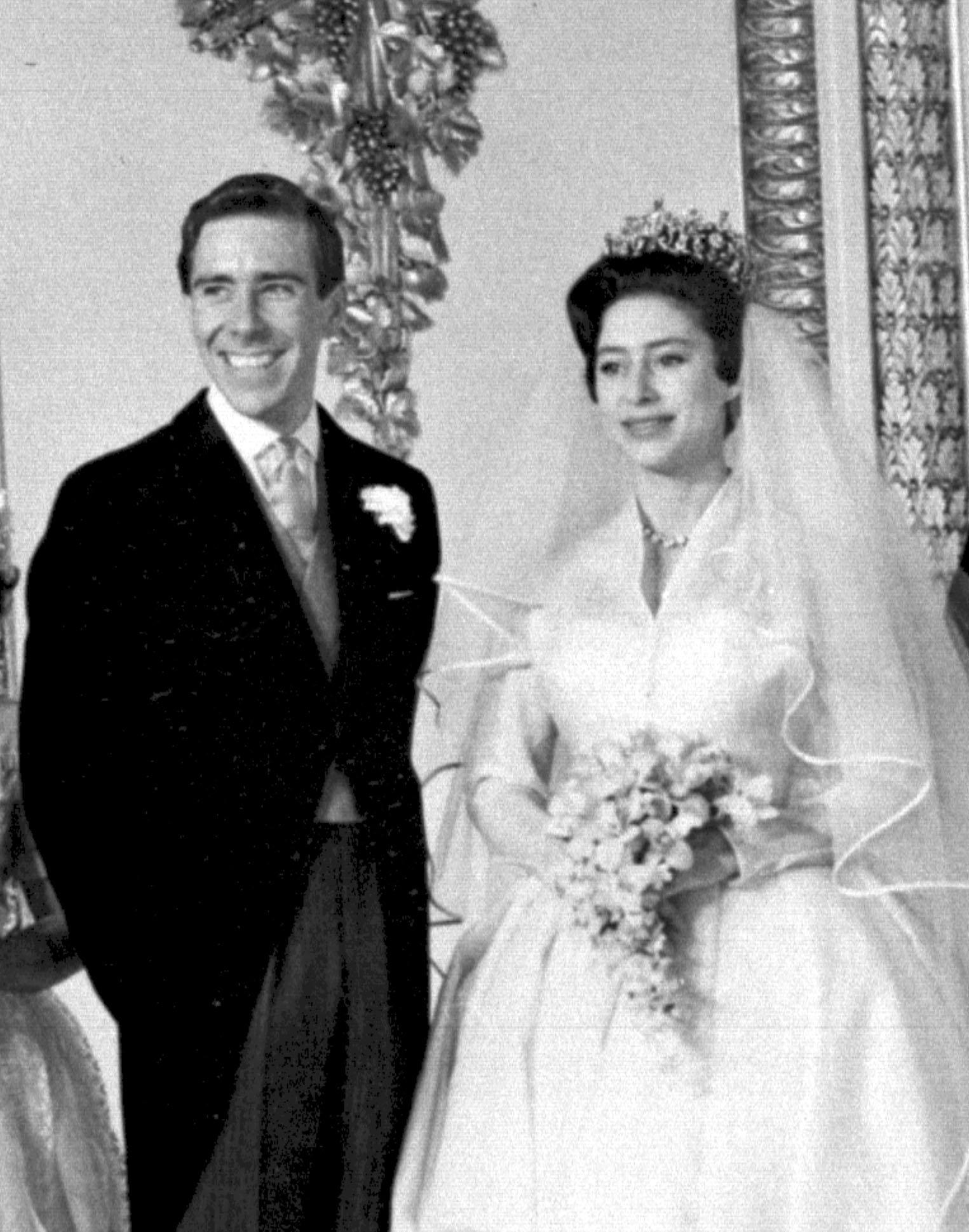 The Queen's sister married photographer Anthony Armstrong Jones at Westminster Abbey and soon after the pair became known as Lord and Lady Snowdon.
Princess Margaret's dress was designed by the same designer who made the Queen's dress in 1947 and it earned praise from Vogue.
Princess Anne (married Captain Mark Phillips on 14th November 1973)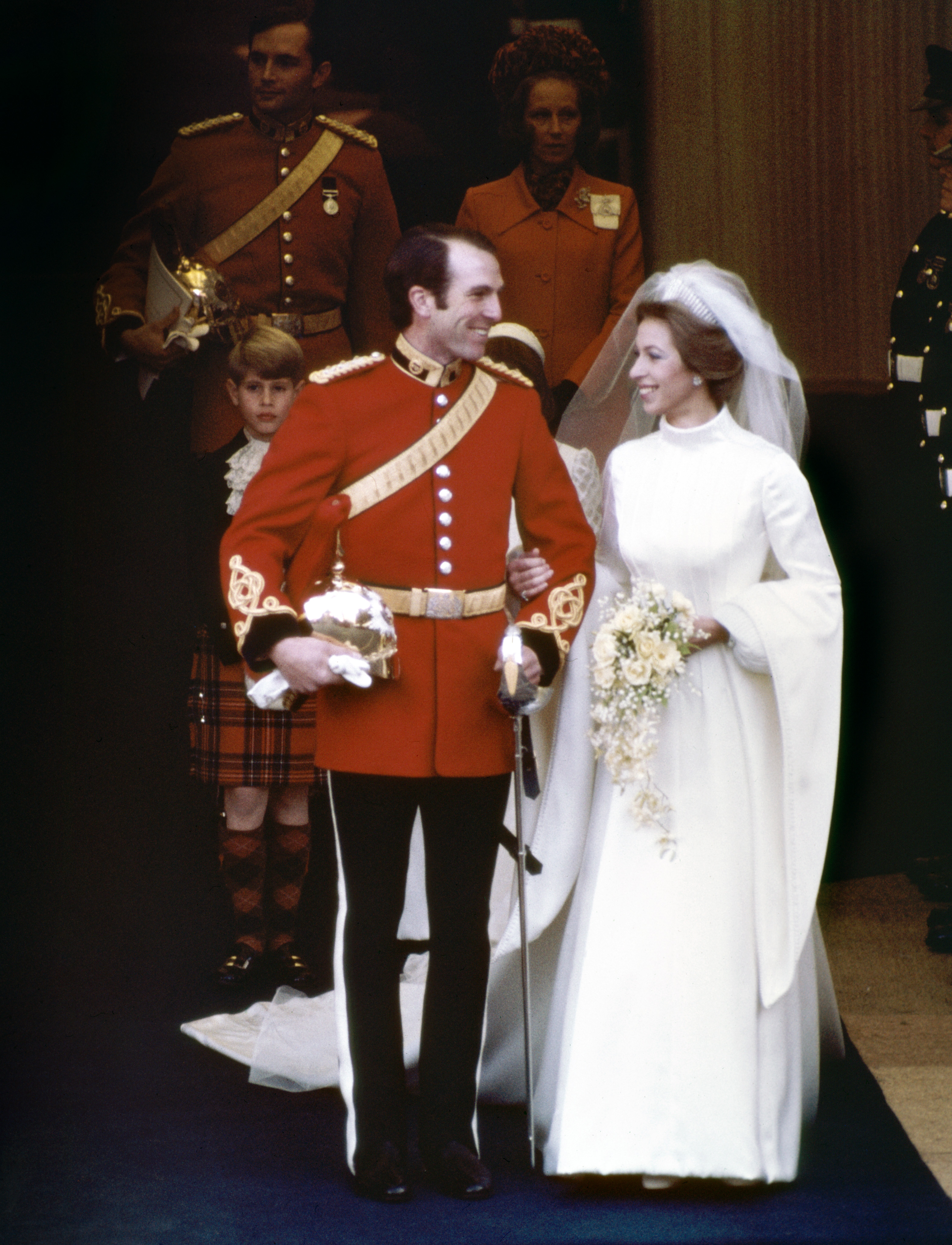 Compared to other Royal brides, Princess Ann got stuck in and designed many parts of her wedding dress herself. Of course, she had a designer on hand - Maureen Baker of fashion label Susan Small.
It was typically 70s in style although had some medieval elements such as the sleeves.
Princess Diana (married Prince Charles on 29th July 1981)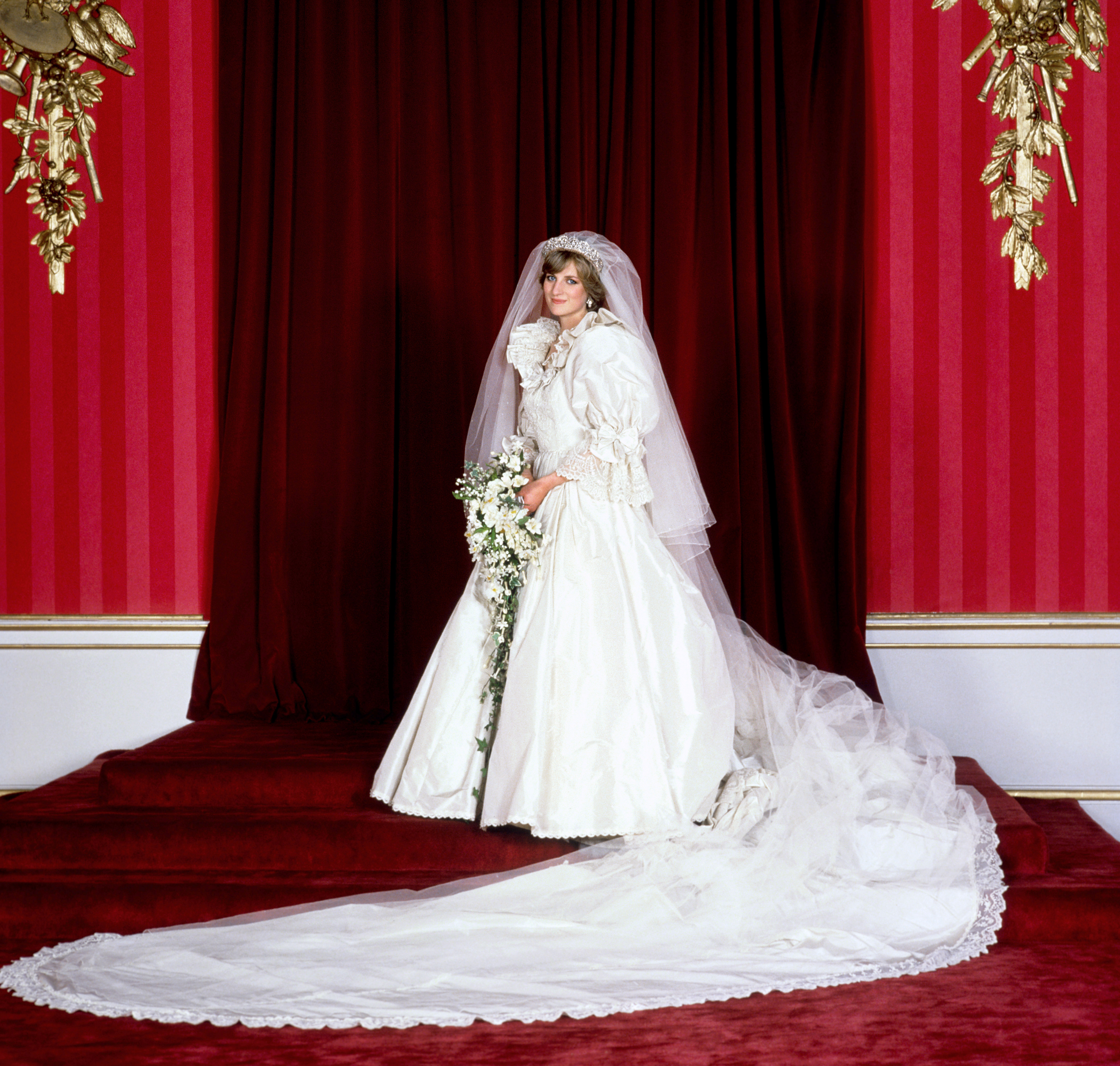 Princess Diana's wedding dress is one of the most famous dresses in the world, with a 25ft train there was no denying that it would land itself in the history books.
The design of the dress was such a closely guarded secret that just in case it was leaked before the big day, Diana had a spare dress on hand that she could wear instead.
Duchess of Cambridge (married Prince William the Duke of Cambridge on 29th April 2011)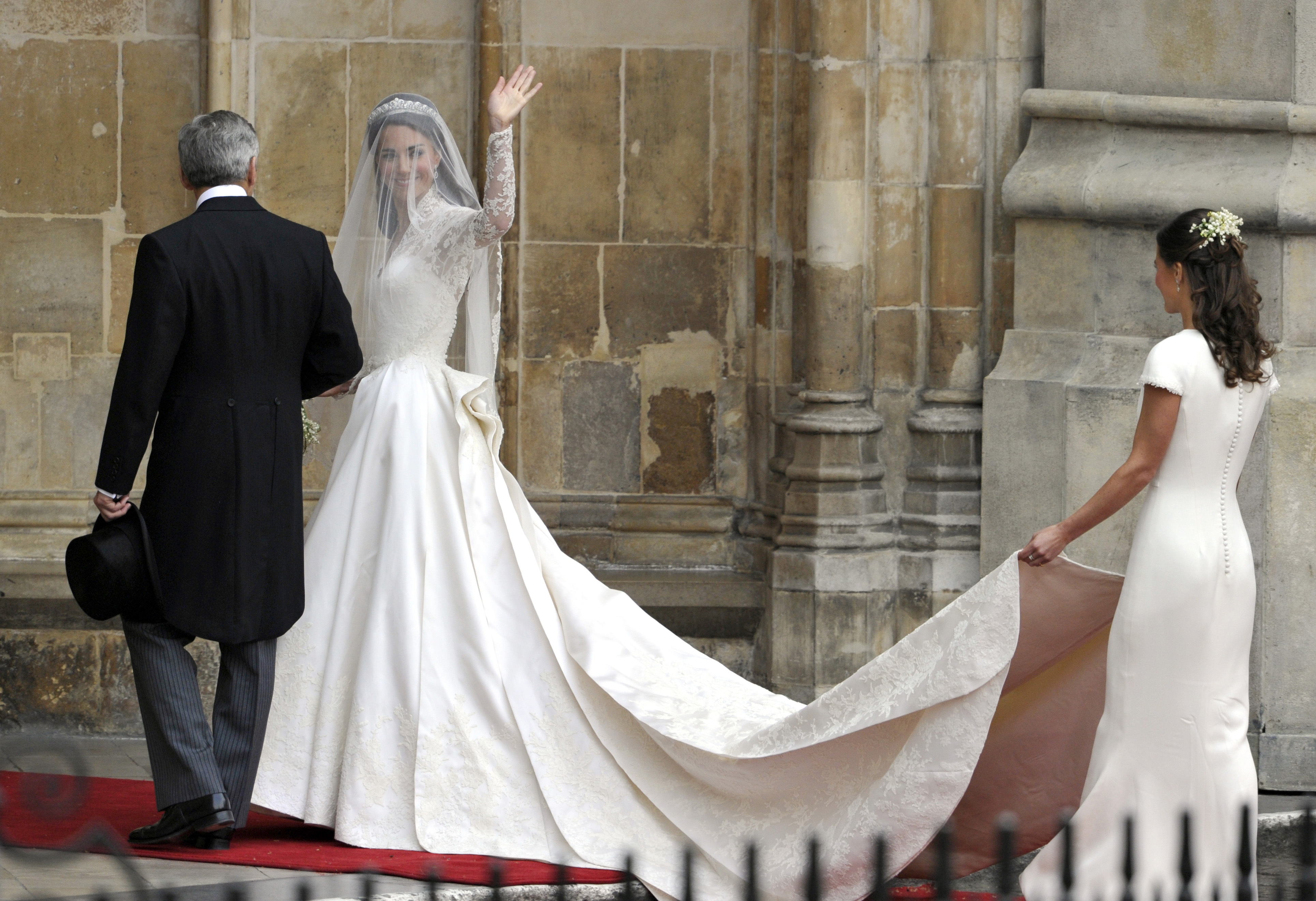 Almost thirty years after his mum and dad married Prince William wed Kate Middleton in a ceremony that was the most talked about since that day in 1981.
The dress Kate wore was designed by Sarah Burton, head of British fashion house Alexander McQueen, although this wasn't revealed until literally the moment Kate stepped out of the car at Westminster Abbey.