Kate Would Have Broken Royal Protocol If She'd Worn Black To The BAFTAs
19 February 2018, 11:41 | Updated: 19 February 2018, 12:25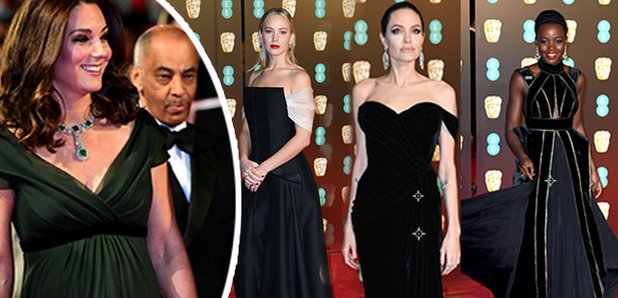 Kate faced backlash after "refusing" to wear black in support of the Time's Up movement which protests against sexual harassment.
Following last night's BAFTAs, The Duchess Of Cambridge has come under fire for wearing green on the red carpet.
Whilst on any other day this would have been fine, the majority of stars wore black to the event as a show of solidarity to the Time's Up movement and to protest against sexual harassment.
Standing out in an emerald green £3,000 gown by Jenny Packham, it turns out that Kate would have been breaking protocol if she followed the all black dress code.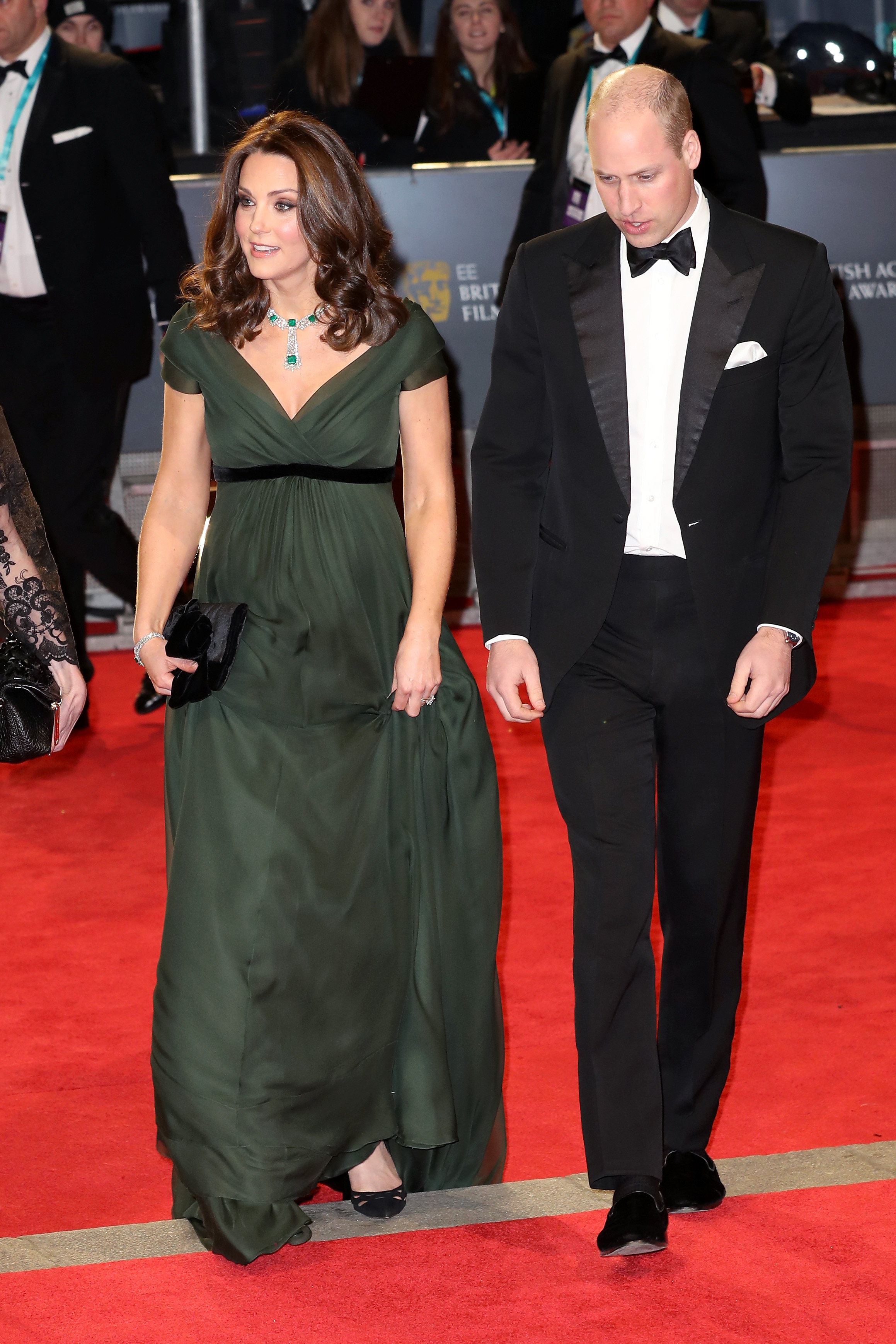 The main reason is that if she wore black, it may have been seen as a political statement, which is against the Royal Family's rules.
As a result she faced some backlash from critics assuming that it was her choice to refuse to follow the dress code.
One guest at the event demanded: "How is supporting equality for women political?"
Kate however, reportedly gave a nod to the movement by wearing a black sash.
Meanwhile, the majority of other guests supported the Time's Up movement including Lupita Nyong'o, Nicole Kidman and Jennifer Lawrence.
Stars put the all-black dress code into practice earlier this year at The Golden Globes, in solidarity of the same cause.
Despite rocking up in green, Kate's effort to wear a black sash in solidarity of the cause, is a nod enough for us.
Watch more: