Duchess Of Cambridge And Prince William Are "Set To Name" Their Baby THIS…
2 March 2018, 11:29 | Updated: 2 March 2018, 12:19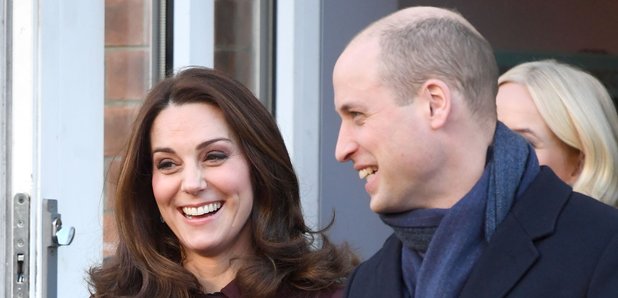 Bookies suspend betting as this name for Kate and Prince William's third child takes the lead...
It is weeks before the Duchess Of Cambridge is set to give birth to her third child with Prince William, but bookies already think they've worked out the baby's name.
According to bookies, Kate and Wills are most likely to name their baby Frederick – or Fred for short.
The classic name has attracted

62 per cent of all bets, even overtaking the previous favourite, 'Albert' in terms of popularity.
Prior to that, bookies revealed that a "flurry of bets" were placed on the name, Mary if their child is a girl.
This caused bookmakers to suspend their bets on monikers, prompting both Paddy Power and Betfair to slash the odds on the baby's name from 12/1 to just 3/1.
A spokesperson for Paddy Power said: "We thought everyone was only talking about the Royal Wedding, until someone came along with a right royal bet on Kate and Wills's third child."
"We're convinced now that it'll be a little girl, with Mary now four times more likely after today's betting."
Kate will reportedly be breaking tradition this time round, by having a home birth as opposed to the Lindo Wing in St Mary's Hospital - where she had Prince George and Princess Charlotte.
An insider told Express.co.uk: "Catherine has said she would love to have her baby at home.
"She has discussed it with William and he is being very supportive. They both think it would be lovely for the family to have a home birth, particularly for George and Charlotte."
The source went on to explain that her decision was based on the crowding outside of the hospital, adding: "They were very concerned about the chaos caused with the first two children as hundreds of press and public camped outside for several days, and they would like to avoid a repeat if they could.
"They don't think it's fair on other patients at the hospital and people visiting their relatives."
To be fair, having a 'Mary' in St Mary's Hospital could be a little cliché!
Watch More: