Prince Charles and Camilla always have this in the fridge for their grandkids
5 July 2018, 12:43 | Updated: 9 July 2018, 15:47
The Duchess of Cornwall revealed that the younger members of the family insist on having ketchup with everything when she appeared on Masterchef Australia.
The Duchess of Cornwall claims her grandchildren have an "addiction" to ketchup.
The 70-year-old royal revealed what she has in her fridge when she appeared on Masterchef Australia with Prince Charles.
They were visiting the contestants as they made 450 canapés for a reception they were due to attend in Darwin.
When asked what food she could never live without, Camilla revealed olive oil topped her list of cupboard essentials along with her favourite vegetable.
She said: "I have to have, if I haven't got fresh tomatoes, I'll always have tomato puree.
"And I'm afraid to say, even ketchup. My grandchildren are rather addicted to ketchup."
Prince Charles and Camilla, who married in 2005, have nine grandchildren and step-grandchildren between them, including Charles' grandchildren Prince George, Princess Charlotte and Prince Louis.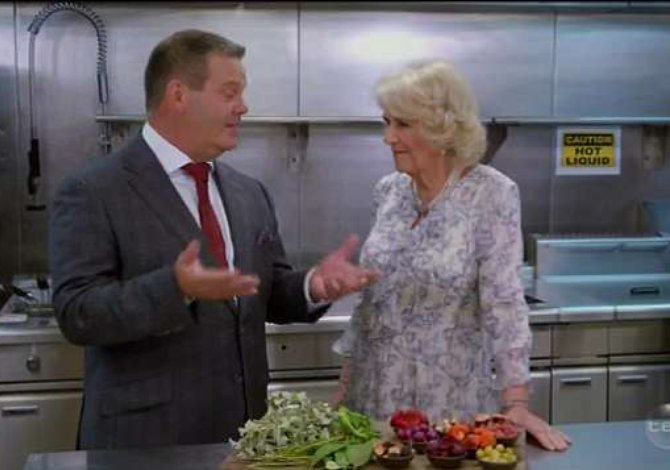 Camilla also upheld long running reports that the Queen hates garlic, adding: "I hate to say this... but garlic is a no-no."
During their brief chat, Camilla also revealed her passion for the environment, sustainability and local produce, claiming she loves local cheeses, anything with eggs and local vegetables.