Emma Bridgewater's cute mug to celebrate Prince Louis' birth is a must have
30 April 2018, 12:10 | Updated: 22 October 2018, 16:32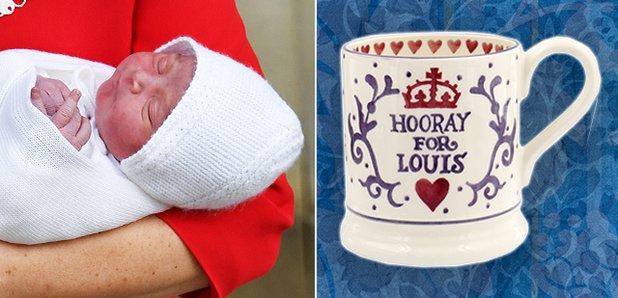 We can now enjoy a nice cuppa in the name of Prince Louis!
Emma Bridgewater have unveiled their commemorative Royal Baby mug exactly one week after Prince Louis was born.
In the same vein as Prince George and Princess Charlotte, the British design brand have produced a cutesy mug to celebrate the newest Royal edition.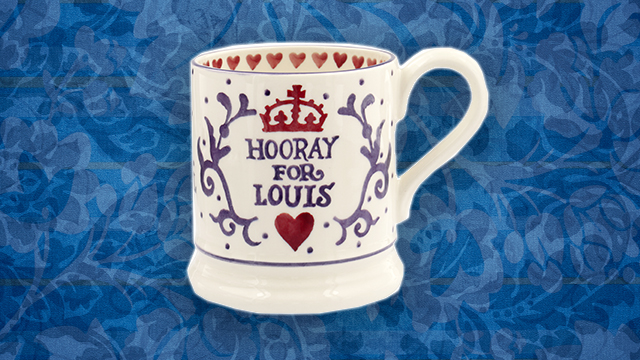 Credit: Emma Bridgewater
In classic Royal colours, the mug is inscribed with the words "Hooray for Louis" on one side, with "It's a Prince" written on the opposite side. A collection of cute little red hearts line the inside of the mug, just below the rim.
The 1/2 pint mug is hand made in the Emma Bridgewater factory in Stoke-On-Trent, and will be available online at in shops from Friday 4th May, for £19.95.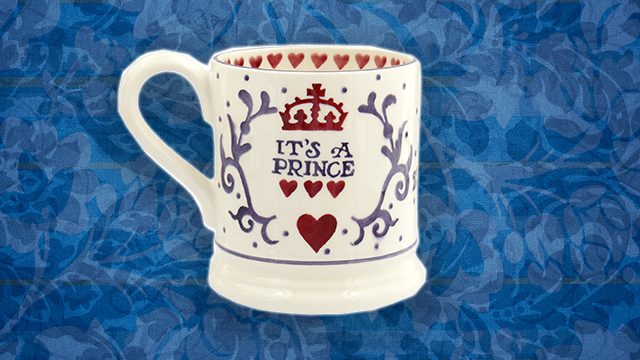 Credit: Emma Bridgewater
Emma Bridgewater announced: "We are delighted by this most recent happy news, and are proud to continue the tradition of creating commemorative pottery to celebrate national events. We have been making commemorative ware since 1985, celebrating occasions such as the Diamond Jubilee using traditional techniques in our factory in Stoke-On-Trent."
The company also currently stock two mugs to celebrate the upcoming Royal Wedding of Prince Harry and Ms Meghan Markle, which will take place on Saturday 19th May.
These classy mugs are already available, and cost £19.95 each.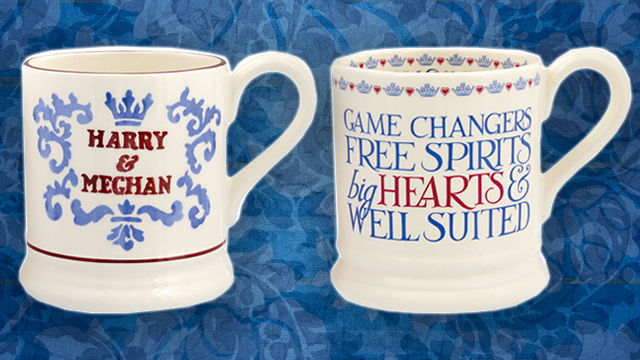 Credit: Emma Bridgewater
Prince William and Duchess Kate kept the world waiting for 5 days before announcing that the Royal tot was to be called Prince Louis Arthur Charles.
Prince Louis is sixth in line to the throne, after Prince Charles, Prince William, Prince George and Princess Charlotte.
WATCH! Prince William struggles to stay awake during service: