Prince Harry's shock as jockey Frankie Dettori kisses Meghan Markle
20 June 2018, 11:31 | Updated: 22 October 2018, 17:14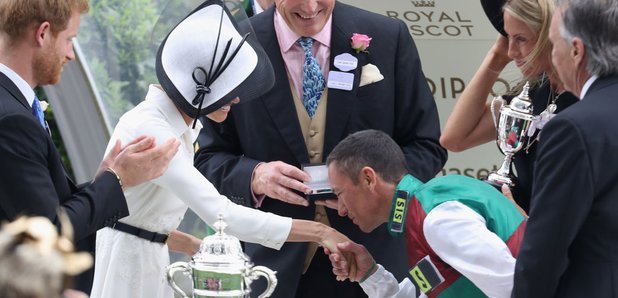 Prince Harry jokingly warned the jockey away from his wife, The Duchess of Sussex, after presenting the trophy at Royal Ascot.
They've only been married a few weeks but Prince Harry, 33, is already having to warn men away from his stunning wife, Meghan Markle.
The sixth in line to the throne was seemingly unimpressed when Frankie Dettori jokingly stole a kiss from the former Suits actress, 36, when she made her very first appearance at Royal Ascot on Wednesday.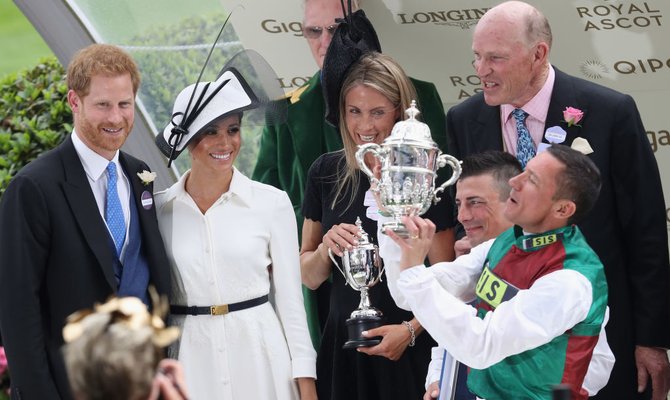 Credit: Getty
Meghan was left blushing when the jockey took her hand and kissed it when being presented with his winning trophy.
The crowds were amused by the sweet gesture and erupted into cheers, while Harry was later seen jokingly pointing his finger at Frankie to warn him off.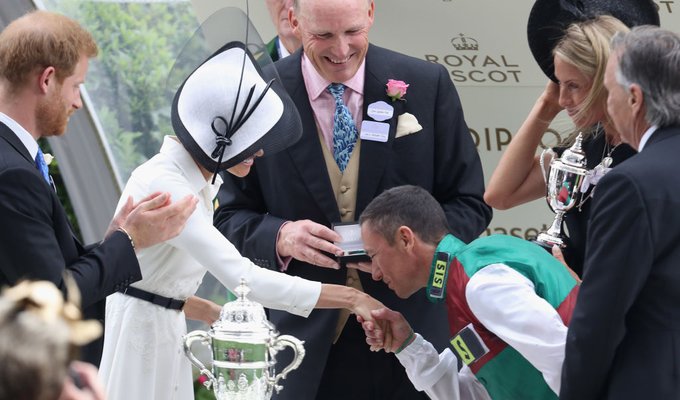 Credit: Getty
All eyes were on Meghan Markle's outfit as she made a bold fashion choice by wearing a a flamboyant black and white Philip Tracey hat and white Givenchy coat.
Givenchy artistic creative director, Claire Weight Keller, who designed her wedding dress, pulled off another white dress for the Duchess with the design featuring long sleeves, a collar and lace detailing.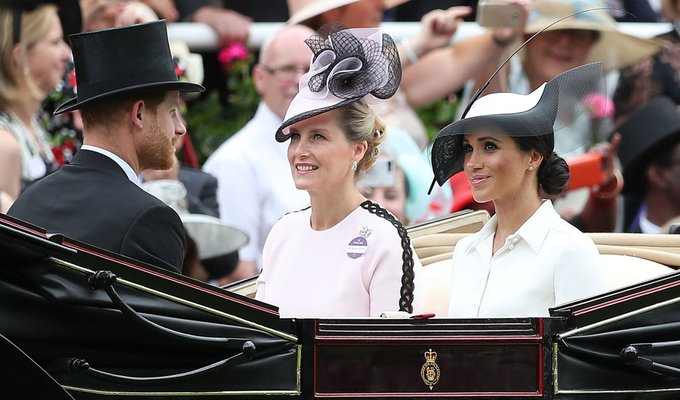 Credit: Getty

Meghan was seen waving to the crowds alongside Prince Harry and Sophie Countess of Wessex as they participated in a royal carriage procession.
The Queen's decision to invite her grandson and his new wife was another signal that Meghan is well and truly part of the royal family.