Kate Middleton Offers Words Of Encouragement To Kids About Mental Health
19 September 2017, 11:38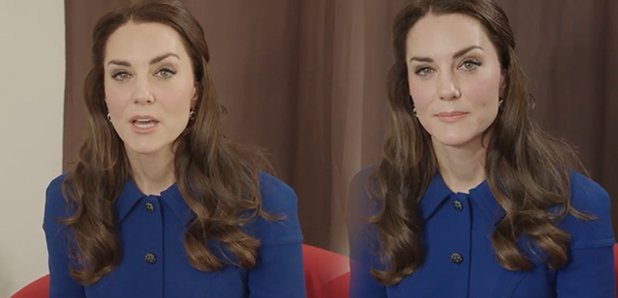 The Duchess of Cambridge opens up about mental health in this charity video.
Since it was announced that the Duke and Duchess of Cambridge are expecting their new child things have gone pretty quiet over at Kensington Palace.
Aside from Prince George starting his first day of school we've not heard much from the Cambridge's, particularly as Kate Middleton has been suffering from acute morning sickness as she did with her other pregnancies.
However yesterday mental health charity, Anna Freud National Centre For Children And Families, have released a short clip which shows Kate pre-pregnancy looking well and talking openly about mental health
She explains: "Mental health is how we feel and think, something that can't be seen but effects us everyday and talking about them can feel difficult".
The clip is to promote an animation created by the charity to encourage children to speak more openly about their mental health and how they are feeling.
She continues: "A charity called the Anna Freud National Centre For Children And Families have made this animation with children just like you."
"It helps us all talk about our mental health, what to say and who to talk to when we have feelings that are too big to manage on our own."
You can watch the full video here.
The Duchess of Cambridge is an open advocate of mental health awareness and alongside the Duke of Cambridge and Prince Harry spearheads the charity Heads Together which aims to end the stigma around mental health.
We hope she can get back to supporting such worthy causes when she feels better!