Kate Middleton's secret tribute to Princess Diana at Prince Louis' christening
10 July 2018, 17:42 | Updated: 22 October 2018, 15:53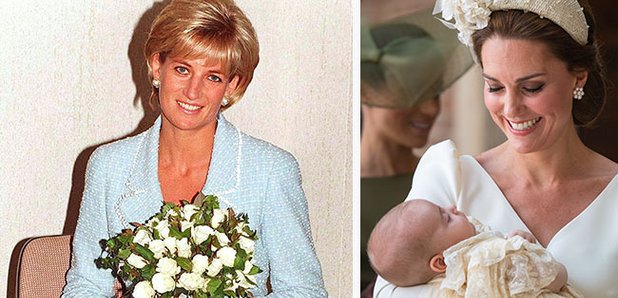 The Duchess of Cambridge appeared to make a special gesture to involve her tragic mother-in-law in her grandson's christening.
Royal fanatics have speculated that Kate Middleton paid a secret tribute to Princess Diana at the christening of Prince Louis.
The Duchess of Cambridge, 36, was seen wearing floral pearl earrings at Louis' Christening.
Princess Diana's favourite flower was the white rose - leading many to think Kate was making a subtle nod to her.
Royal commentators have drawn comparisons between the two women ever since Kate and Prince William announced their engagement.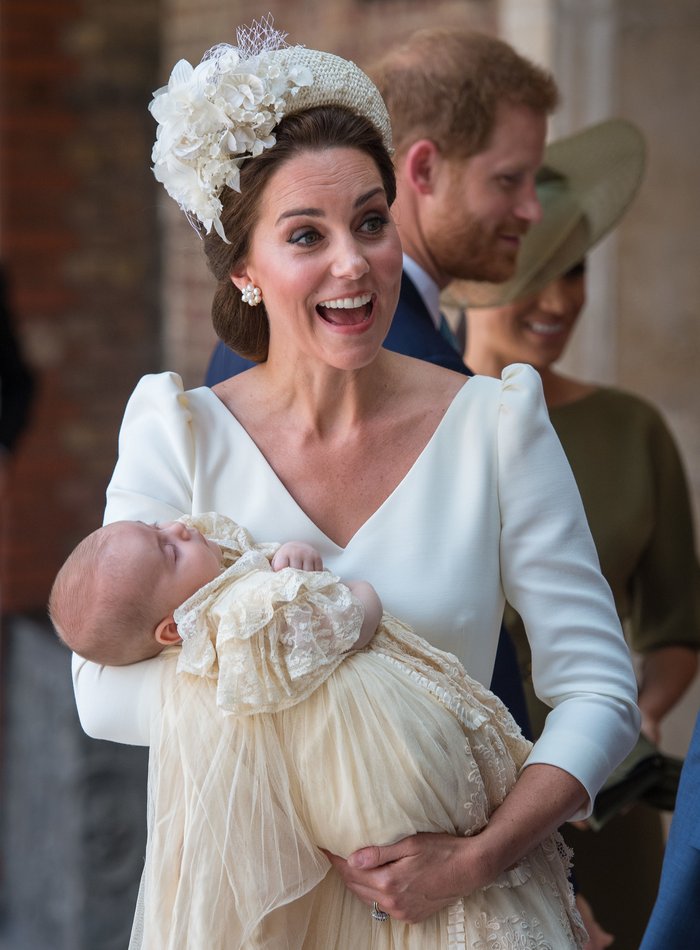 Kate Middleton paid tribute to Princess Diana while attending Prince Louis' christening (Credit: Getty)
Royal observes also believe that Kate's decision to wear white or cream at the Christening of Prince George, Princess Charlotte, and now Prince Louis is because the colours perfectly complement the Royal Christening gown, worn by all three children.
The gown Louis worn was created in 2008 by fashion designer and dressmaker Angela Kelly.
It's a replica of the 1841 original which was commissioned by Queen Victoria for her firstborn, Princess Victoria. The cream gown was styled on the Queen's own wedding dress.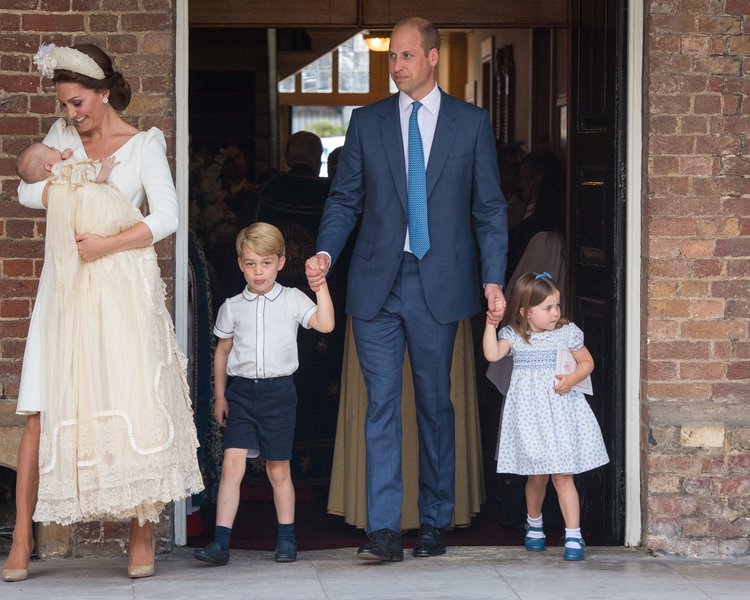 Prince William followed Kate while holding onto Prince George and Princess Charlotte (Credit - Getty)
Kate has inherited several pieces of Diana's jewellery and has been pictured wearing the valuable pieces at high-profile public events.
Meghan Markle had all eyes on her at the Royal Wedding earlier this year and the former actress also paid tribute to husband Prince Harry's beloved mother.
The 36-year-old slipped on an enormous aquamarine cocktail ring previously worn by Princess Diana for the late-night wedding reception.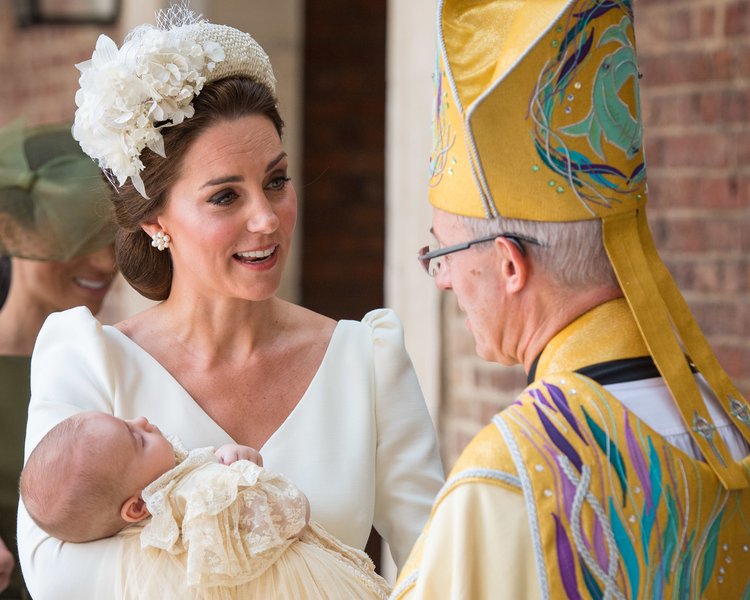 Kate opted for an elegant white frock for the Christening service (Credit - Getty)
At the christening party, guests ate a slice of fruit cake left over from William and Kate's 2011 wedding.
We previously revealed that it seems the couple always wanted three children as they kept three tiers from the enormous fruit cake especially for future christenings.