Kate Middleton Reveals Her Favourite Thing About Being A Princess
18 October 2017, 12:19 | Updated: 18 October 2017, 12:35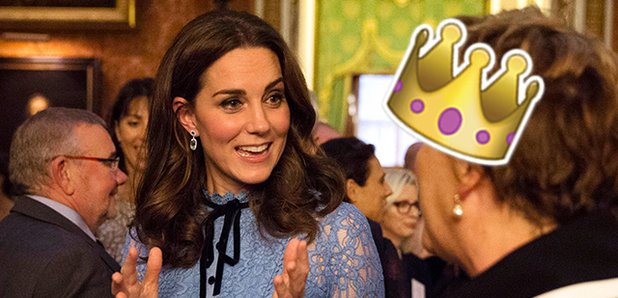 The Duchess of Cambridge has revealed what makes being a princess so great.
During a recent visit to charity, Place2Be, where the Duchess of Cambridge is a patron she opened up about why it's so fabulous being a princess.
At the time she was spending time with primary school children Amelia Tubas, 7, and Mahira Gazi, 10 when she was asked about the perks of being in the Royal Family.
Mahira told HELLO! "I asked her what it's like to be a princess, because I'd like to be one, and she said her favourite thing was meeting special people like us."
This sweet remark comes after a high profile week for Kate Middleton after the due date of her and the Duke of Cambridge's third baby was announced as April 2018.
She famously suffers from a severe form of morning sickness called hyperemesis gravidarum which she has experienced throughout all of her pregnancies.
But earlier this week she braved her symptoms to make a surprise appearance at a Paddington Bear charity event at Paddington Station in London.
The princess was seen joking around with the character and even showed off some dance moves as the beloved bear twirled her around on the platform.
We wonder if the new royal arrival will have dance moves like their mum!