Kate Middleton BAFTAs 2019: Here's why the Duchess of Cambridge looked so different at the award show
11 February 2019, 11:38 | Updated: 11 February 2019, 13:08
Kate Middleton, the Duchess of Cambridge, joined her husband Prince William at the 2019 BAFTAs.
Kate Middleton and Prince William are regular attendees of the British Academy Film Awards with the Duke of Cambridge being president of the BAFTAs.
The Duchess of Cambridge joined her husband this year, walking the red carpet and attending the award ceremony.
For the occasion, Meghan Markle's sister-in-law wore a stunning white Alexander McQueen gown with a long flowing skirt and flower motifs decorating one of the shoulders.
READ MORE: The bizarre nicknames Kate Middleton and Prince William have for each other revealed
VOTE: Who do you think was the best dressed at the 2019 BAFTAs? See all the looks here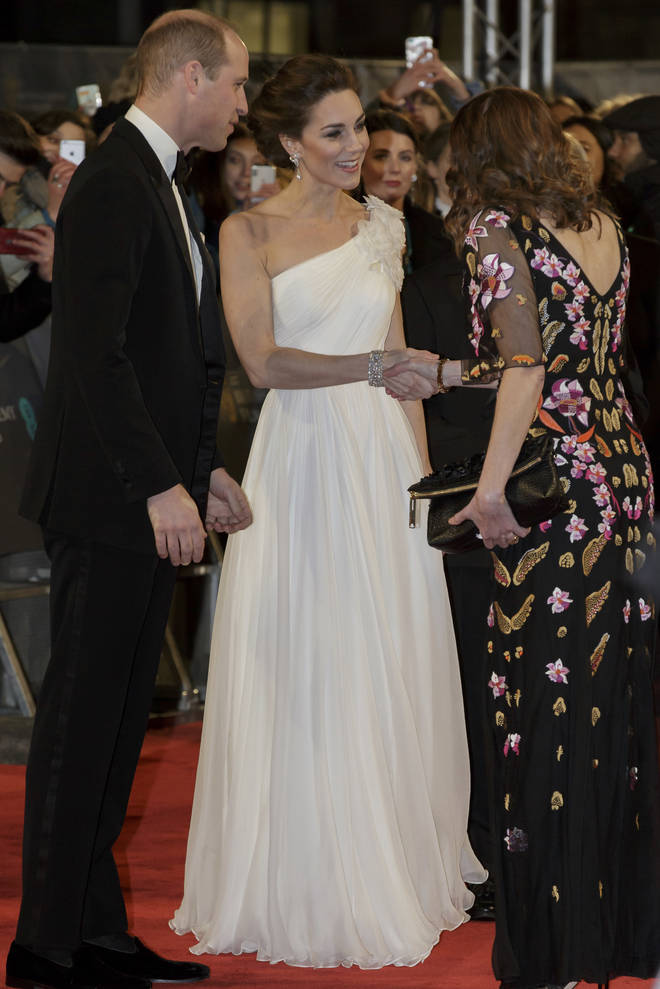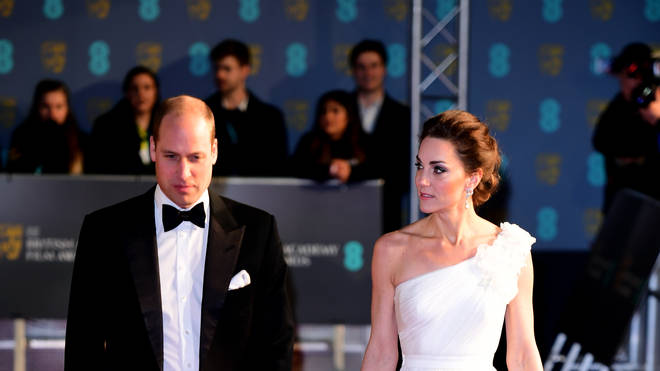 READ MORE: Kate Middleton debuts new look in green dress and ankle boots during London visit
While still a vision of elegance and beauty, Kate did look slightly different for the occasion, and it didn't go unnoticed by fans.
Firstly, the Duchess experimented with a new beauty look, wearing a darker eye with hints of green and a brush of highlighter on her cheeks.
Fans of the royal are used to seeing Kate donning a very natural look, while her BAFTAs glam was slightly heavier for the evening event.
The stunning Duchess also wore her hair off her face, another look the mother of Prince George, Princess Charlotte and Prince Louis' mother saves for formal evening events.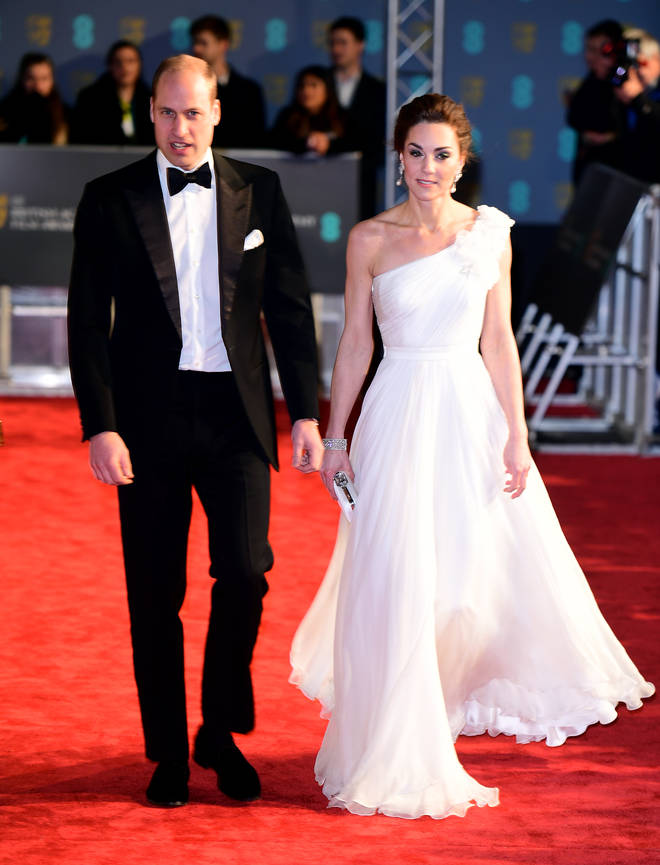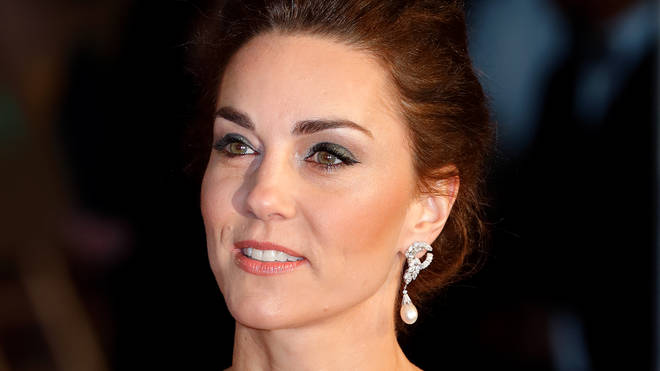 READ MORE: A complete timeline of Meghan Markle and Prince Harry's relationship
Kate's accessorises were also more glam than we're used to.
The Duchess wore a pair of glittery Jimmy Choos, teamed with a diamond bracelet and a pair of the late Princess Diana's earrings.
The diamond and pearl earrings were a favourite of Prince William and Prince Harry's mother, a pair the Princess of Wales regularly added to glamorous evening ensembles.