What Was It That Made Kylie Minogue Giggle When She Met Prince Philip?
5 April 2017, 09:44 | Updated: 11 July 2017, 14:58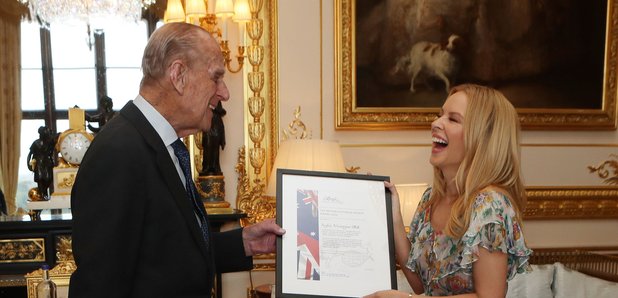 Prince Philip and Kylie Minogue shared a laugh together as the British royal presented the Australian singer with a prestigious award.
The 95-year-old British royal presented Kylie Minogue with The Britain Australia Society Award for 2016.
It's not the first time that the pop Princess has met with a member of the Royal family. In 2008, Kylie was awarded with an OBE in recognition of her significant contributions to the relationship between the two nations - Britain and Australia.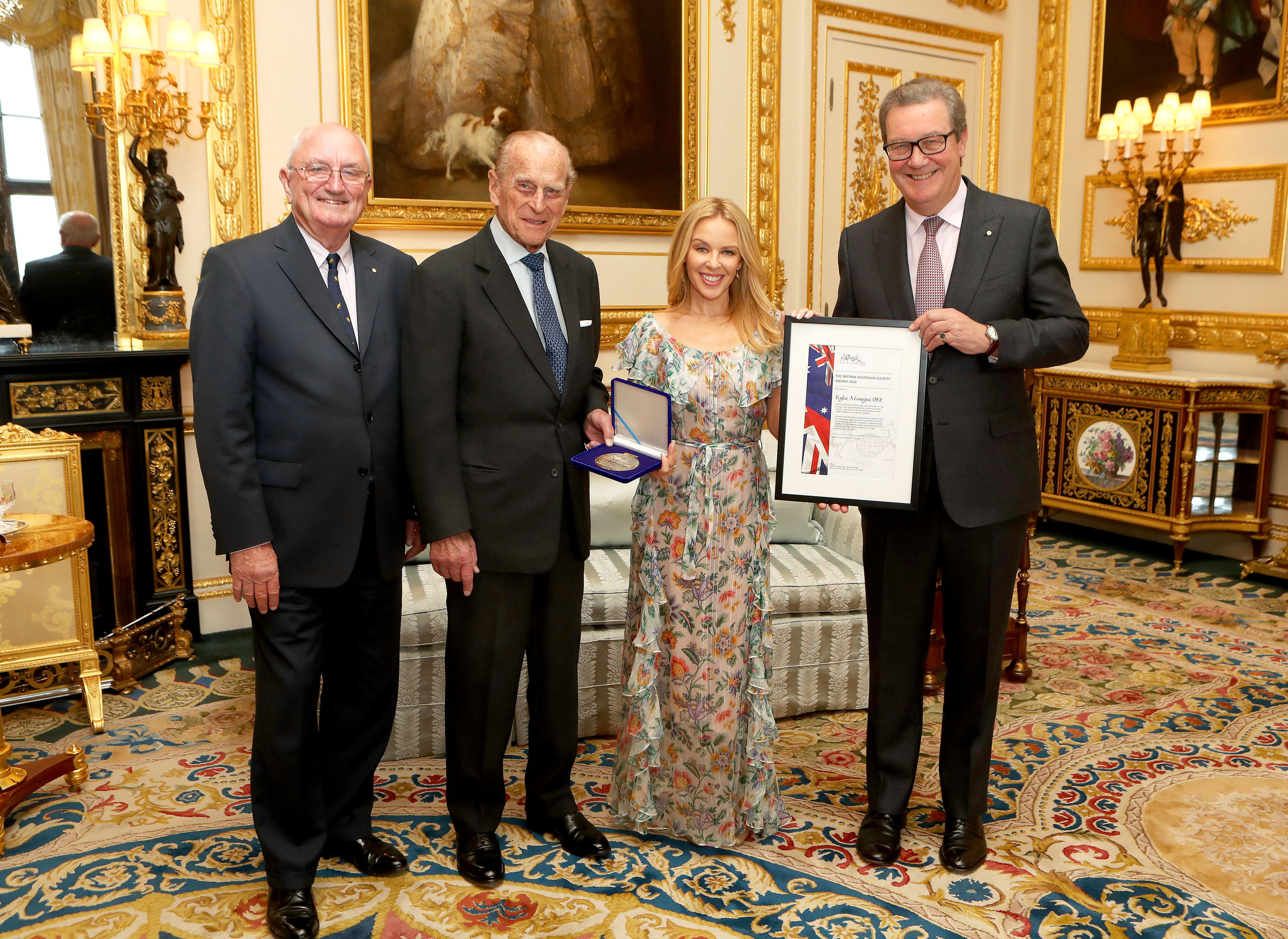 Picture | PA
The Australian born singer, songwriter and actor, 48, is both a hit back home and in the UK.
Both the Prince and Kylie were in high spirits at the event, which was held in front of a private audience in the White Drawing Room at Buckingham Palace.
Exactly what it is that the Prince said to make her laugh, she didn't tell us (oooooh!), but she did say that she is "delighted" to accept the accolade.
The Can't Get You Out Of My Head singer said: "I am delighted to accept this award from the Britain-Australia Society.
"I'm a proud 'Aussie' but Britain has a very strong place in my heart having lived and worked here for many years.
"The Society does a wonderful job to promote the rich cultural ties between the two countries and I am honoured to be recognised by them in this way."
Kylie also took to Instagram to share the news with fans, describing the award as an "honour".
The Duke of Edinburgh has been a Patron of the British-Australian Society since 1970, which aims to bring the two nations together, be it through commerce, public service, education, sport, entertainment or culture.
And with a history of great things coming from Australia - we're talking Neighbours, High Jackman and Ugg Boots - we say cheers to many more years of friendship!