Prince Harry Has OFFICIALLY Introduced Meghan Markle To Kate Middleton!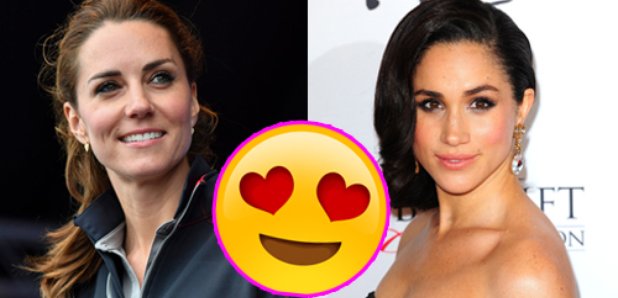 The Duchess of Cambridge got cosy with Prince Harry's actress girlfriend, who couldn't resist presenting Kate with a gift... can you guess what it is?
Oh to be a fly on the wall at Kensington Palace!
Prince Harry has reportedly introduced his American girlfriend Meghan Markle to the Duchess of Cambridge... and it went very, very well!
The 32-year-old royal and the 'Suits' actress have been dating for months and things are so serious that Harry brought Meghan to meet his sister-in-law Catherine and his niece Princess Charlotte at Kensington Palace.
A source told The Sun on Sunday: "Kate was really looking forward to meeting Meghan and she knew how important it was to Harry.
"They are very close and he really values her opinion on girlfriends. Obviously Harry's mother, Princess Diana, died when he was very young so Kate really fulfils that older sister/maternal role. It went really well and Meghan was very excited about meeting her."
Awwww, what an amazing relationship they've got!
Meghan met Prince William a few months ago in London, but Catherine was at their Norfolk home, Anmer Hall, at the time.
However, following her birthday earlier this week, Catherine, 35, travelled to London and was introduced to Meghan.
The insider explained: "Harry and Meghan went over to Kate's apartment in Kensington Palace. William was also there and she got to play with Charlotte who she just adored. Meg had bought Kate a small birthday present – a very smart leather-bound 'dream diary' for her thoughts and ideas which Kate loved.
"This just shows how serious Harry is. He wants to take their relationship to the next level."
Well, at least now we know the answer to 'what do you get the Duchess who's got everything'!
What do you think? Could we be hearing wedding bells soon?