All the things Meghan Markle is BANNED from doing since marrying Prince Harry
27 June 2018, 11:07 | Updated: 27 June 2018, 14:32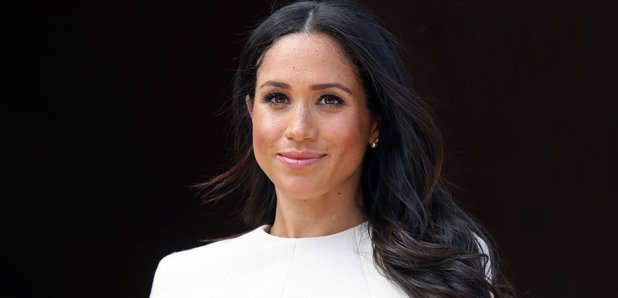 The Duchess of Sussex is forbidden from doing a lot of things we take for granted - like not wearing tights on a hot day.
Meghan Markle ditched her acting career in order to fully commit to her future as Duchess of Sussex.
The American star, who found fame in hit US legal drama Suits, has had to embrace dramatic changes to her lifestyle after tying the knot with Prince Harry in Windsor last month.
Here are all the things that Meghan is no longer allowed to do:
Have social media accounts
After the announcement of her engagement to Prince Harry, Meghan was quick to delete all traces of social media, including her Instagram and Twitter accounts.
Prior to her relationship with Prince Harry, Meghan would regularly post pictures of her healthy living lifestyle, including yoga and clean-eating snaps, as well as the occasional shot of her adopted dog, Guy.
The Duchess of Sussex also ran a lifestyle blog called 'The Tig', but this too was deleted earlier this year.
Take selfies
Naturally, fans of Meghan are often after that all-important selfie, but unfortunately this is something she is no longer allowed to do. During her first public appearance in Nottingham with her new Royal husband, she had to tell a couple "we're not allowed to do selfies."
This rule comes from The Queen, who revealed during a meeting with US ambassador Matthew Barzun that she wasn't keen on them.
Barzun explained to Tatler: "She was essentially saying, 'I miss eye contact'."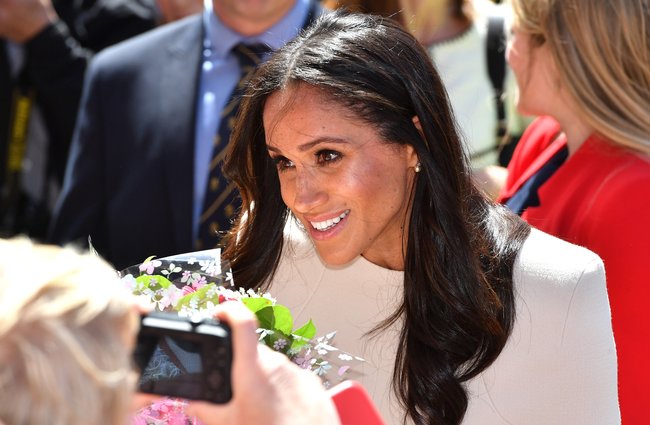 Credit: Getty - Meghan must not stop for selfies
Go out on her own
Being a member of the Royal family comes with the snag of needing security around 24/7. Meghan has already been exposed to a high levels of publicity due to her acting career, but strict rules mean the days of popping out on her own are gone.
Dress inappropriately
Meghan's fashion sense has taken a dramatically conservative turn since she became Duchess of Sussex in May.
Royal protocol dictates that ladies in the family must wear flesh-coloured tights, and never, NEVER block heels - The Queen is very much a stiletto-heel kind of woman.
It is also expected of Royal women to wear a hemline that falls below the knee, and to have shoulders covered - although the latter is not strictly against the protocol.
Go to bed before The Queen
If Meghan finds herself staying overnight in the same premises as The Queen, she must reportedly wait to hit the hay until after Her Majesty retires.
Apparently, Royal family members believe that it doesn't 'feel right' to head to bed before The Queen.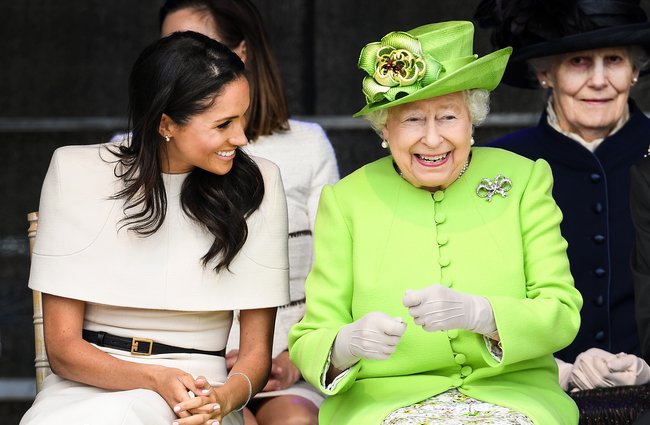 Credit: Getty - The Queen appears to be very fond of the new Duchess of Sussex
Sign autographs
According to The Express, none of the Royals are allowed to sign autographs for fans. This is reportedly down to ensuring that their signatures are not forged or copied.
Wear dark nail varnish
Dark nail polish and false nails are considered 'vulgar', and Meghan will be expected to conform to wearing only nude shades of varnish.
A shade favoured by the Royals is 'ballet slippers' - a soft cream/pink hue that the new Duchess of Sussex opted to wear on her wedding day.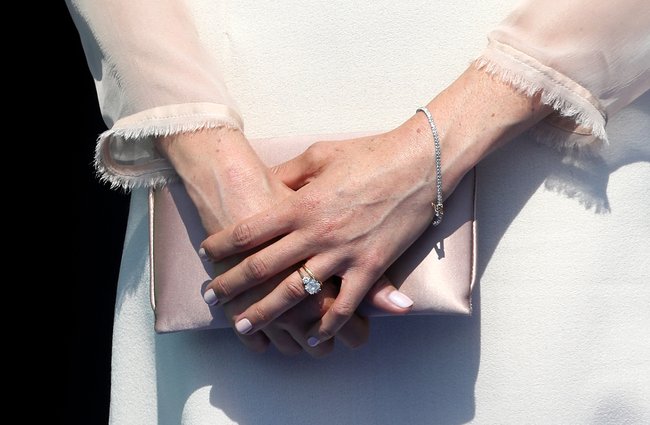 Credit: Getty - Meghan has worn the 'ballet shoes' nail varnish numerous times
Vote
Whilst it's not against the law for The Queen to vote, as head of state she must remain strictly neutral with regards to all political matters - and it is expected to all members of the Royal Family to abide accordingly.