Meghan Markle reveals her own royal coat of arms with a very special meaning
25 May 2018, 16:29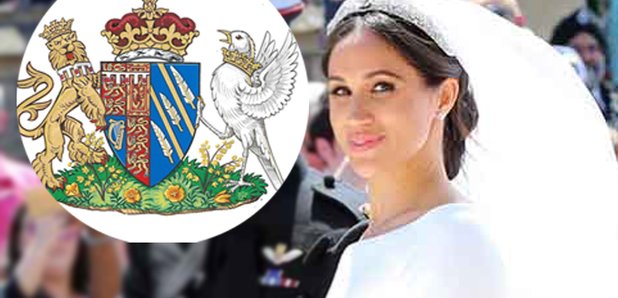 The Duchess of Sussex has sealed her status as a member of the royal family with a own coat of arms she helped to design.
Kensington Royal unveiled the design on their social media, and revealed Meghan Markle worked with designers at the College of Arms to come up with something that is symbolic of who she is.
According to officials, Meghan's coat of arms has many references to California where she grew up and even alludes to her outspoken personality.
The blue background of the shield represents the Pacific Ocean off the California coast, while two golden rays across the shield are symbolic of the sunshine of Meghan's hometown of Los Angeles.
Beneath the shield on the grass are golden poppies which are California's state flower. In a nod to her new life as an Brit she also added some wintersweet, which grows right outside of the Nottingham Cottage home she shares with Prince Harry at Kensington Palace.
A Coat of Arms has been created for The Duchess of Sussex: https://t.co/mJb3mqZfaZ pic.twitter.com/0EgbiS29Rb

— Kensington Palace (@KensingtonRoyal) 25 May 2018
The three quills represent communication and the power of words and could even allude to her outspoken nature on a number of issues she's passionate about such as feminism.
Traditionally, the customised design would have been given to the father of the bride just ahead of a royal wedding but Meghan has broken with this tradition by having it given directly to her.
It's also been noted that it's extremely unconventional not to have her family name featured anywhere on the badge, as Kate Middleton's design following her wedding to Prince William in 2011, featured both the Middleton name and her mother Carol's maiden name.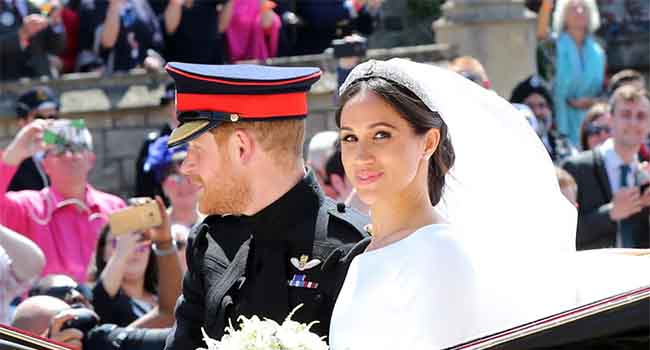 Interestingly, the Supporters stood beside the coat of arms also alludes to how Meghan sees her future role within the monarchy.
Wives of members of the royal family to have one of their husband's Supporters and one relating to themselves.
Harry's is the lion with a crown while Meghan is a songbird with wings elevated as if its flying and an open beak, which could be a further representation of the power of communication.
If there was ever a sign that Meghan is a permanent member of the royal family, this is it!