Meghan Markle accused of making political faux pas after 'discussing' Irish abortion bill
11 July 2018, 12:34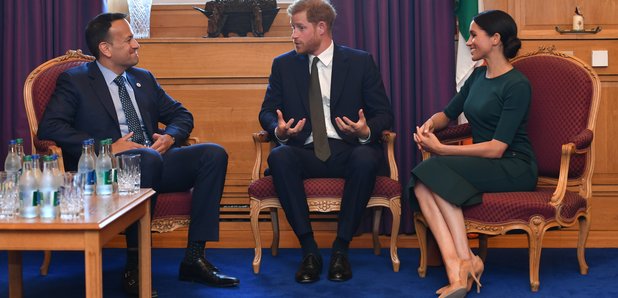 The Duchess of Sussex is expected to be politically impartial, but it seems she might have slipped up on an official visit to Ireland.
Meghan Markle has been drawn in to an online row about the Irish abortion referendum during her visit to Dublin with Prince Harry.
Since marrying in to the royal family, the new Duchess of Sussex, 36, is expected to be impartial on all political matters - but one Irish politician who was involved in getting abortion made legal tweeted that she was "pleased" with the outcome.
Catherine Noone tweeted: "The Duchess and I had a chat about the recent referendum result — she watched with interest and was pleased to see the result."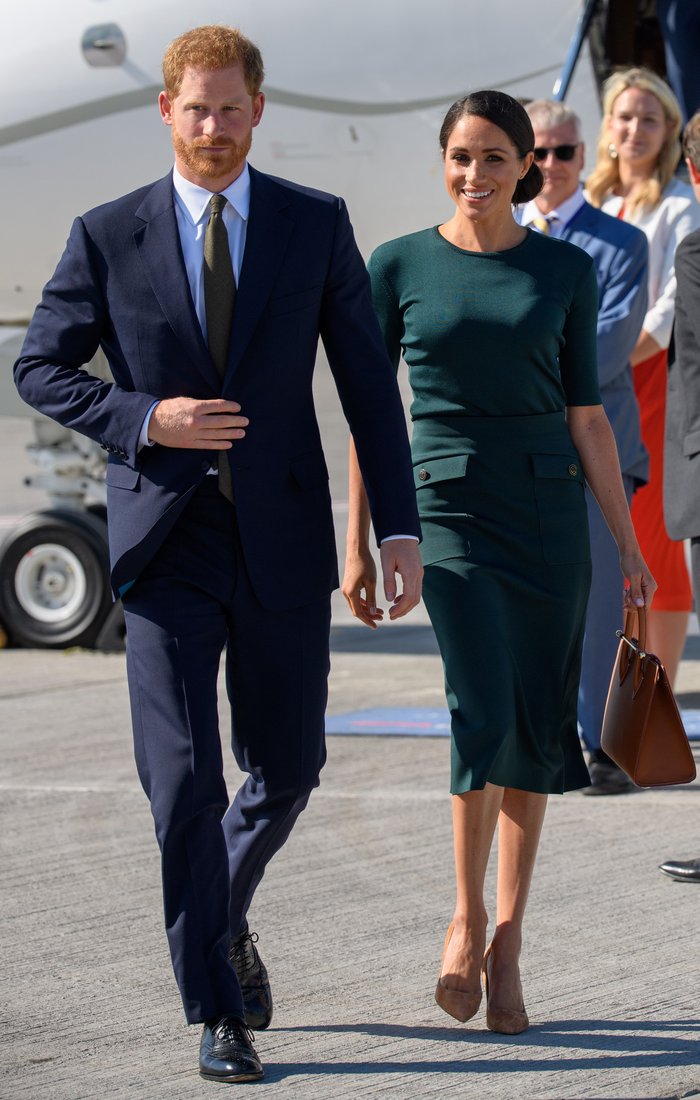 Meghan Markle and Prince Harry have a two day trip to Ireland (Getty)
She then added: "I should say she seemed pleased — she was interested and very measured, not political at all."
In May Ireland voted to reversed the Eighth Amendment to the Constitution 1983 which recognised gave mother and unborn children equal rights to life.
After a couple of hours, Senator Noone, who met the couple at a party thrown at the home of the British ambassador, deleted both tweets.
She went on to post a photo of her meeting the royal couple, who are on a two day visit to Dublin as their first official international engagement as a married couple.
A pleasure to meet Prince Harry & the Duchess of Sussex at the British Ambassador's Residence this evening. #harryandmeghan #royalcouple #meghanmarkle pic.twitter.com/yp2XHFh4MJ

— Sen Catherine Noone (@senatornoone) July 10, 2018
During the trip, Meghan also met Irish PM Leo Varadkar, but it is not known the topic of the abortion bill came up in their conversation.
Having political opinions isn't the only thing that Meghan has had to give up since marrying Prince Harry.
She's also had to start wearing tights around the Queen, ditch wedge heels and stop using social media.
It's not the first time Meghan has been accused of dropping a clanger since entering The Firm.
She was raised eyebrows when she wore this outfit to church with the other Royals.
And let's not forget how her dad Thomas Markle got on the wrong side of his daughter's in laws by selling pap photos of himself and chatting to Piers Morgan on GMB for the princely sum of £7,500.
Thomas also revealed that Harry had spoken in favour of President Trump during a phone conversation - which is sure to have caused ructions at the Palace.