Prince Harry Designed Meghan's Stunning Ring For This Sentimental Reason
27 November 2017, 16:24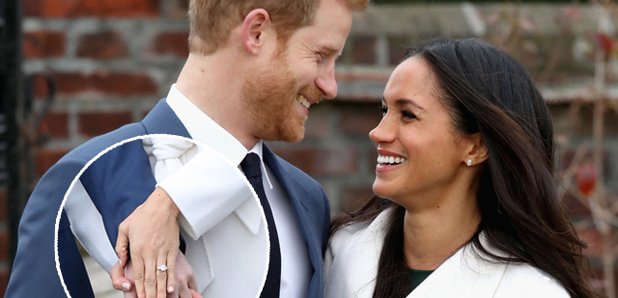 Finally getting to show off her ring for the first time, Meghan Markle wore the three stone masterpeice designed by Prince Harry himself.
Meghan Markle has shown the world her engagement ring for the first time.
The future wife of Prince Harry was beaming ear-to-ear as they posed for a photo call outside Kensington Palace.
Holding onto his financée's hand, Harry walked proudly through the gardens as he presented Meghan to the British press.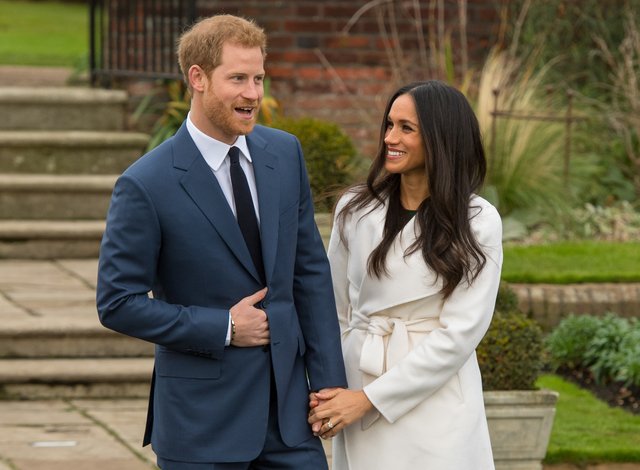 Hundreds of reporters were on hand to take photos but all eyes were on Meghan's stunning diamond ring.
According to new reports, Prince Harry designed the piece himself using stones from places dear to his heart.
It's believed the large diamond stone is from Botswana, a place he's done a lot of charity work and a country they've enjoyed spending time together.
The two outer stones are believed to be diamonds from Diana's personal collection, and they are all set onto a gold band.
Of course, his brother Prince William used thier late mother's engagement ring to propose to the Duchess of Cambridge, so this was Harry's way of adding sentiment to Meghan's ring also.
During the conference, Harry remained coy over the finer details of just how he popped the question, preffering to keep the details quiet until their official interview on Monday evening.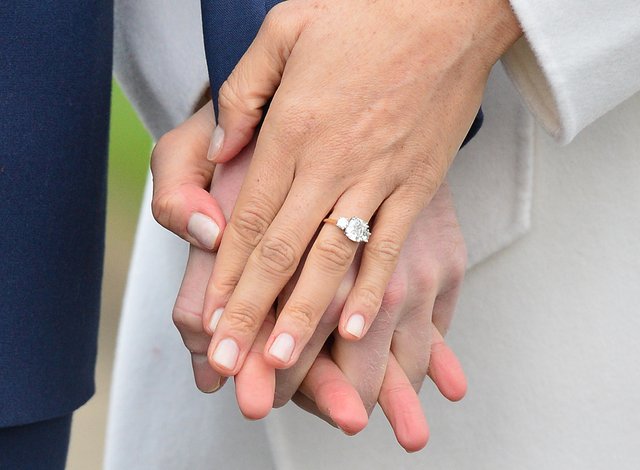 Asked how he proposed, Harry replied: "That will come later."
"Was it romantic?" another reporter asked.
"Of course it was," Harry said.
Harry couldn't hide his happiness and revealed he was "thrilled" to be engaged, while Meghan said she was "so very happy".
Asked when he knew Meghan was "the one", he bashfully replied that he knew he wanted to marry the actress from "the very first time" they met.
Kensington Palace announced the news via twitter and have confirmed the pair will wed next spring.