Meghan Markle baffles fans with her new 'English' accent
6 July 2018, 10:48 | Updated: 6 July 2018, 15:20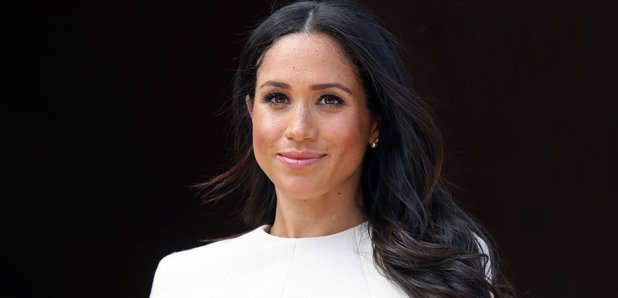 The Duchess of Sussex has raised eyebrows after appearing to speak with an English accent just two months after marrying Prince Harry.
People are convinced that Meghan Markle has started speaking with an ENGLISH accent.
A newly surfaced video from when Meghan joined the Queen on an engagement on June 14th, shows the former Suits actress having a chat with fans.
However, people were quick to notice something very different about the 36-year-old Duchess' voice... she seems to be rapidly losing her American accent.
Meghan said my name, that's me done pic.twitter.com/167F2ubjUh

— Aya El Zeiny (@elzeiny99) June 14, 2018
People were quick to comment on the video and their opinions on her new voice were very divided.
I'm kind of disappointed. It seems unauthentic for Meghan Markle to be speaking with a British accent. Especially this fast. It makes it seem like something was wrong with the way she sounded before. https://t.co/g0SB7AC3DG

— 12NeeNee (@12NeeNee) July 6, 2018
Meghan Markle is a lil phony for that fake British accent coming through

But if I became British royalty you'd see me day 2 saying pip pip cheerio

— Shan (@shoy_7) July 5, 2018
After being fully immersed in British culture, not to mention all of those elocution lessons she's probably had, we can totally understand why Meghan might be sounding more and more English by the day.