Meghan Markle has been making secret visits to women affected by Grenfell Tower tragedy
17 September 2018, 12:58 | Updated: 17 September 2018, 13:05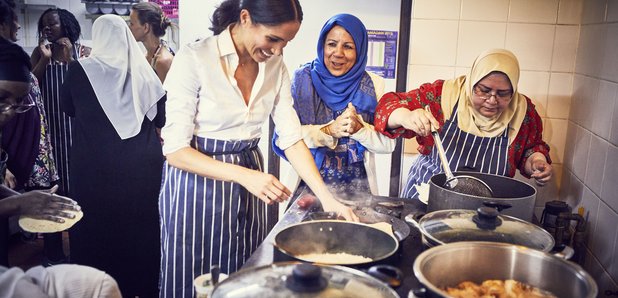 The Duchess of Sussex has been actively involved in the a local community group since January and is now helping them launch a cookbook.
Meghan Markle has been making private visits to women affected by the Grenfell Tower tragedy - and now she's helping them publish their own cookbook.
The 37-year-old has been going to see the women who work and visit the Hubb Community Kitchen in West London since January, and a new video shows her getting stuck in with kitchen prep and dishing up meals.
The charitable book - Meghan's first solo charitable project as a Royal - will use its profits to help the kitchen stay open seven days a week, helping even more members of the community affected by June 2017's Grenfell fire.
Speaking of her work with the community group Meghan said: "I immediately felt connected to this community kitchen; it is a place for women to laugh, grieve, cry and cook together.
"Melding cultural identities under a shared roof, it creates a space to feel a sense of normalcy – in its simplest form, the universal need to connect, nurture, and commune through food, through crisis or joy – something we can all relate to.
"Through this charitable endeavour, the proceeds will allow the kitchen to thrive and keep the global spirit of community alive."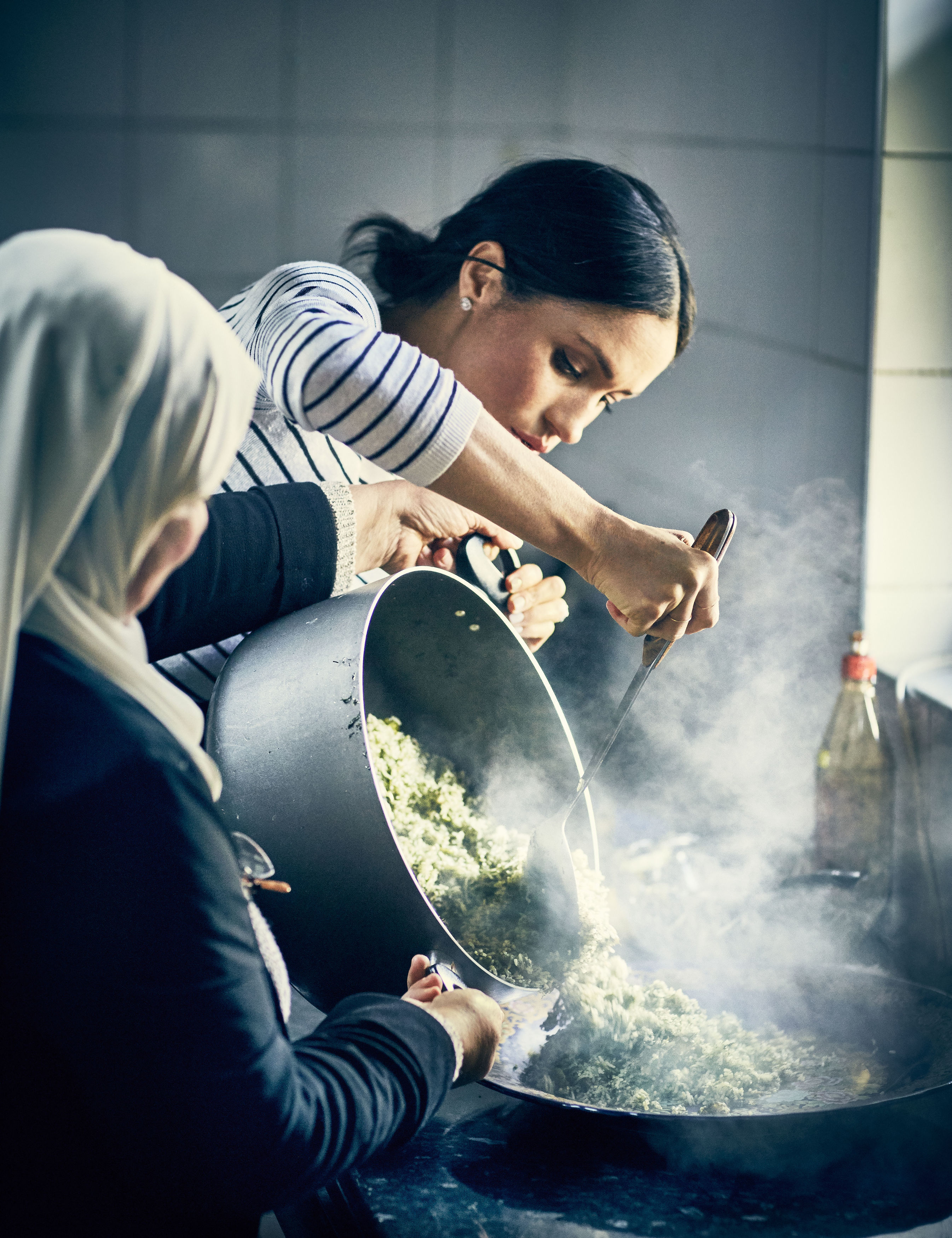 Picture: PA
The book will feature 50 recipes written by ladies from the community with a foreword written by the Duchess of Sussex herself.
The Hubb Community Kitchen which is based at the Al Manaar Muslim Cultural Heritage Centre is a place for local women to gather and cook for members of the community where an inferno tore through Grenfell Tower, a tragic event which took the lives of 72 of the building's residents.