Meghan Markle wore a £29.50 Marks and Spencer fascinator to Prince Harry's cousin's wedding
18 June 2018, 16:28 | Updated: 23 October 2018, 13:14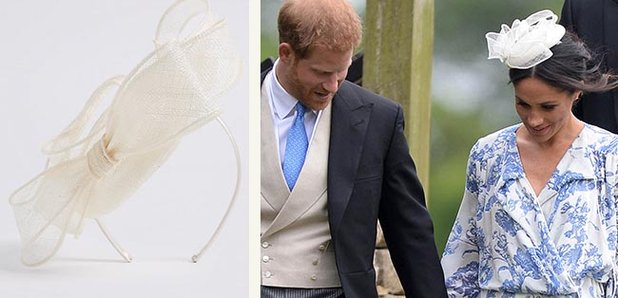 Proving that she has truly settled in to British life, the Duchess of Sussex wore a cheap and cheerful hat to the Harry's cousin's posh wedding.
Meghan looked as gorgeous as ever in a billowing blue and white Oscar De La Renta frock yesterday - but her headwear as from good ol' M&S.
The 36-year-old attended the nuptials of Harry's cousin Celia McCorquodale looking every inch the perfect wedding guest (in her £4,000 frock), and showed she had fully embraced the upper class tradition of never going to a wedding bare-headed.
Devoted fashionistas identified her headwear as being the Pillbox Bow Fascinator from Marks and Spencer, which is currently for sale for just £29.50.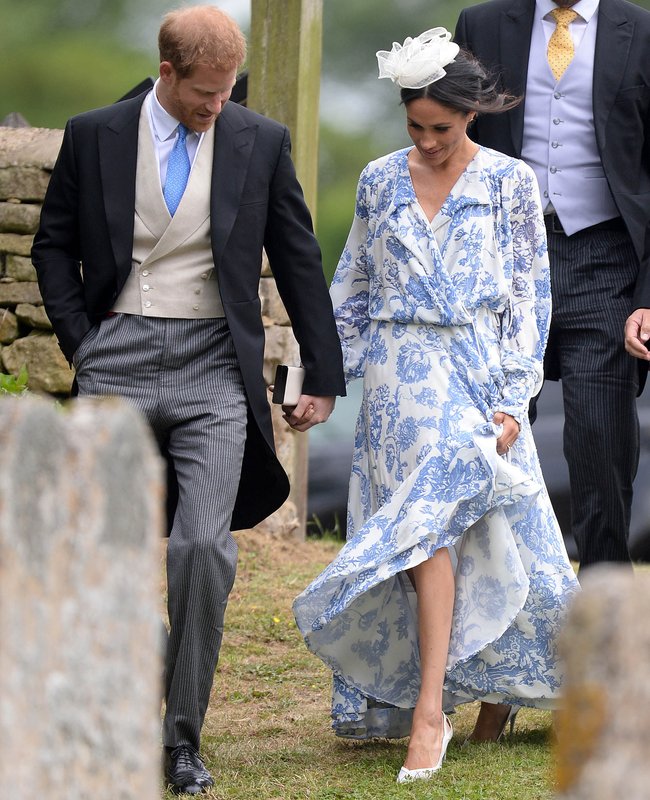 Meghan looked stylish in a pricey frock... and cheap hat (Image: Geoff Robinson Photography)
It also comes in black, and is described as: "The classic pillbox style fascinator is a timeless design that will never date.
"This gorgeous headpiece features a swirling bow design sure to lift any special occasion outfit.
"Whether pairing with a floral dress or accenting a sleek tailored suit, this fascinator will be the perfect finishing touch to your look."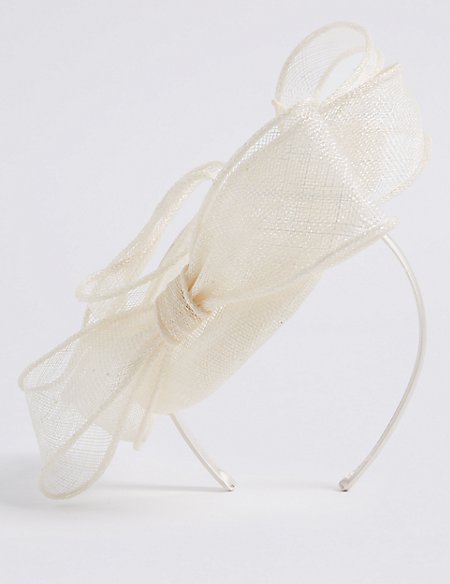 The M&S fascinator is less than £30 (Image: Marks and Spencer)
However, Meghan's headwear wasn't the most impressive on the day, that accolade goes to the bride.
Celia, who is the eldest daughter of Princess Diana's sister Lady Sarah, wore the Spencer Tiara, the same priceless piece her tragic aunt wore when when she wed Prince Charles in 1981.