Meghan Markle's mum Doria Ragland attends Grenfell charity cookbook launch
20 September 2018, 15:14 | Updated: 20 September 2018, 15:56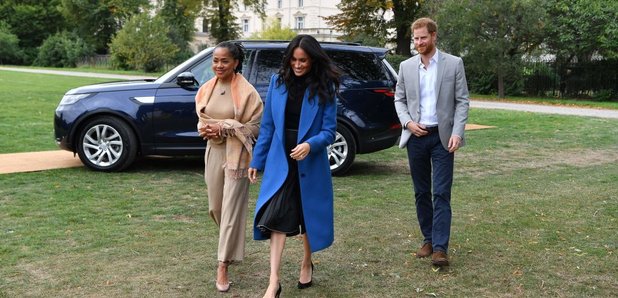 The Duchess of Sussex's mother made a secret visit to London on an overnight flight from Los Angeles ready to join Prince Harry and Meghan Markle for the event at Kensington Palace.
Meghan Markle's mother flew over from LA to support her daughter at the launch of her new charity cookbook.
Together: Our Community Cookbook, is Megan's first solo project since joining the royal family and aims to help people affected by the Grenfell Tower blaze.
Women from the the Hubb Community Kitchen created a tasty lunch for Megan, Doria, Prince Harry and other guests of coconut chicken curry, aubergine masala and chapatis at the couple's home in Kensington Palace.
Meghan and Harry then sat down to eat with the women and their guests, including those from the local community, to enjoy a series of dishes that incorporated a blend of cultures.
Both Meghan and the women showcased the recipes for the guests, including a delicious dessert of caramelized plum upside-down cake, and spiced mint tea.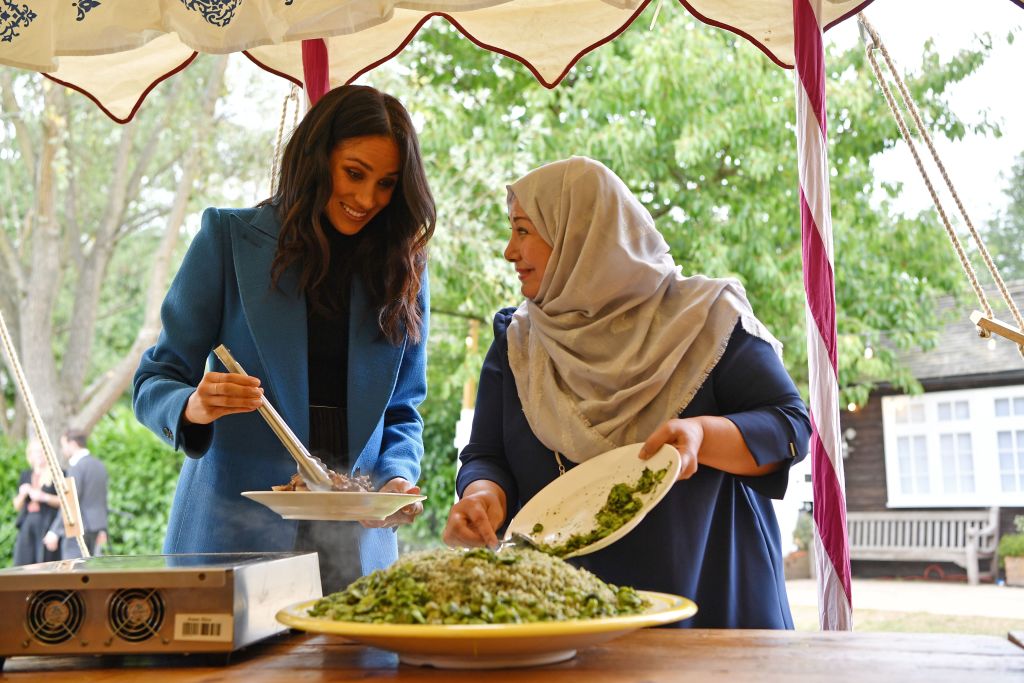 Credit: Getty
The event comes after it was revealed Meghan had been making private visits to women affected by the Grenfell Tower tragedy.
The 37-year-old has been going to see the women who work and visit the Hubb Community Kitchen in West London since January, and a new video shows her getting stuck in with kitchen prep and dishing up meals.
The charitable book - Meghan's first solo charitable project as a Royal - will use its profits to help the kitchen stay open seven days a week, helping even more members of the community affected by June 2017's Grenfell fire.
Speaking of her work with the community group Meghan said: "I immediately felt connected to this community kitchen; it is a place for women to laugh, grieve, cry and cook together.
"Melding cultural identities under a shared roof, it creates a space to feel a sense of normalcy – in its simplest form, the universal need to connect, nurture, and commune through food, through crisis or joy – something we can all relate to.
"Through this charitable endeavour, the proceeds will allow the kitchen to thrive and keep the global spirit of community alive."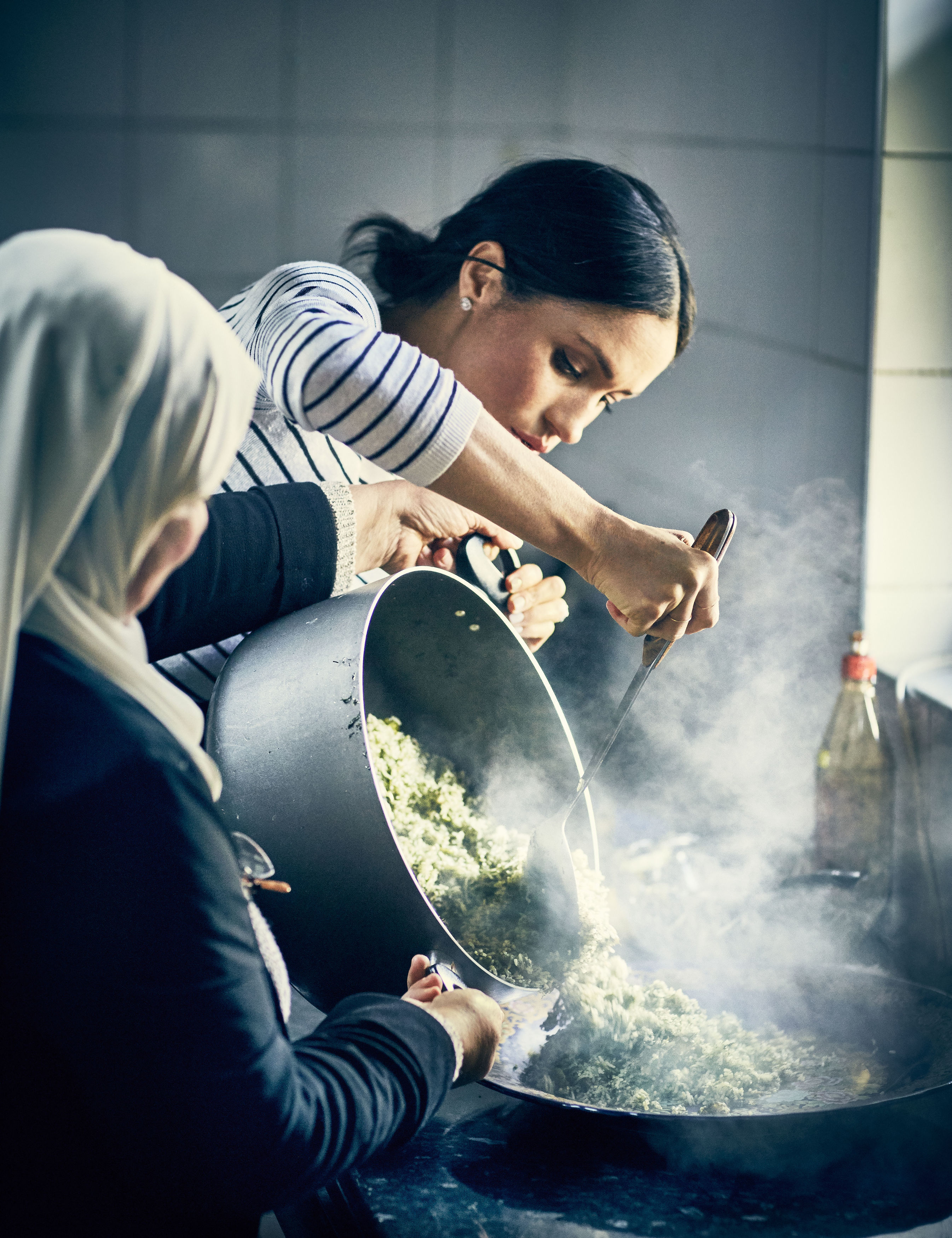 Picture: PA
The book will feature 50 recipes written by ladies from the community with a foreword written by the Duchess of Sussex herself.
The Hubb Community Kitchen which is based at the Al Manaar Muslim Cultural Heritage Centre is a place for local women to gather and cook for members of the community where an inferno tore through Grenfell Tower, a tragic event which took the lives of 72 of the building's residents.