The secret meaning of Meghan Markle's olive green royal christening outfit
10 July 2018, 10:43 | Updated: 22 October 2018, 16:12
Auntie Meghan kitted herself out in a sophisticated Ralph Lauren dress for the christening of Prince Louis yesterday - and even dug out matching heels and a hat.
Not everyone would wear olive green to a christening, but Meghan Markle managed to pull it off with ease.
Meghan, 36, and Prince Harry, 33, attended Prince Louis' christening yesterday looking as stylish and loved up as ever.
Grasping Prince Harry's hand, the new Duchess of Sussex cut a stylish form in a flattering shade of olive green, which not only complimented her skin tone, but held a significant meaning.
According to colour psychology, olive green symbolises growth, renewal and rebirth - all things linked with a christening service.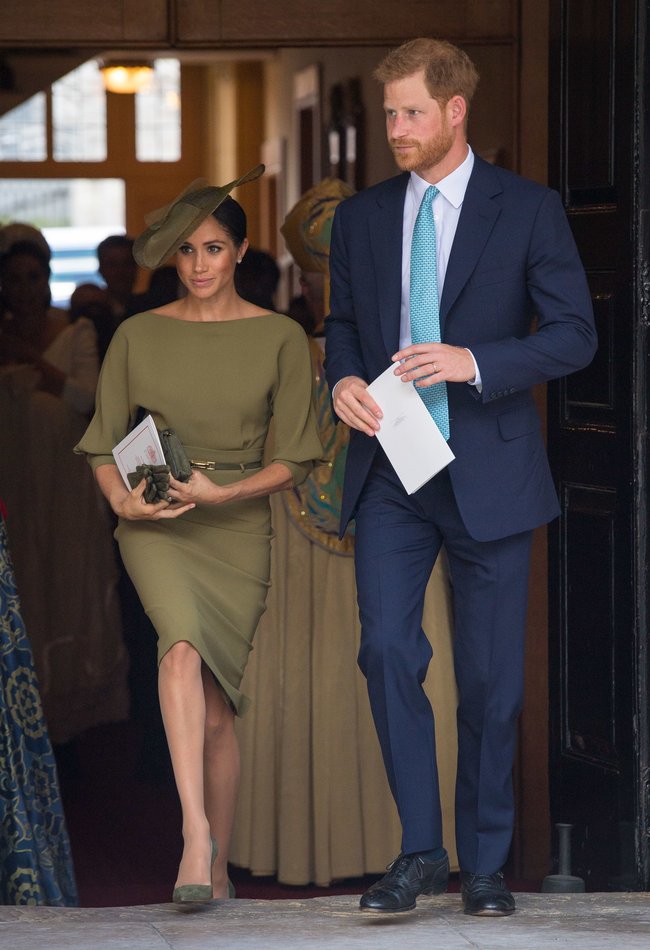 Credit: PA Images - Meghan looked elegant in olive green
It is also said to be one of the most calming and relaxing shades in the colour wheel - maybe she'd given Prince Louis a little cuddle before they stepped out.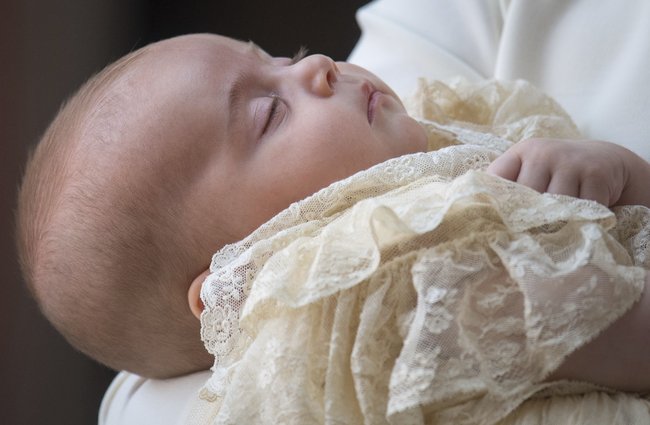 Credit: PA Images - Prince Louis slept peacefully as the Duchess of Cambridge carried him into the ceremony room
But, possibly most significantly, olive green is linked to unconditional love and nurture, as well as a love of nature, family and home.
Meghan, who is the newest in-law to be welcomed into the Royal family, may well have been hoping to score some extra brownie points with her clever choice of outfit colour.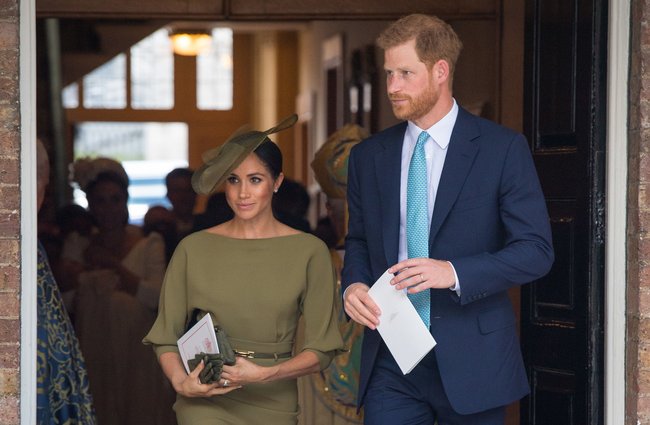 Credit: PA Images - Meghan accessorised with matching bag and gloves
Other guests at the posh do were Prince Charles and Camilla, as well as the Duke and Duchess of Cambridge with their three youngsters, Prince George, 4, Princess Charlotte, 3 - and of course Prince Louis, eleven weeks.
Prince Louis gained six new godparents during his christening at St James's Palace yesterday, with the service containing two lessons, two hymns and two anthems.
William and Kate's youngest is now fifth in line to the throne, with older siblings Prince George and Princess Charlotte fourth and fifth respectively.