Meghan Markle is already 'very keen' to become a mum
26 March 2018, 13:13 | Updated: 26 March 2018, 14:59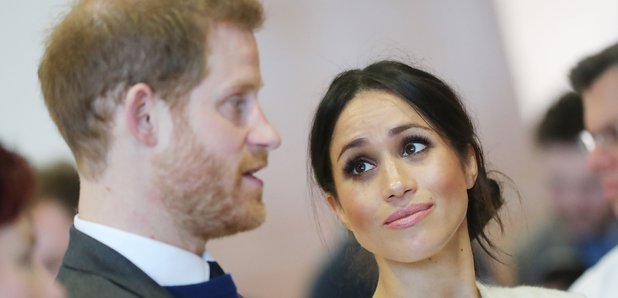 Prince Harry's fiancée is already feeling broody!
It's no secret that Prince Harry and Meghan Markle are fast movers when it comes to their relationship - and one family member thinks it won't be long until they welcome a baby.
Meghan's sister-in-law Erin Specht told to New Idea that she expects the loved-up couple will start trying to expand their family very soon after their wedding.
She explained: "She [Meghan] wants kids. Meghan will get pregnant in her first year of marriage if she can. For certain she will be trying for a baby on their honeymoon – she is going to be a brilliant mum.
"Having a family is going to be a priority for her in their first year of marriage. She also has the pressure of being a royal now as well!"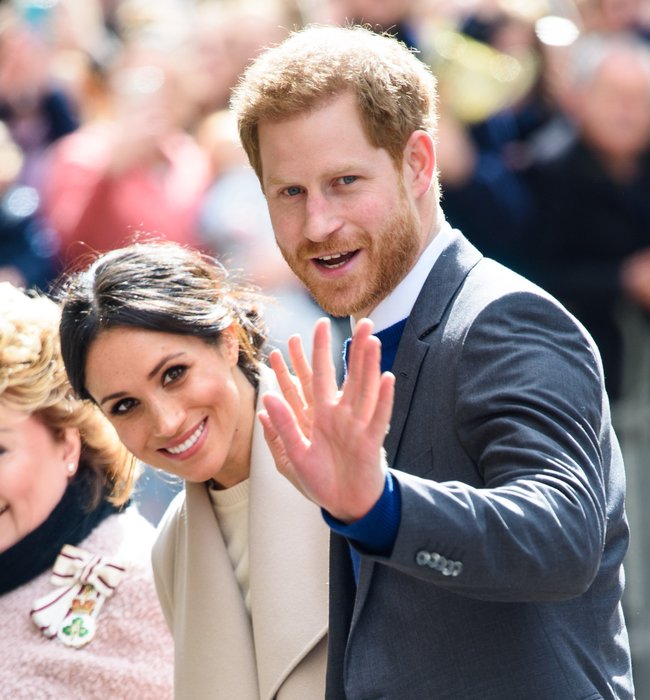 Credit: PA Images
Erin added: "Being a mum is something which she really wants and she has all the perfect qualities. Patience, kindness and a wonderful nature. And she is just great with kids already."
After only dating for two years, Prince Harry popped the question to his American love and announced the news of their engagement in November last year.
And it seems that Meghan is keen to keep their relationship rolling as she's already expressed that she'd like a baby.
During their tour of Northern Ireland's next generation science park, Harry and Meghan spoke to a team who make hypoallergenic baby products.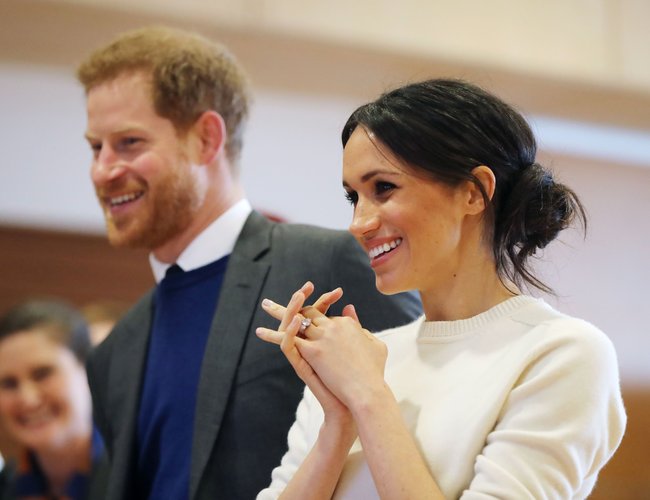 Credit: PA Images
Upon seeing a display stand adorned with all sorts of baby products, Meghan said: "I'm sure at some point we'll need the whole thing."
Prince Harry also showed a glimpse of his future parental skills by accurately pointing out the non-slip aspects of a baby bath.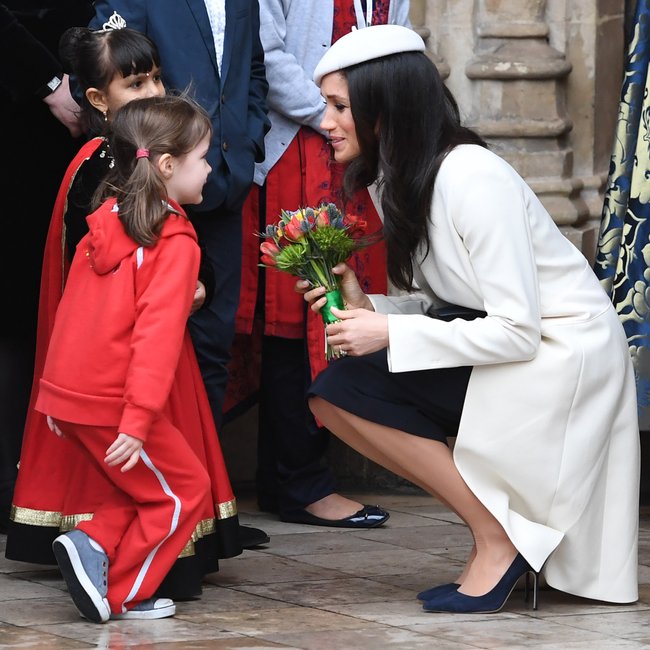 Credit: PA Images
At the time of his niece Princess Charlotte's birth, Prince Harry expressed how keen he was for a family. He said: "Of course, I'd love to have kids right now...but there's a process that one has to go through…it would be great to have someone else next to me to share the pressure."
So now he's found that special someone, perhaps Prince George and Princess Charlotte will have some cousins sooner rather than later!
WATCH! Prince Harry and Meghan Markle's love story: