The Queen's sweet gesture as she breaks her own protocol for Meghan Markle
14 June 2018, 13:23 | Updated: 14 June 2018, 15:01
The new Duchess of Sussex was allowed to get in to a waiting car BEFORE Her Maj, breaking centuries-old tradition.
After disembarking the Royal Train, the Queen seemingly showed the ultimate sign of acceptance as she ushered Prince Harry's new wife, 36, into the waiting car first.
Dressed in a bespoke Givenchy dress, American actress Meghan proceeded towards the car with The Queen, 92, before stopping and asking Her Majesty: "What's your preference?", to which the Queen motioned a 'you go first' gesture.
It's protocol for The Queen to enter the car first, but the monarch seemed happy to allow Meghan to enter before her.
It seems that Meghan has won the Queen over in record time; the royal twosome were all smiles as they sat side by side during a ceremony to open the new Mersey Gateway Bridge in the town of Widnes in Halton, Cheshire.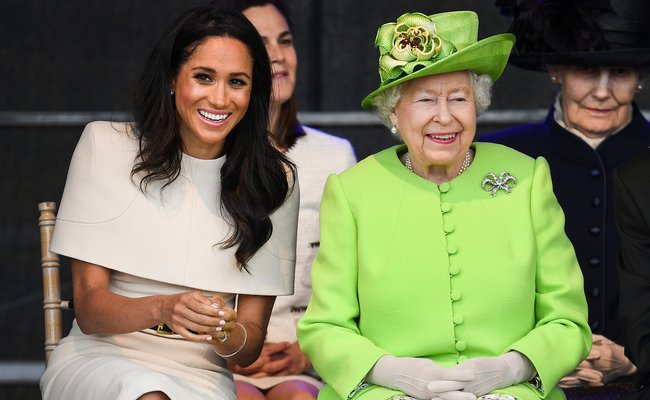 Credit: Getty - The Queen and the Duchess of Sussex share a smile
After Meghan came under fire for breaking royal protocol by exposing her shoulders at the Trooping the Colour ceremony, it seems that the American actress has been careful to tick every box with today's outfit.
The Duchess of Sussex looked elegant in a bespoke Givenchy pencil dress, whilst The Queen opted for a green outfit to mark the one year anniversary since the Grenfell Tower tragedy.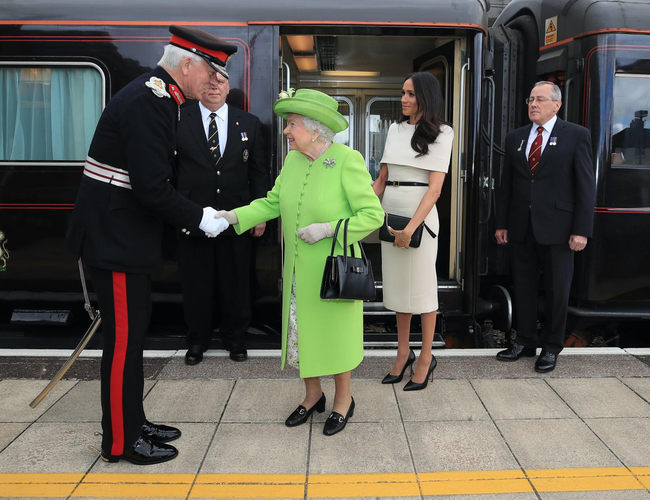 Credit: PA Images - The two royals are greeted at Runcorn station
Meghan and her grandmother-in-law are conducting a series of engagements in Cheshire, including the opening of the Mersey Gateway Bridge.
Local schoolchildren from the area will also be putting on a series of live performances, before The Queen unveils a plaque to mark to official opening.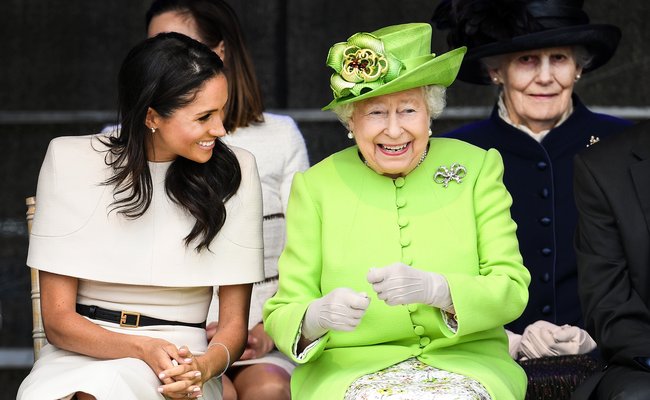 Credit: Getty - The Duchess of Sussex and The Queen enjoy their time in Cheshire
Once this is complete, Meghan and The Queen will then leave for Storyhouse in Chester, where they are to be taken on a tour to visit the children's library and meeting a Syrian settlement group who create crafts.
This is the first time Meghan has undertaken any royal duties without husband Prince Harry.
WATCH! Meghan Markle joins Royal Family on stage for Trooping the Colour: