Meghan Markle is reunited with her wedding dress in touching trailer for Queen of The World
20 September 2018, 08:33 | Updated: 20 September 2018, 08:35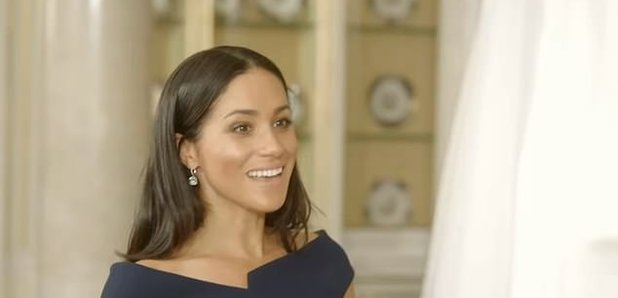 The Duchess of Sussex appears delighted as she sees her dress for the first time since she walked down the aisle with Prince Harry in May.
Meghan Markle is left awe-struck when she reunites with the Givenchy wedding gown she wore to marry Prince Harry in the trailer for ITV documentary Queen of The World.
In a fleeting scene from the two-part ITV show, which explores the Queen's role as head of the Commonwealth, Meghan is seen gazing at the stunning lace veil.
As Meghan delicately handles the elaborate veil, viewers are finally given a closer look at the lace which was which was embroidered with flowers from each of the 53 Commonwealth nations.
As she touches the veil, Meghan remarks: "53 countries, oh my goodness... it will keep us busy!"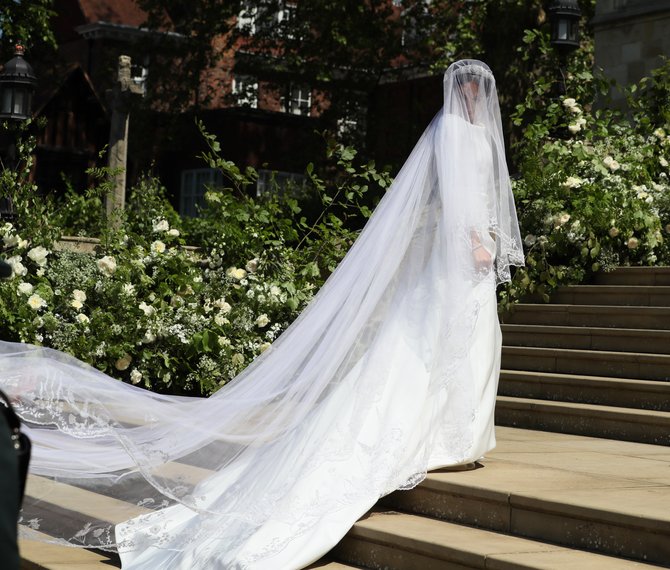 Credit: Getty
The 16-foot-veil also featured wintersweet, which grows in the garden at Nottingham Cottage, where she lives with Prince Harry, and the California poppy, which grows in her home state.
It's believed Meghan will be discussing her wedding dress at length when the documentary airs on next Tuesday September 25 on ITV.
Meanwhile, both the dress and the veil will form part of a display open to the public at Windsor Castle in October.