Meghan Markle makes epic fashion blunder during Tonga tour
25 October 2018, 08:05 | Updated: 25 October 2018, 11:34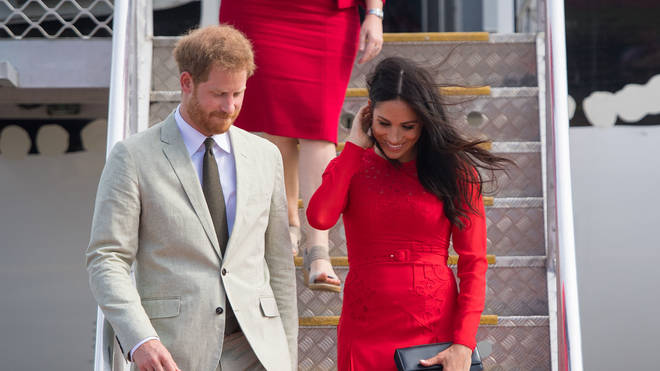 Royal fans noticed something about the Duchess of Sussex's dress that she clearly hadn't.
Meghan Markle made a bit of a fashion faux pas yesterday as she stepped off the plane in the South Pacific nation of Tonga.
The Duchess of Sussex was seen in a gorgeous £345 Self Portrait dress...but it appears she left the tag on.
Read more: Kate Middleton stuns in Princess Diana's tiara as she attends state banquet
In a sartorial blunder rarely made by members of the royal family, the returns label for the dress was visible below the hemline at the back of the gown.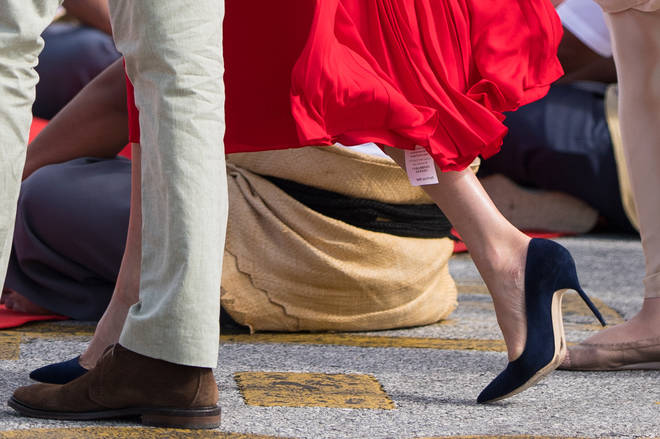 Although a rarity for the royals, it's a blunder most of us have made once in our lives.
Despite the error, the 37-year-old mum-to-be looked sensational in red as she clutched her husband the Duke of Sussex's hand as they disembarked the aircraft.
The Tonga visit marks the tenth day of the royal tour of Australia and after their time on the island is over they will be heading back to Oz for one more visit before wrapping up the trip in New Zealand.
All eyes have been on the Sussex's during the tour, particularly on Meghan, as it was announced soon after they arrived on the Australasian continent that they were expecting a child.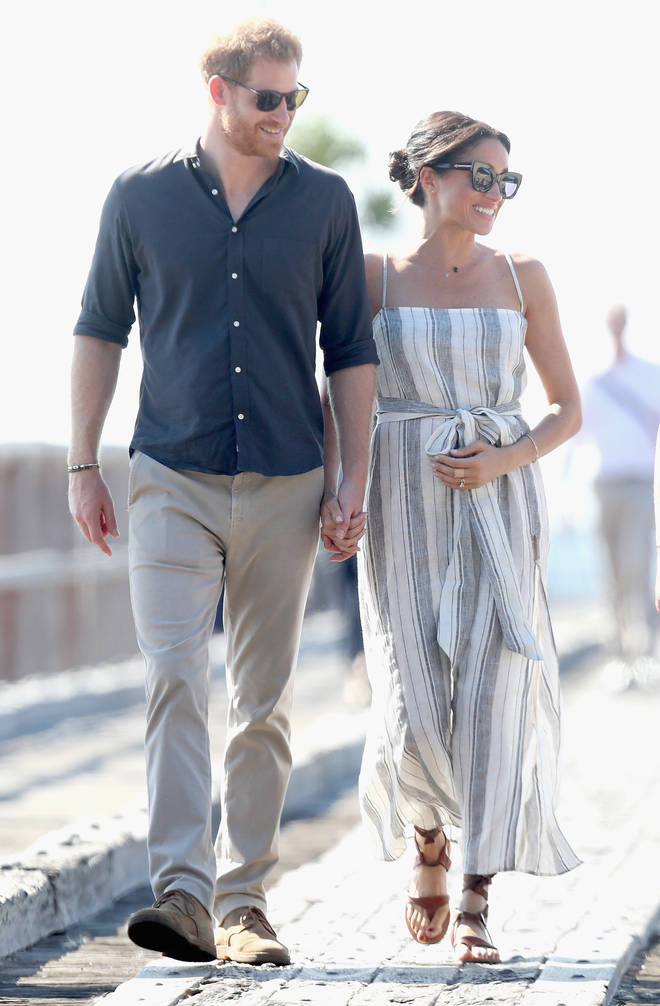 Royal fans have already been driven wild by Meghan's maternity fashion as she has stunned in beautiful dresses and gowns while clutching her blossoming bump.
According to Kengsinton Palace the child is due in the Spring.