Netflix viewers shocked as Kate Middleton dons suspenders in hilarious photo gaffe
1 June 2018, 11:08 | Updated: 1 June 2018, 11:59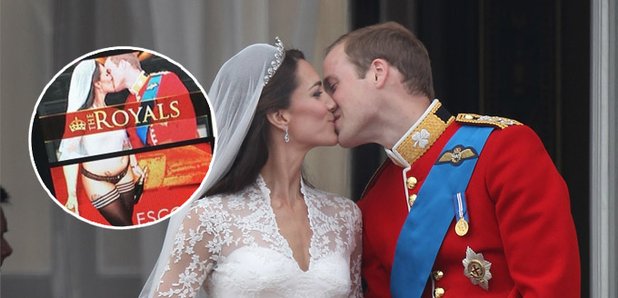 The Duke and Duchess of Cambridge were given a saucy makeover after Netflix users noticed a blunder which put their heads on an entirely different body.
Fans settling down to watch Netflix documentary, The Royals, were left shocked to see Kate Middleton wearing a skimpy pair of knickers and suspenders while clutching two bottles of champagne, after a picture from her wedding day was juxtaposed next to a documentary about sex workers.
At first glance, Kate is seen on her wedding day kissing William from the balcony of Buckingham Palace, but a closer look sees her bottom half leaving nothing to the imagination.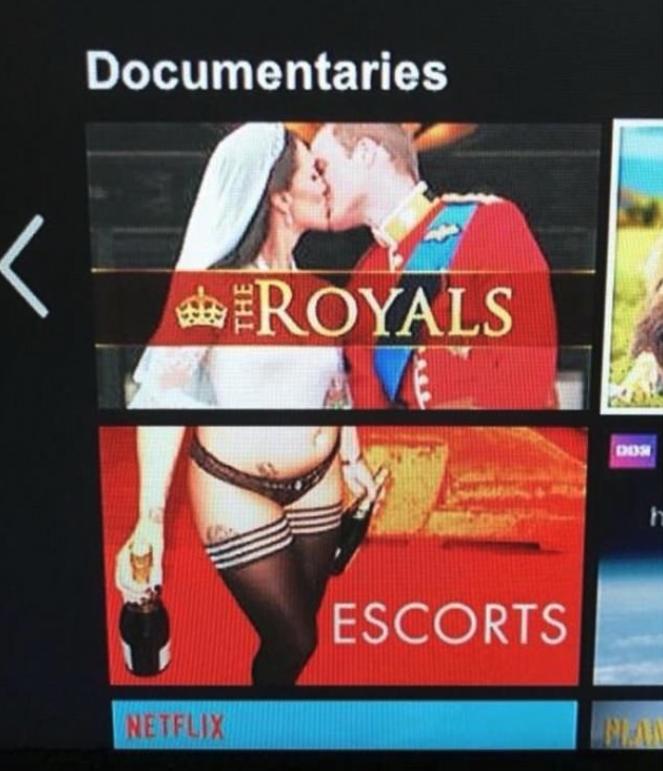 The hilarious optical illusion was shared by a Reddit user, who called it the 'risque side of Netflix', and the photo has now received almost 1,000 likes.

It wasn't long before the banter between users began in the comments, with one writing: "Is this included in Netflix price? Something tells me it will cost extra...'

Another joked: "Netflix should really make a series out of this!"