93-Year-Old Superfan Gives Prince Harry A Cheeky Greeting He'll Never Forget!
7 June 2017, 10:04 | Updated: 11 July 2017, 14:58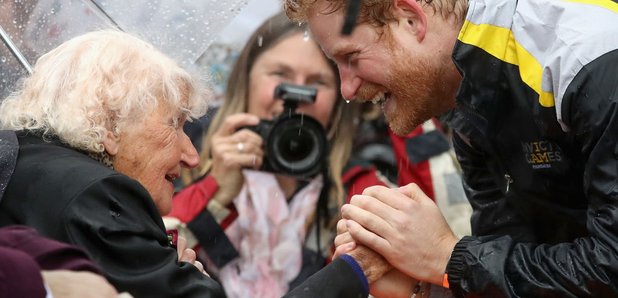 Prince Harry's girlfriend Meghan Markle might want to look away now, as a fabulous pensioner has her eyes set on the handsome bachelor.
There's no doubt that Prince Harry certainly has a way with the ladies, and his recent trip to Sydney, Austrailia proved no different after he received a kiss from his biggest fan.
93-year-old Daphne Dunne waited seven hours in the pouring rain to be in with a chance of meeting the handsome royal and made sure to give him a warm embrace.
Pulling him in for a hug and a smacker on the cheek, the pensioner was delighted to meet her idol after waiting by the sidelines with an ice cold pack of beers ready for his arrival at Cove Jetty on Wednesday.
Boy, was it worth it!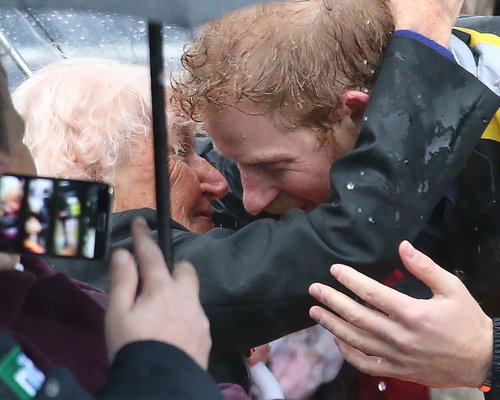 The war widow said she has no regrets about the wait despite the torrential rain.
She told Daily Mail Australia: "He's worth waiting for – even in the pouring rain!"

It's not the first time she has had the pleasure of meeting Prince Harry either, as the pair struck up a friendly relationship when she met him at the Opera House in 2015 where she managed to steal a kiss after he noticed the Victoria cross she wore.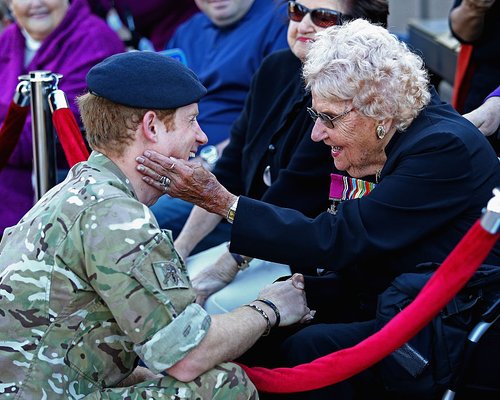 Speaking on her latest encounter, she said: "This time, I got a kiss on the opposite side, so it wouldn't be lopsided."

"He was lovely. He gave me a hug and a kiss and said it was great to see me.
"He was so pleased to see me and he worked out in his own mind that it's just gone two years [since we last met].
"He asked if I ever take my medals off and I said, 'Yes, to go to bed.'"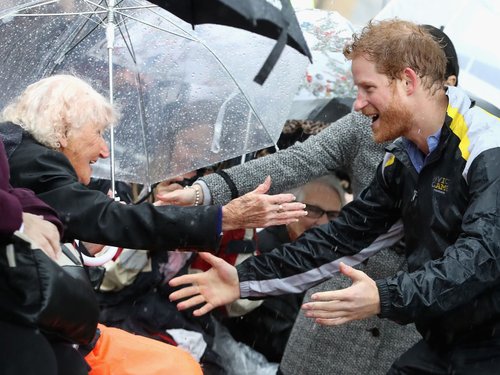 When asked if she had time to crack open one of her ice cold beers, she said: "No, he didn't have time and he was soaking wet."

Prince Harry's soaked appearance came as he began the promotional tour for his Invictus Games in 2018.
We wonder if Mrs Dunne will make the trip?