Paul Burrell warns Meghan Markle, 36, 'there's not much time left' to have a child
3 August 2018, 17:09 | Updated: 19 October 2018, 10:55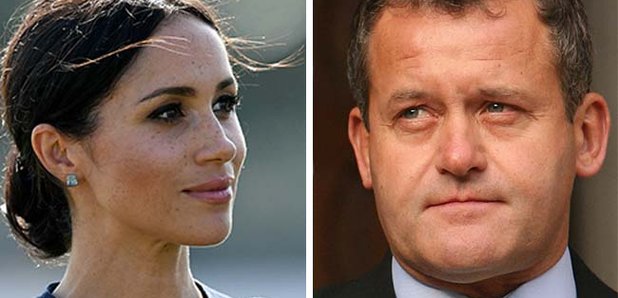 Princess Diana's former butler believes that Meghan and Prince Harry will be parents before their first wedding anniversary.
Paul Burrell has warned Meghan Markle that she doesn't have long to give Prince Harry the two children he "wants".
The 60-year-old, who has carved a career as a reality star and author since Diana's tragic death in 1997, believes that the couple will have a child before their first wedding anniversary.
Speaking on Yahoo's new video series The Royal Box: "Time is marching on and Harry does want a family.
"I think there's not much time left for Meghan. She's got to get on with it.
"Two [children] would be enough for Harry."
Paul has had no involvement with either Prince William or Prince Harry since his mother's death, but was still keen to share his opinion on their wives.
Speaking of Meghan he said: "I think, yes she did want to be famous, she's got everything that she wanted, but I [also] think 'be careful what you wish for' because sometimes it's not all that it seems.
"Diana found that out, at an early age. To be a royal princess sometimes, losing your anonymity, losing that freedom, that's a big ask for any woman in today's society."
But he spoke more fondly of Kate, and even said he was excited to see her sat on the throne as it would mean Diana had somehow taken her place as the Queen of England.
He said: "I think William will be a great King and Catherine will be a great Queen and one day Mummy's ring [Princess Diana's engagement ring] will be sat on the throne of England."
Paul also shared his opinion on Meghan's estranged dad Thomas Markle, 74. Over the past few weeks he has made a series of unkind comments about his youngest daughter and her new groom, and even claimed that Diana would be ashamed of how Harry had acted towards him.
But rather than defend his former employer's honour, he leapt to his defence.
He said: "Poor Thomas Markle doesn't know how to behave, he is lost.
"I think the best thing he could do is stay quiet and try and reach out to his daughter.
"Somebody has to fix it. Before it gets more broken."