Pippa Middleton pregnant: Kate Middleton's sister's due date and baby details revealed
4 October 2018, 11:44 | Updated: 19 October 2018, 19:50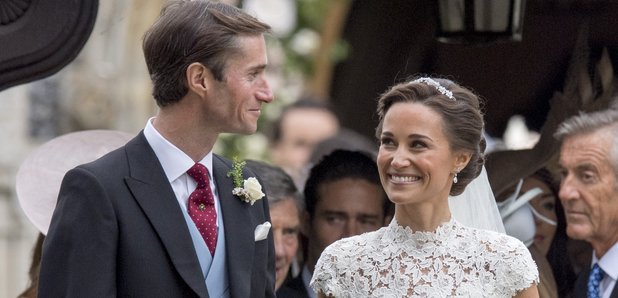 Pippa Middleton and husband James Matthews are expecting their first baby together - here's what we know from their approaching due date to baby details.
Pippa Middleton is currently pregnant with her first baby with husband James Matthews - a 42-year-old financier.
With reports suggesting Kate Middleton could miss Princess Eugenie's wedding because of her sister's due date, we take a look into Pippa's pregnancy details.
Here's what we know about the upcoming birth and what Pippa's said about being pregnant: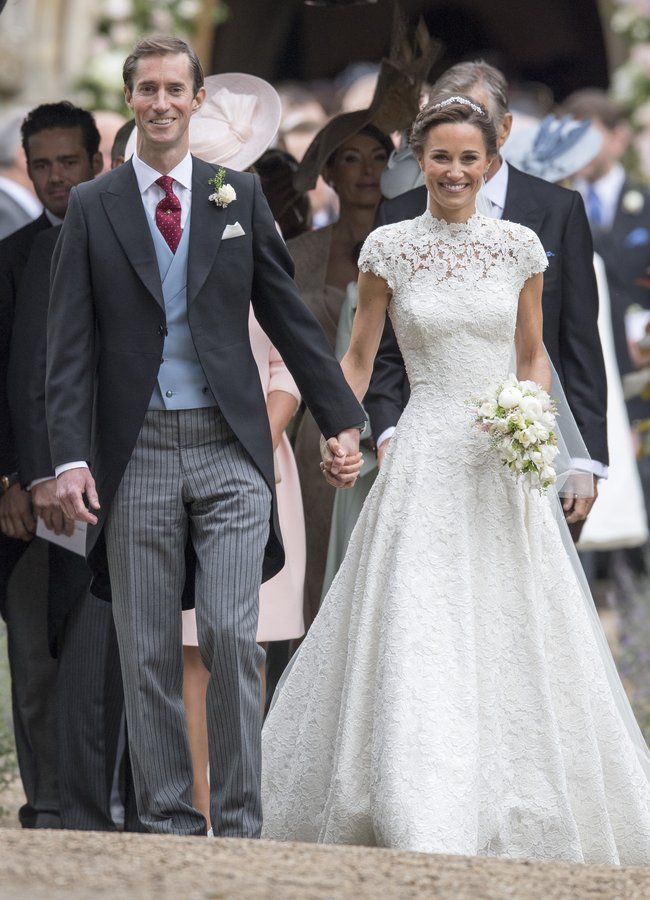 Credit: Getty
When is Pippa and James' due date?
The couple are due in October, supposedly around the 12th hence the clash with the royal wedding, with The Sun revealing that they broke the news to their family at the time of their twelve-week scan in April 2018.
How did Pippa announce she was pregnant?
After weeks of speculation that was shrouded by sister Kate's birth to Prince Louis, Pippa confirmed her pregnancy in her fitness column for Waitrose Weekend.
She titled her piece 'exercising during pregnancy', and shared the joy she felt in the first trimester - along with the challenges she faced to adjust her workout regime.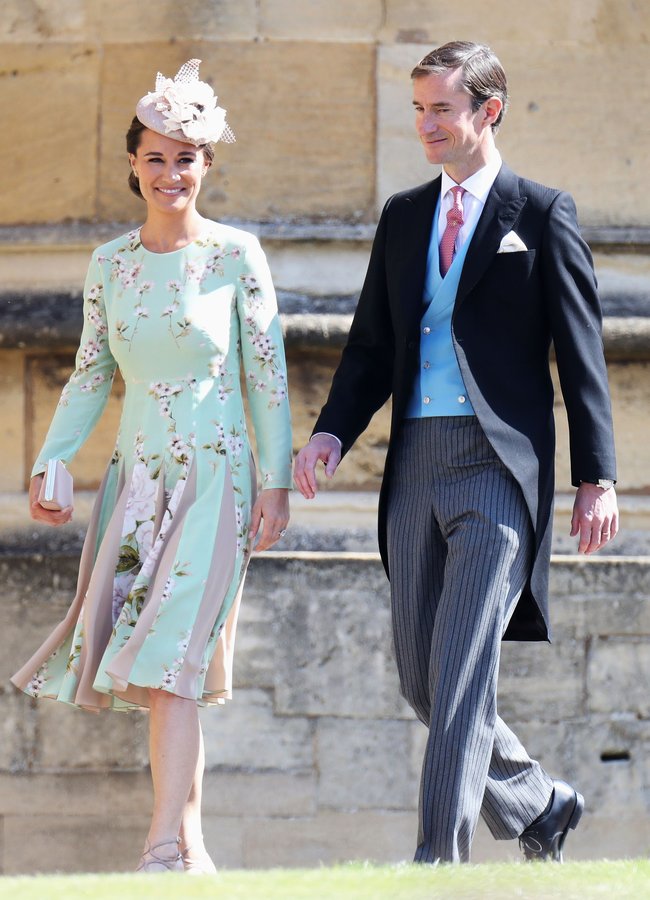 Credit: Getty - Pippa and James were amongst those who attended Prince Harry and Meghan Markle's royal nuptials
What has Pippa Middleton said about being pregnant?
Pippa revealed in Waitrose Weekend that she had managed to get through her first trimester without any morning sickness, unlike sister Kate, who has suffered from severe hyperemesis gravidarum.
She wrote: "I was lucky to pass the 12-week scan without suffering from morning sickness.
"That meant I was able to carry [on] as normal and continue my sports. Who knows what the next few weeks have in store."
Pippa also revealed she worked hard to alter her workout regime to benefit her pregnancy, revealing: "I've noticed my body change but through exercise I feel it's being strengthened."
She explained that exercises such as lunges and squat are ideal for pregnant women.
Pippa's pregnancy fashion
Pippa is following in the footsteps of her royal sister with regards to her pregnancy outfits, keeping herself covered yet cool in long, loose flowing gowns.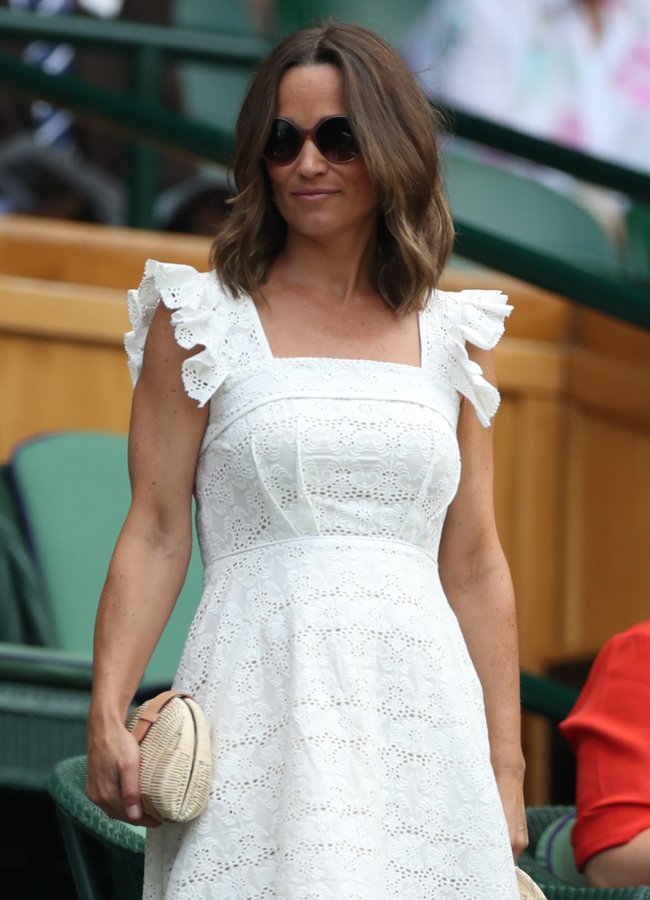 Credit: Getty - Pippa wore a white cotton gown for her Wimbledon attendance
What will Pippa Middleton name her baby?
Pippa and James have kept the gender of the baby under wraps, but it is rumoured that she will favour a traditional name.
Her and Kate's parents are called Carole and Michael, whilst James's are David and Jane, so if they plan to give the tot a sentimental moniker these could well be favourites.
Bookies are currently favouring Michael for a boy, with odds at 3/1 or Catherine for a girl - at 9/2.
WATCH! Unseen footage of Kate and Pippa as beautiful bridesmaids: