This Is What You Can Expect From Pippa Middleton's £250,000 Wedding
17 May 2017, 13:52 | Updated: 11 July 2017, 14:58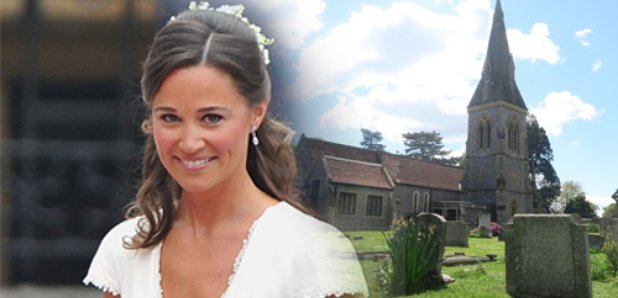 Pippa's wedding won't be anywhere near as ostentatious as the ceremony Kate and Prince William had at Westminster Abbey six years ago, but it's set to be a lavish affair nonetheless.
Pippa Middleton captivated the world's attention with her enviable figure in THAT silk dress when she acted as bridesmaid to her sister The Duchess Of Cambridge at the royal wedding back in 2011.
Now, all eyes will be on Pippa as she gets ready to walk down the aisle at her very own wedding when she ties the knot to millionaire banker James Matthews on Saturday.
Pippa's wedding won't be anywhere near as ostentatious as the ceremony Kate and Prince William had a Westminster Abbey six years ago, but it's set to be a lavish affair nonetheless.
Opting to have a "relaxed country wedding" at her parents home, Buckleberry Manor, Pippa's nuptials will be far from shabby, with the bride splashing out hundreds of thousands in order to transform the sprawling 18-acre estate into a stunning reception venue.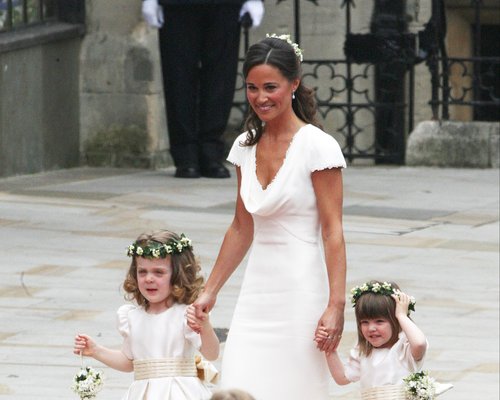 It's claimed the wedding is set to cost upwards of £250,000, with around 150-300 guests expected to be invited to celebrate the couple's matrimony.
Among the guests are Prince William and the Catherine Duchess of Cambridge, who is expected to keep her appearance low-key and opt out of being Pippa's bridesmaid.
Kate and Will's children will also have a big part to play, with Princess Charlotte thought to be a flower girl and Prince George taking centre stage as a pageboy.
Prince Harry will also be in attendance too, with new girlfriend, actress Megan Markle on his arm as his date.
With just four days to go until the big day, work has already begun at the Buckleberry estate to erect the marquee where the dinner and dance will be held.
By the looks of pictures released this week, it's not your ordinary white canvas tent.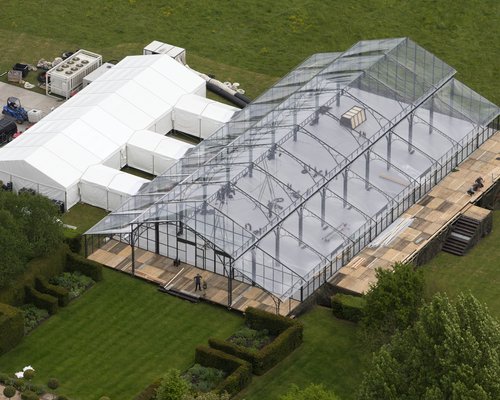 Instead, Pippa has opted for a huge glass atrium style orangery, which she reportedly had flown in from Belgium at a cost of £70,000.
So what else do we know about Pippa's wedding?
We've broken down everything you need to know about the big day.
Where will Pippa's wedding take place?
Pippa and James will say "I Do" during a traditional service at the 12th Century St Mark's Church in Englefield, Berkshire. The church is on Tory Richard Benyon's Englefield estate. He's minted, with a reported worth of £110million, making him our second richest MP.
Where is Pippa having her reception?
After the ceremony, the guests will have pre-reception drinks at Englefield House, a Grade II-listed manor which sits on the estate.
Bizarrely, the venue was used for hilarious US reality show I Wanna Marry 'Harry', in which 12 American women competed for the attentions of a bachelor they believed to be Prince Harry (clue: it wasn't actually Prince Harry).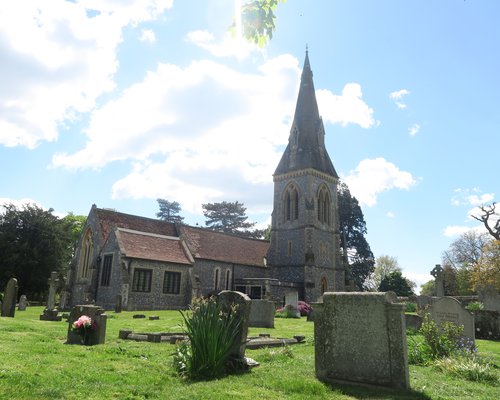 How much will Pippa's wedding cost?
Kate's sister looks set to have a wedding spiralling upwards of £250,000, which almost 15 times the cost of an average UK wedding which is £16,842.
The figure, calculated by bridebook.co.uk, includes detailed costs for catering (£70,000), Pippa's dress (£10,000), a six-tier cake (£2,600), a videographer with drones (£4,000), stationary (£5,125) and bridesmaid's outfits (£2, 250).
There's an incredible glass marquee she reportedly had imported from Belgium, which is rumoured to set her back £100,000 once it's fully kitted out with all the trimmings.
Will the Queen attend Pippa Middleton's wedding?
The Queen and Prince Philip will NOT be in attendance as it's not a royal engagement. However, Pippa's sister Catherine Duchess of Cambridge will be in attendance, along with their children Prince George and Princess Charlotte.
Prince Harry will also be at the wedding, accompanied by girlfriend Meghan Markle, who is expected to attend the evening do.
Why wasn't Kate a bridesmaid at Pippa's wedding?
It's thought that Kate is unlikely to return the favour Pippa did her in 2011 and be a bridesmaid. She may do a reading at the church and has apparently offered to look after all the children.
Who will design Pippa Middleton's wedding dress?
There's a lot of speculation over who will get the honour of designing Pippa's wedding gown. Pippa has been spotted shopping with mum Carole, 62, at top-end stores, including Suzanne Neville in Knightsbridge.
Hotly tipped as the favourite is designer Giles Deacon, after he was seen visiting Pippa's home.
He said: "I can never really comment on rumours. Until things are confirmed, it's rumours."
Meanwhile, Celebrity milliner Stephen Jones could have a hand in the hats as he was recently seen out with Pippa's mum Carole.
One thing's for sure: it set to be a fabulous day!