Prince Charles Makes An Emotional Visit To The Grenfell Tower Survivors
28 June 2017, 15:27 | Updated: 11 July 2017, 14:58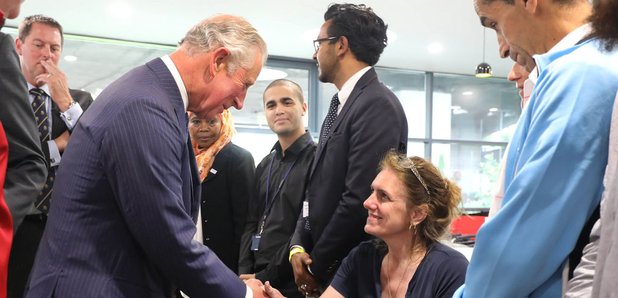 The Prince of Wales greeted residents with warm hugs and praised the work of volunteers.
Prince Charles was pictured hugging the residents of Grenfell Tower during an emotional visit to their makeshift homes at a West London relief centre.
Whilst there, the 68-year-old royal was shown the thousands of tributes laid in memory of the victims, who lost their lives following a fatal tower in the block which is believed to have claimed at least 79 lives, with many still missing.
Members of the community flocked towards the Prince who took the time to greet survivors with hugs before meeting the charity volunteers who have been working tirelessly since the tower blaze.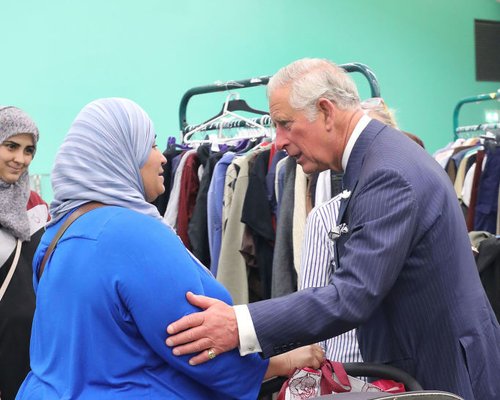 One woman shouted: "Thank you very much, I'm so impressed" as he shook hands with onlookers and later posed for photos."
Charles then thanked volunteers for their "fantastic" and "amazing" work over the past few weeks.
Isabelle Alajooz, a 28-year-old volunteer for homelessness charity Shelter, said: "We told him the work we were doing was for the victims of the tower and he wanted to know how they had been immediately housed and assisted by everyone."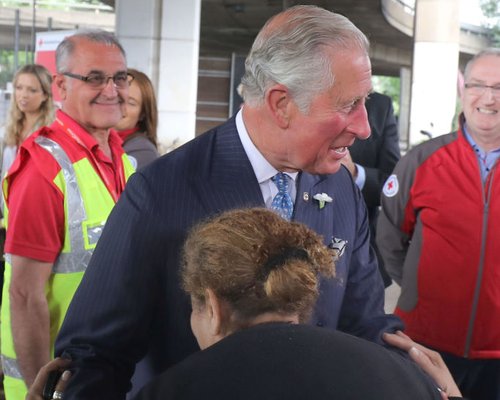 When asked what it meant to have members of the Royal Family visit the centre, she replied: "It's definitely a boost."
Meanwhile, a volunteer for the British Red Cross, who was responsible for looking after other volunteers' welfare said of their brief chat: "He was saying the work was fantastic so we were speaking about that."
Charles' visit comes after both the Queen and Prince William went to lend their support.