Prince George birthday: Facts about Princess Charlotte's brother you'll be surprised to know
20 July 2018, 08:28 | Updated: 22 October 2018, 16:15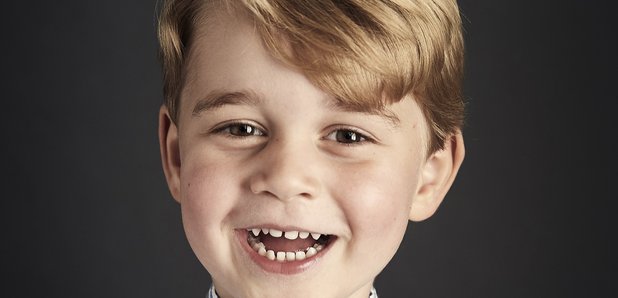 Prince George is turning 5 years old and in order to celebrate he's getting his very own £5 coin. Here are some interesting facts about the Kate Middleton's eldest son as he prepares for his big day.
Prince George - who has just got his own £5 coin - is about to celebrate his fifth birthday and as he is third in line to the throne, behind his dad, Prince William, it's fair to say there's going to be a big celebration.
So to celebrate Princess Charlotte's brother turning another year older, we've pulled together all the adorable facts and stories we've heard about Kate Middleton – who recently paid a secret tribute to Diana – and Prince William's eldest son.
From his place as heir, to Prince George's relationship with the Queen, what else do we know about the little prince?
Does Prince George know he's the future king?
The Duke of Cambridge revealed that his eldest son doesn't know what an important part of the royal family he is.
Prince William said: "There'll be a time and a place to bring George up and understand how he fits in, in the world."
Prince George in the family garden aged 3 | Picture: PA
Prince George has a naughty side
When asked why the young prince didn't accompany Will and Kate on a trip to India once, his mum said: "Because George is too naughty, he would be running all over the place."
What is Prince George's favourite book?
The popular kids book by children's author Julia Donaldson is a favourite with both Prince George and his sister, Prince Charlotte. Prince William once revealed they enjoy it on long car rides.
Where does Prince George go to school?
Prince George attends the private St Thomas's Battersea, a public day school in South London. His dad, Prince William, famously dropped him off on his very first day there.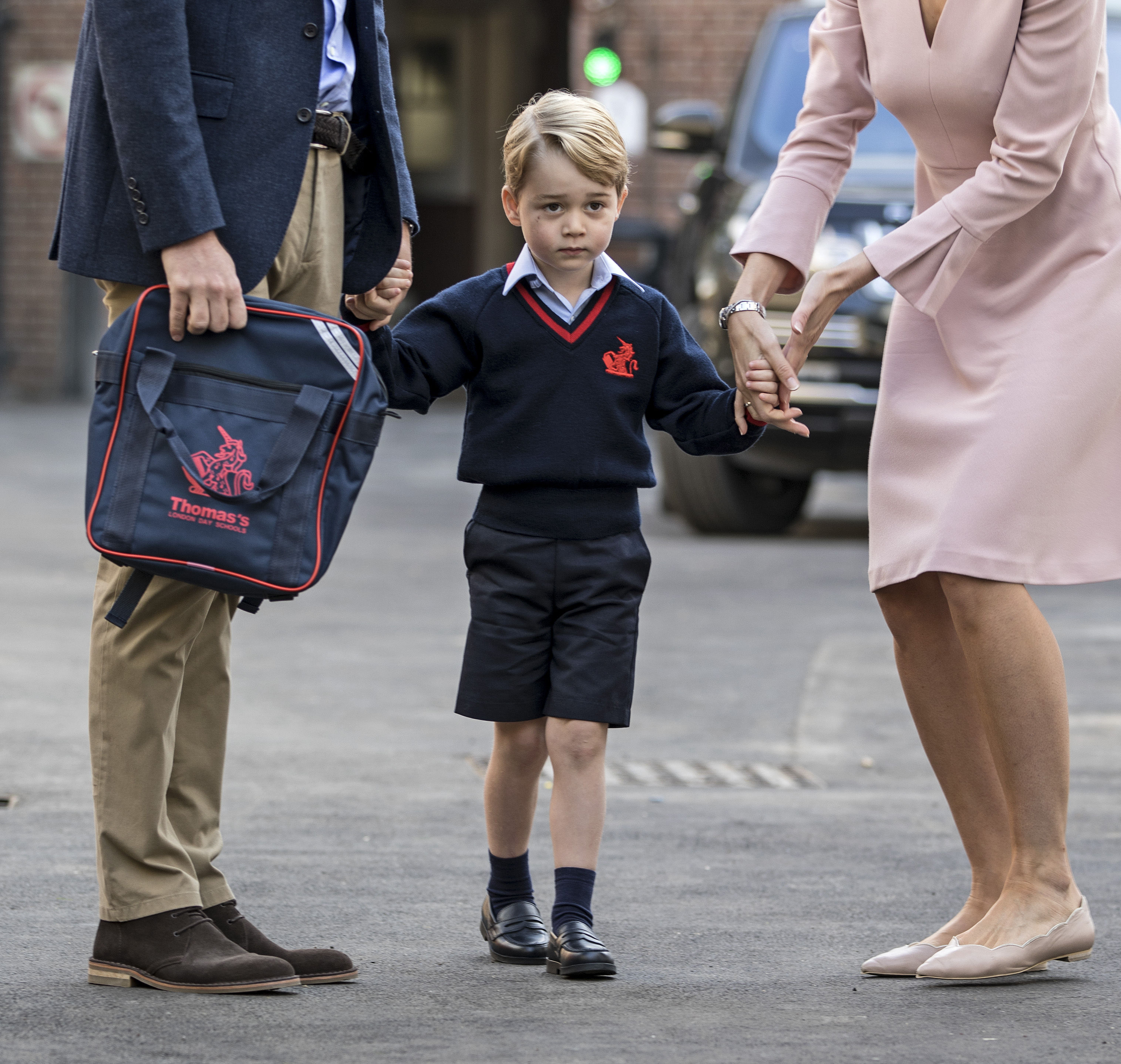 Prince George on his first day of school | Picture: PA
He calls the Queen 'Gan Gan'
Kate revealed: 'George is only two-and-a-half and he calls her "Gan-Gan". Well that's one way to address your great-grandmother, or the Queen of England as she's also known!

What is Prince George's full name?
George's full name is Prince George Alexander Louis. The Alexander is a tribute to his great-grandmother's middle name, Alexandra and the middle name Louis he shares with both his father and great-grandfather, Prince Philip.
He really likes Fireman Sam
Even royal children aren't immune to the appeal of Fireman Sam and once while opening a hospice Kate revealed it was her son's favourite.
He wants to be a pilot like his dad
His mum Kate once revealed he loves aeroplanes and said: 'He is now obsessed with the air cadets and wants to join.'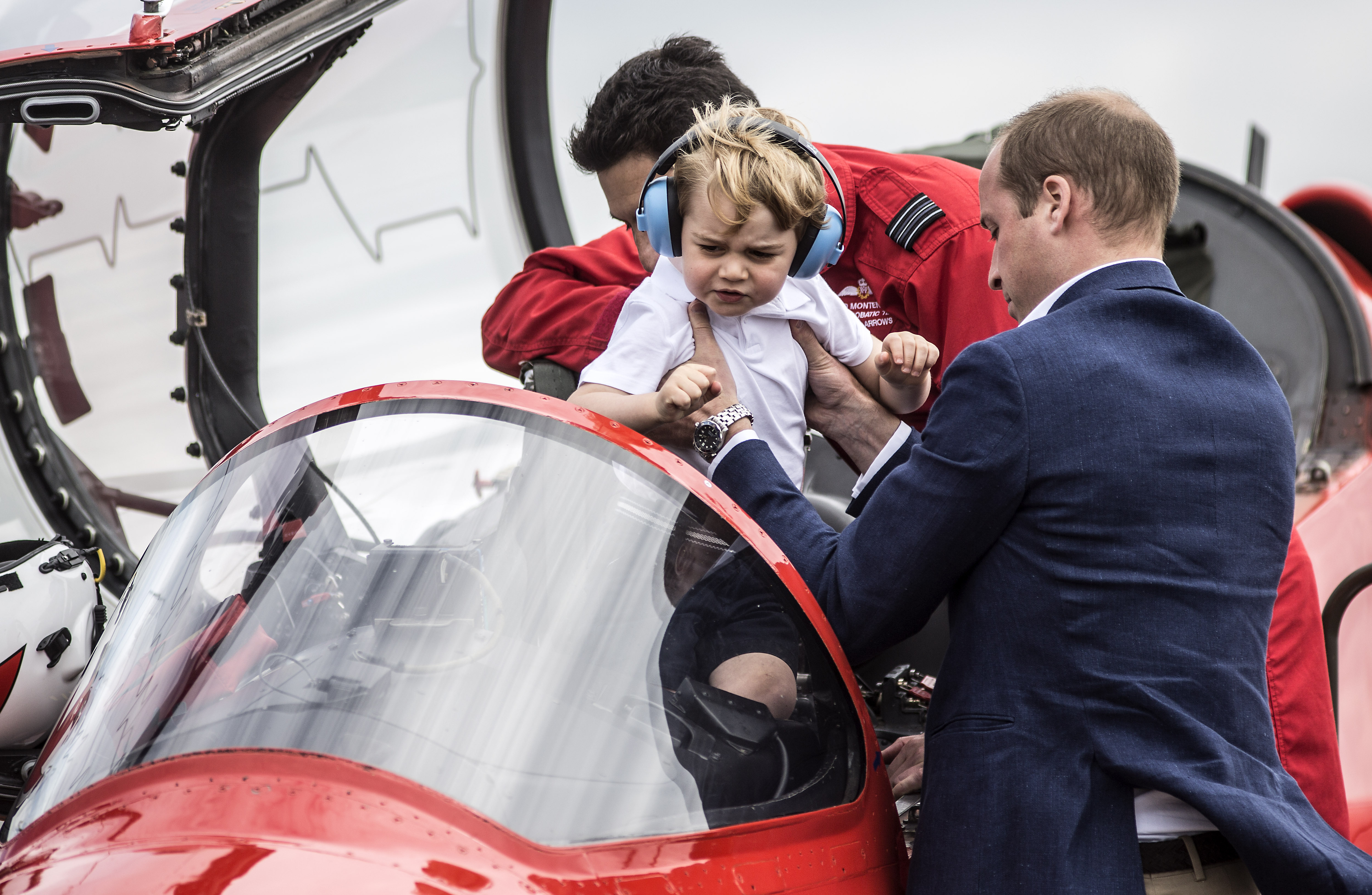 Prince George sits in a red arrow plane with the help of his dad, Prince William | Picture: PA
Prince George has appeared on a postage stamp
The young royal was only 2 years old when he made his debut on a stamp! When he eventually becomes king we will be seeing a lot more of him on our mail!