Kate Middleton's Heartwarming Gift To The Queen Cost Less Than You'd Expect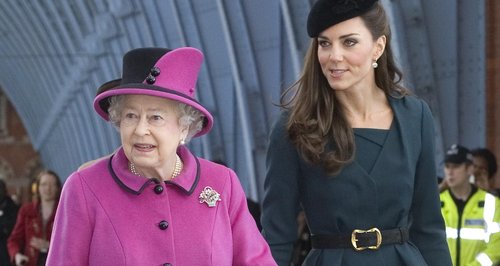 The Duchess of Cambridge has opened up about family life with her two children and her special bond with the Queen as part of a new documentary celebrating the monarch's life.
What do you get the woman that has everything? Well, that was a dilemma faced by the Duchess of Cambridge when she spent her very first Christmas at Sandringham with the Queen.
Obviously as Prince William's wife, it was important to make a good impression on his grandmother.
Speaking in a candid interview, Kate Middelton spilled on the tricky task of choosing the perfect gift for the monarch before deciding to make her a special chutney.
"I was thinking, 'Gosh, what should I give her?'"
I thought, 'I'll make her something.' Which could have gone horribly wrong.
"But I decided to make my granny's recipe of chutney. I was worried about it, but I noticed next day it was on the table.
"Such a simple gesture went such a long way for me."
Kate first joined the royals at Sandringham for Christmas in 2011, after marrying the Duke of Cambridge in April of that year.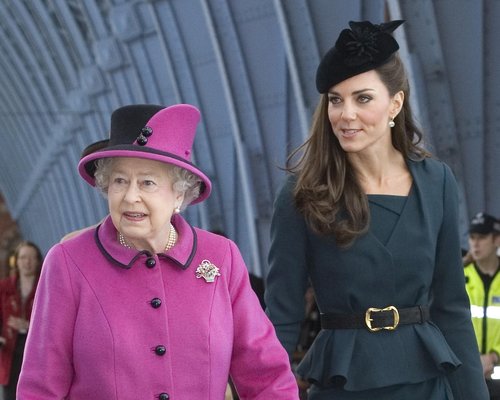 As she looks ahead to her 90th birthday Her Majesty has many things to reflect upon and be thankful for.
Her long legacy aside, the Queen knows that future of the Monarchy now rests up her children and her two great grandchildren's heads.
Catherine Middleton has given a candid interview as part of the upcoming TV programme, in which she talks particularly about family ties and the 89-year-old's close relationship with Prince George and his little sister Princess Charlotte.
It seems Her Majesty has a particularly tight bond with the little Princess: "The Queen was really thrilled that it was a little girl" adding "I think she's very fond of Charlotte - she's always watching what she's up to".
"She always leaves a little gift in their room when we go to stay, which I think shows her love for her family"
The Duchess speaks of HM's love for family & reveals that George calls his great grandmother 'Gan-Gan' #Queenat90https://t.co/JyRSdYI7do

— Kensington Palace (@KensingtonRoyal) 19 March 2016
Meanwhile the young Prince has a precious nickname for his Great Granny that will melt your heart: "George is only two-and-a-half and he calls her Gan-Gan"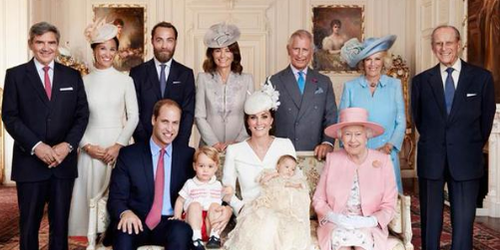 The show airs on Bank Holiday Sunday and we're very much looking forward to toasting the Queen's life with a gin and tonic. Bottom's up!