Prince William Reveals Prince George Is Fed Up With School ALREADY!
27 September 2017, 13:33 | Updated: 27 September 2017, 14:37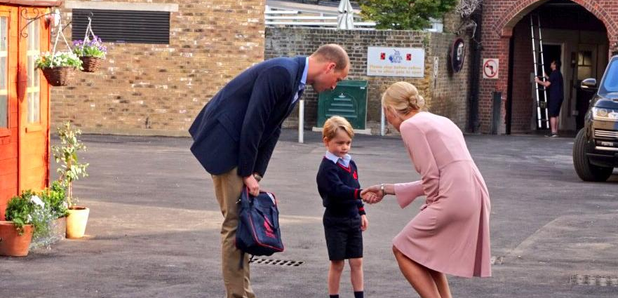 The 4-year-old royal has been getting to grips with his first few weeks at school, but it hasn't been going so well.
Prince George may have only been at school for four weeks but it looks as though he's already wanting to call it quits at the £18,000 a year Battersea primary school.
Prince William proved that the 4-year-old royal is adjusting to school just like any other toddler and would much rather be at home playing with his toys than learning his ABC's.
The doting father-of-two was back at the gates of Thomas', in Battersea, waving George off as he attended his lessons this morning but the appeal of school is already wearing thin as he's reportedly been longing to stay home with his mother Kate.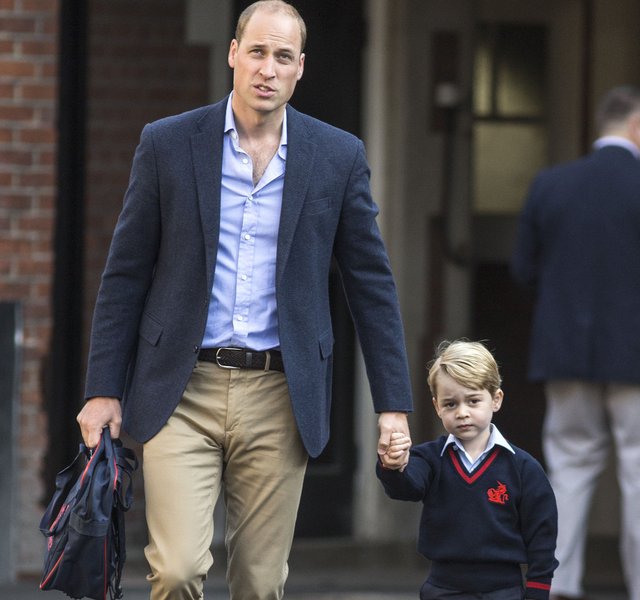 Wills told a fellow parent Louise Smith, 31 during a visit to Milton Keynes: "I just dropped George off and he didn't want to go."
The mum-of-two chatted to the Duke as her Bedfordshire hometown marked its 50th anniversary and she claims he also stopped to say hello to her daughters Sophia Thomas, three, and Holly Thomas, one.
Louise said: "It was really exciting meeting William.
"He told me he'd just dropped Prince George off at school and he didn't want to go.
"Sounds a bit like mine really."
The four-year-old arrived at his new school hand in hand with his dad, the Duke Of Cambridge earlier this month and was photographed greeting his new teacher.
George's mummy the Duchess of Cambridge was nowhere to be seen after insiders hinted she would be too unwell to attend his first day because she is still suffering the effects of severe morning sickness.
Of course, being a royal doesn't mean you attend any old school and the little prince who is third in line to the throne will be attending the super swanky St Thomas' Battersea in London.
Prince George arrives for his first day of school at Thomas's Battersea with his father The Duke of Cambridge. pic.twitter.com/B7TgcRA3Ve

— Kensington Palace (@KensingtonRoyal) September 7, 2017
Attending a super exclusive school means that Will and Kate probably won't be heading to Marks and Spencer to buy George's school shirts. Instead, the school uniform can only be purchased in department store Peter Jones in Sloane Square.
Usual after school clubs for five year old include art club, team sports and the like but at St Thomas' Prince George will be able to join a debating team despite being only 5 years old. Might we see the young royal on University Challenge one day?
He will also be offered the chance to participate in extra curricular activities such as Italian, pottery, fencing or even songwriting.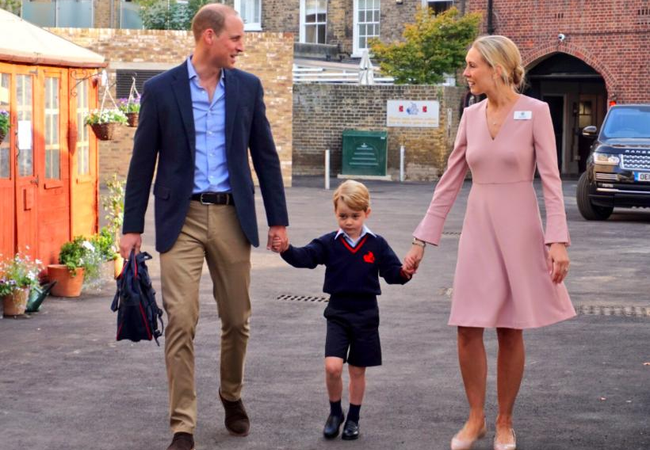 Alongside his main subjects which will include maths, english and science Prince George will have to take compulsory ballet classes in which he will be then entered in for prestigious Royal Academy of Dance examinations. Very swish!
Despite this, all sounding absolutely fit for a royal, Will and Kate decision to send George here is quite controversial as royals don't usually attend mixed gender schools and opt for single gender schools instead.
So this means Prince George and Princess Charlotte (and the new arrival!) could be all at school together one day.
Watch More: Prince William Asks Emma Bunton For a Spice Girl's Reunion