The Duke And Duchess Of Cambridge Opt To Stay In THIS Canadian Budget Hotel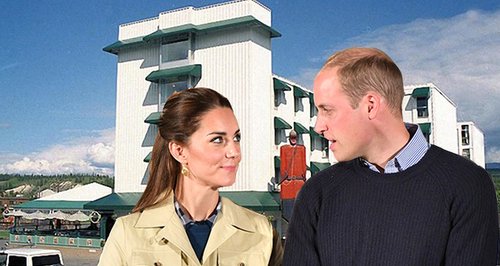 The Duke and Duchess of Cambridge take their children in a royal tour of Canada. Here's all you need to know about the royal visit!
The Duke and Duchess of Cambridge have touched down in Canada for their highly anticipated official tour of Canada. Proud parents, the Duke and Duchess of Cambridge, have brought along their children for the visit of the former British colony - and it's Princess Charlotte's first royal tour!
The Duke and Duchess of Cambridge have appeared to ditched the expense and have instead opted to stay in a budget three star hotel on a night off from parenting duties whilst in Canada.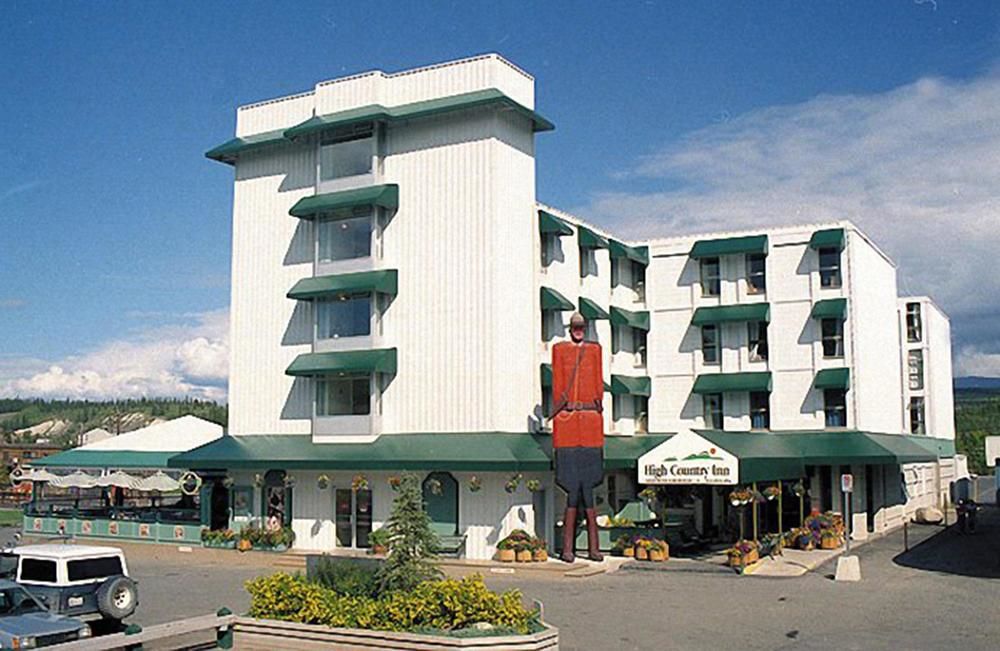 Coast High Country Inn. Picture | Expedia
The royal couple are said the have booked in to the £153-a-night 'dated' lodgings of Coast High Country Inn in Yukon, in the remote north west of the country. They are said to be leaving three-year-old Prince George and 16-month-old Princess Charlotte in the care of their entourage in the luxury surroundings of Government House.
Maybe they are just like us...
Watch An Unimpressed Prince George Leave Canadian PM HANGING As He Attempts A High-Five
However, it was Prince George that stole the show on the run way. Apparently, one does not high-five commoners...
As the Canadian Prime Minister Justin Trudeau went to high-five the little Prince, George shakes his head shyly and refuses to even shake hands! We wouldn't take it too personally Mr Trudeau!
A Glamorous Duchess of Cambridge Gives Us Serious Mummy-Goals
When the rest of us entered motherhood, we resigned ourselves to the fact that the days where we could throw on a pair of heels and a glamorous dress were gone... By the time we've got the children ready, there's no time for a sophisticated hair-do. Besides, your outfit would only get jammy fingerprints all over it anyway.
However, as the Duchess of Cambridge emerged from a seven hour flight with Princess Charlotte on her hip, we envied her ability to balance in heels, keep her cool and STILL look utterly gorgeous!
The Duke and Duchess with Prince George and Princess Charlotte have arrived in Canada to a warm welcome! pic.twitter.com/YW8YaeKh6Z

— Kensington Palace (@KensingtonRoyal) September 24, 2016
And our fashion-envy doesn't stop there. Kate Middleton wore a glorious £4,000 Alexander McQueen dress as she accompanied the Duke of Cambridge and the Tradeau's on royal engagements.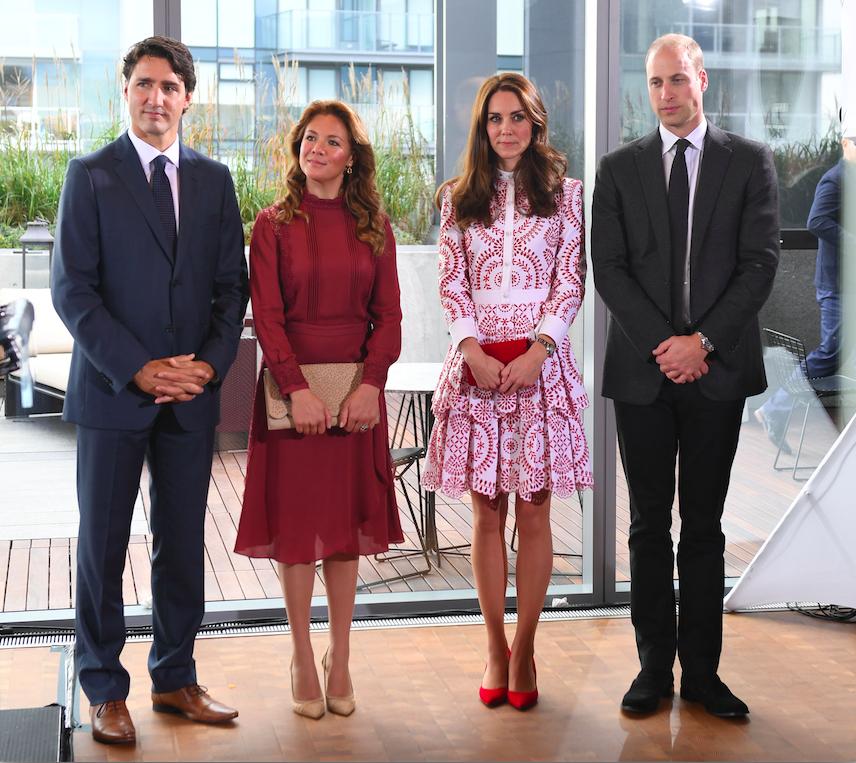 Picture | PA
And then there's THIS cocktail dress. She stunned in a red Preen label and paired it with the Queen's diamon Maple Leaf Brooch for a reception at British Columbia's Government House in Victoria.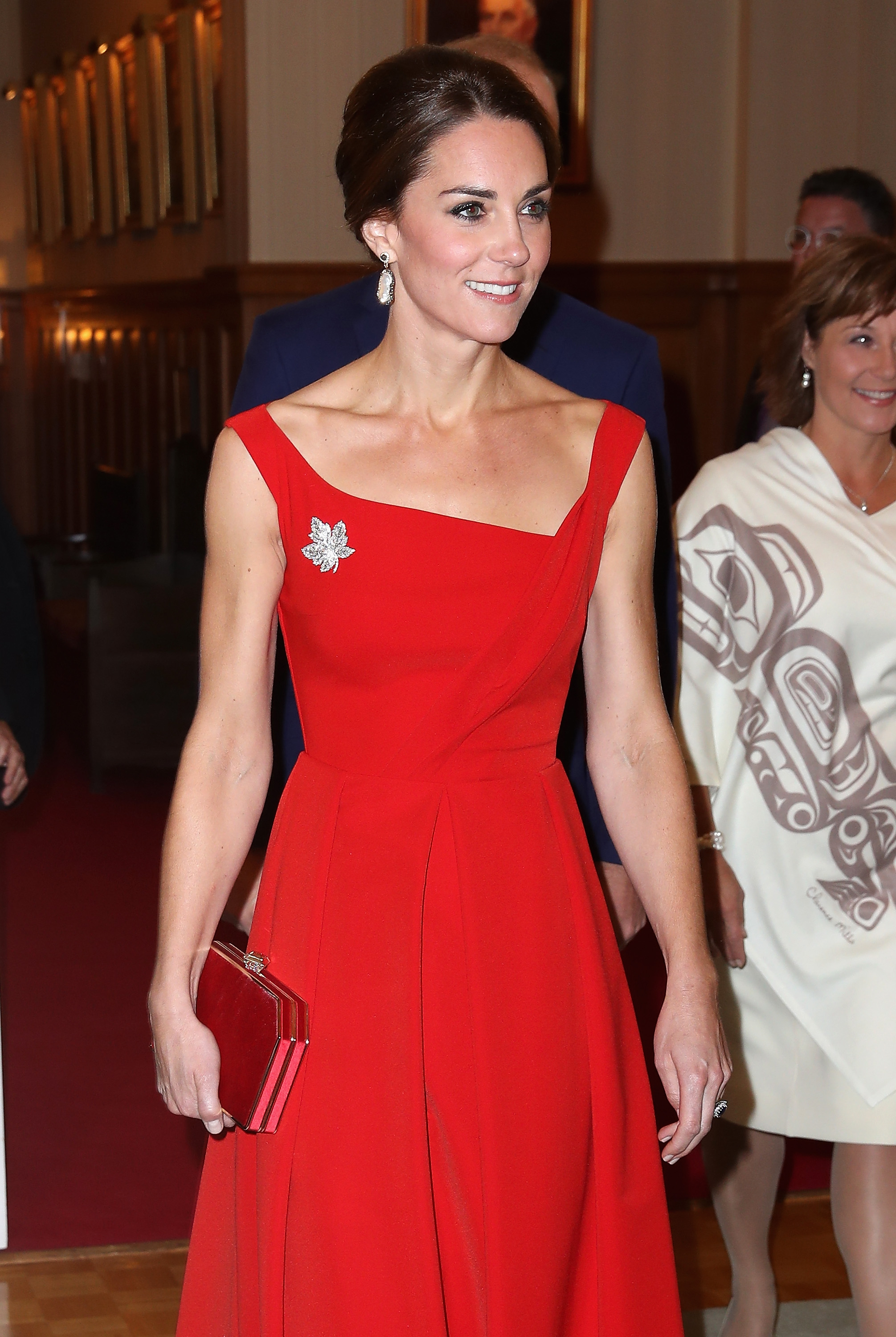 Picture | Getty
Prince William Hides His Emotions At Princess Diana Inspired Women's Centre
When the Duke of Cambridge heard about how his late mother inspired an initiative that helps vulnerable women, he looked visibly moved.
The Sheway charity in Downtown Vancouver supports mothers and pregnant women battling with addiction and other issues.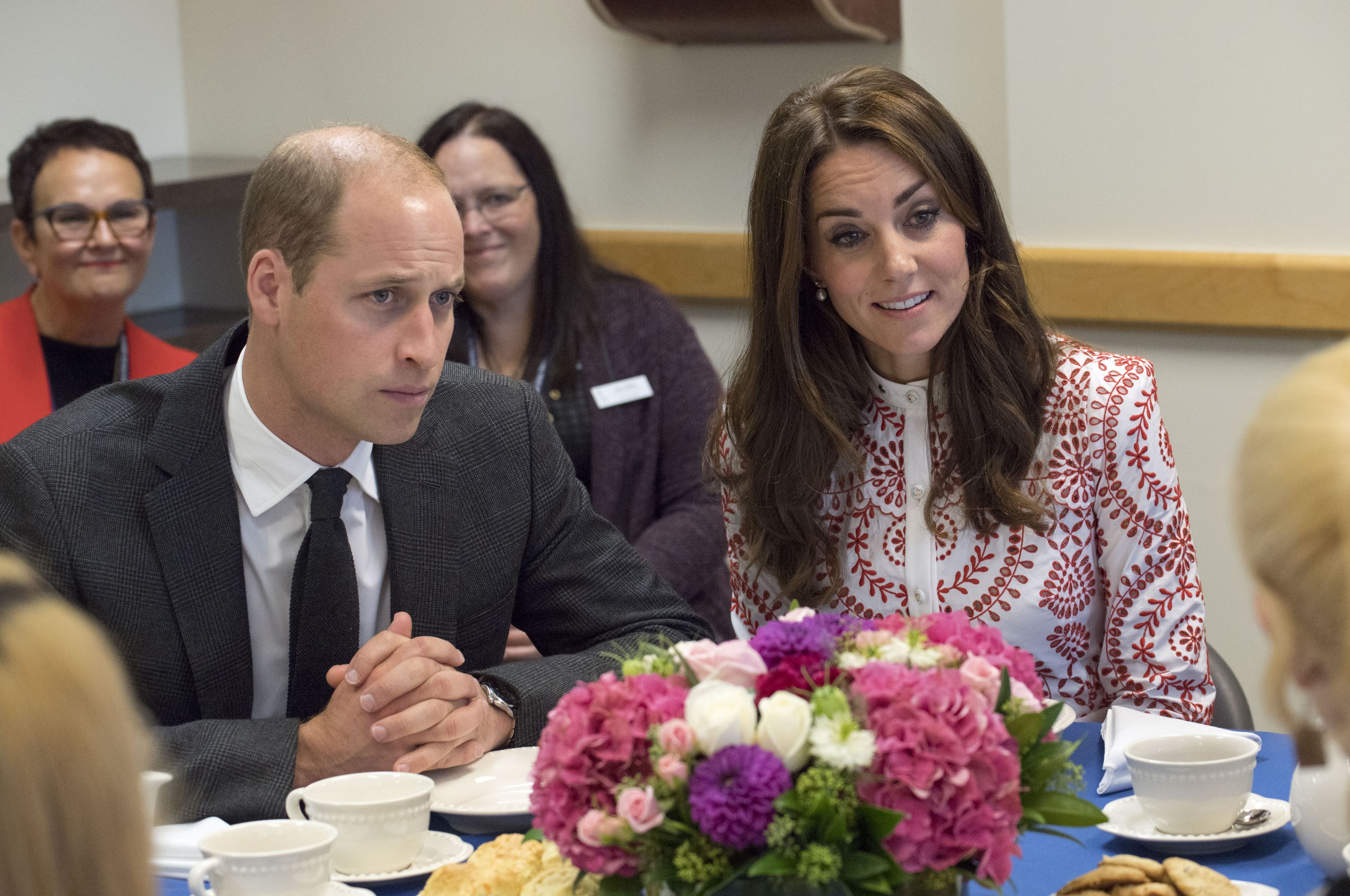 Picture | PA
Physician Ron Abrahams told William how Princess Diana had opened the Women's Reproductive Maternity Service in Glasgow in 1990, which Sheway has modelled itself on.
"Oh, I didn't know, that's good to hear," said William.
"It's probably in my briefing notes somewhere, I've got this huge file of notes I haven't managed to get through yet but I'll get there," he joked.
The Duke and Duchess of Cambridge will be touring Canada until 1st October 2016.