Prince George's New Primary School Will Cost Over £5,000 A Term!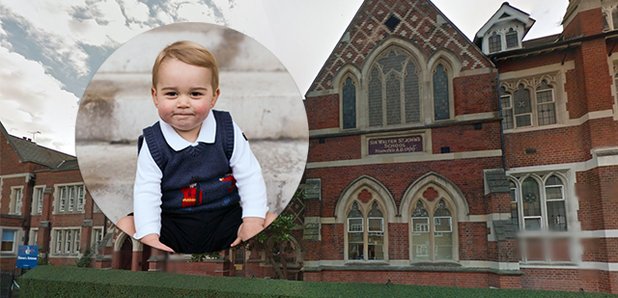 The young prince's new school was announced today. Pupils of St Thomas' School in Battersea are about to get a well known face amongst their classrooms, non other than the heir to the throne, Prince George.
Yep, children who attend the private day school will one day be able to claim that they sat next to the future king in assembly - pretty cool eh?
The amount it costs to attend the prestigious school according to the Tatler School Guide 2017, is £6,385 a TERM which indicates there will be no expense spared when it comes to the future monarch's education.
He is royalty after all!
After the school notified parents of pupils about the royal news, the internet went into meltdown and even the school website crashed from the amount of traffic it had from people wanting to know more.
Here's what we know about the school so far...
- St Thomas' Battersea has 540 pupils made up of both boys and girls
- The school follows the UK's national curriculum but specialises in the arts, IT French and PE
- The school is for children between the ages of 4 and 13
Kensington Palace have released a statement on behalf of the Duke and Duchess of Cambridge which said "Their Royal Highnesses are delighted to have found a school where they are confident George will have a happy and successful start to his education."