Prince George's school: Food, curriculum and price tag of the London school revealed
29 August 2018, 16:02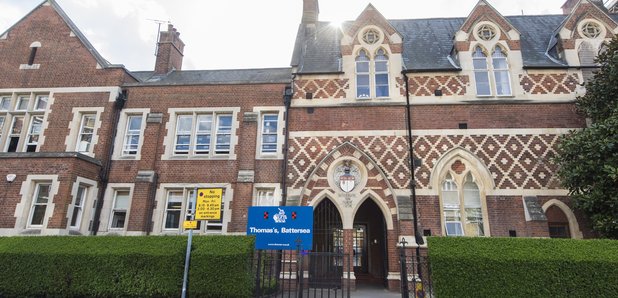 The future king attends a super posh private school in the Battersea area of London.
As the third in line to the throne, it's no surprise that the Duke and Duchess of Cambridge have send their eldest son Prince George to a super posh private school in London.
Here's everything you need to know about the young royal's education...
Where does Prince George go to school?
Prince George attends the independent St Thomas's Battersea in South West London and has been attending the school since he was 5.
It is a mixed day school educating boys and girls between the ages of 4 and 13 and according to the school website their most important school rule is 'be kind'.
At the time Prince George enrolled, local estate agents reported a 60% surge in people looking to buy in the catchment area of the school.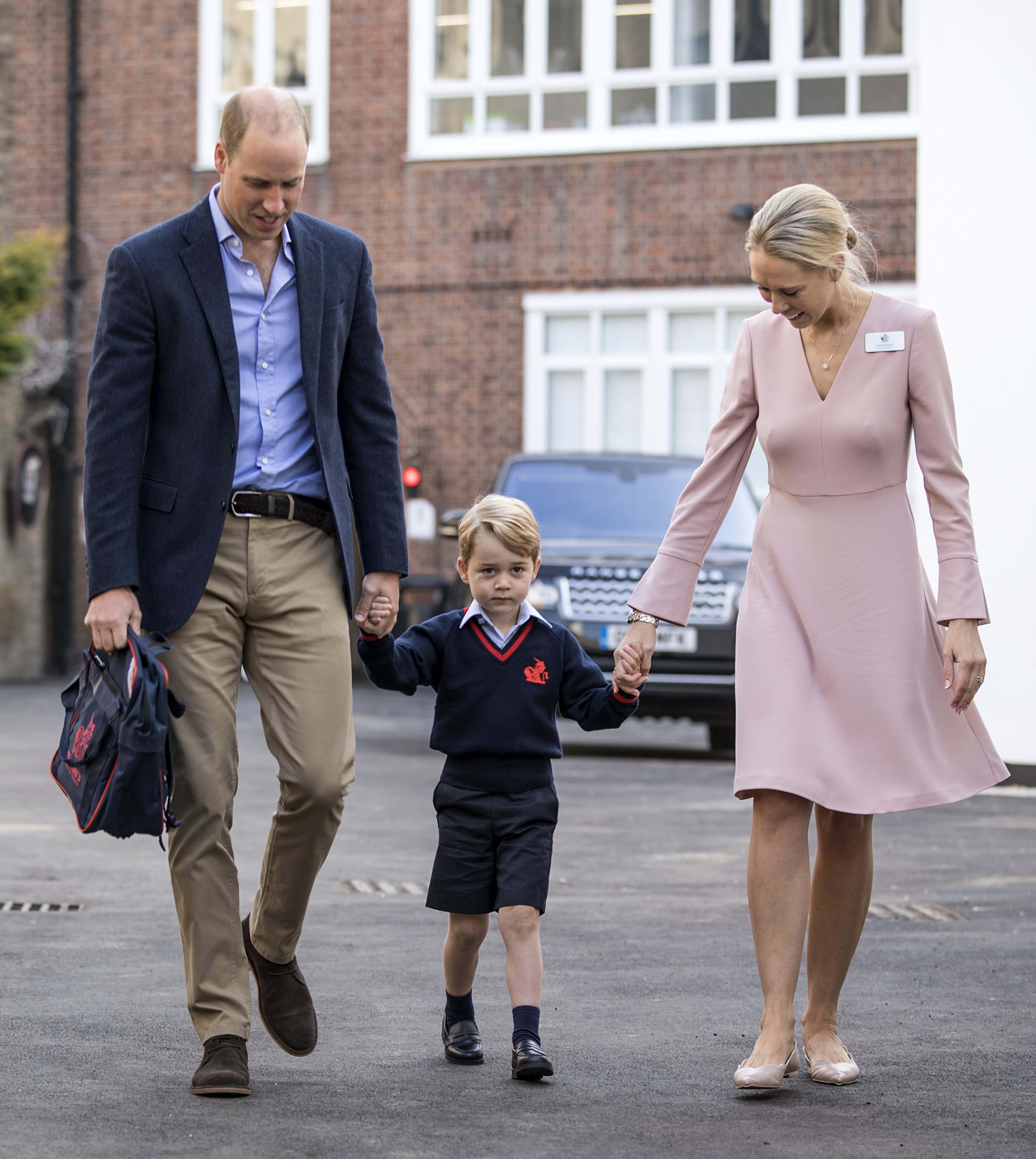 Prince George pictured with his dad, the Duke of Cambridge, on his first day of school | Picture:PA
How much does Prince George's school cost?
The exclusive school currently costs £6,956 per term for 7-13 year olds and £6,158 per term for 4-7 year olds. Parents also get a reduced rate for each sibling they also send to the school after their eldest child has enrolled.
So the Duke and Duchess of Cambridge will get a discount if they end up sending Princess Charlotte and Prince Louis there too.
What subjects do they teach?
Similarly to most schools the curriculum is different depending on the age group. Early years pupils at St Thomas's learn literacy, maths, arts and design as well as emotional and physical development.
As the children get older other subjects are introduced including Computing, PSHE, and even Ballet.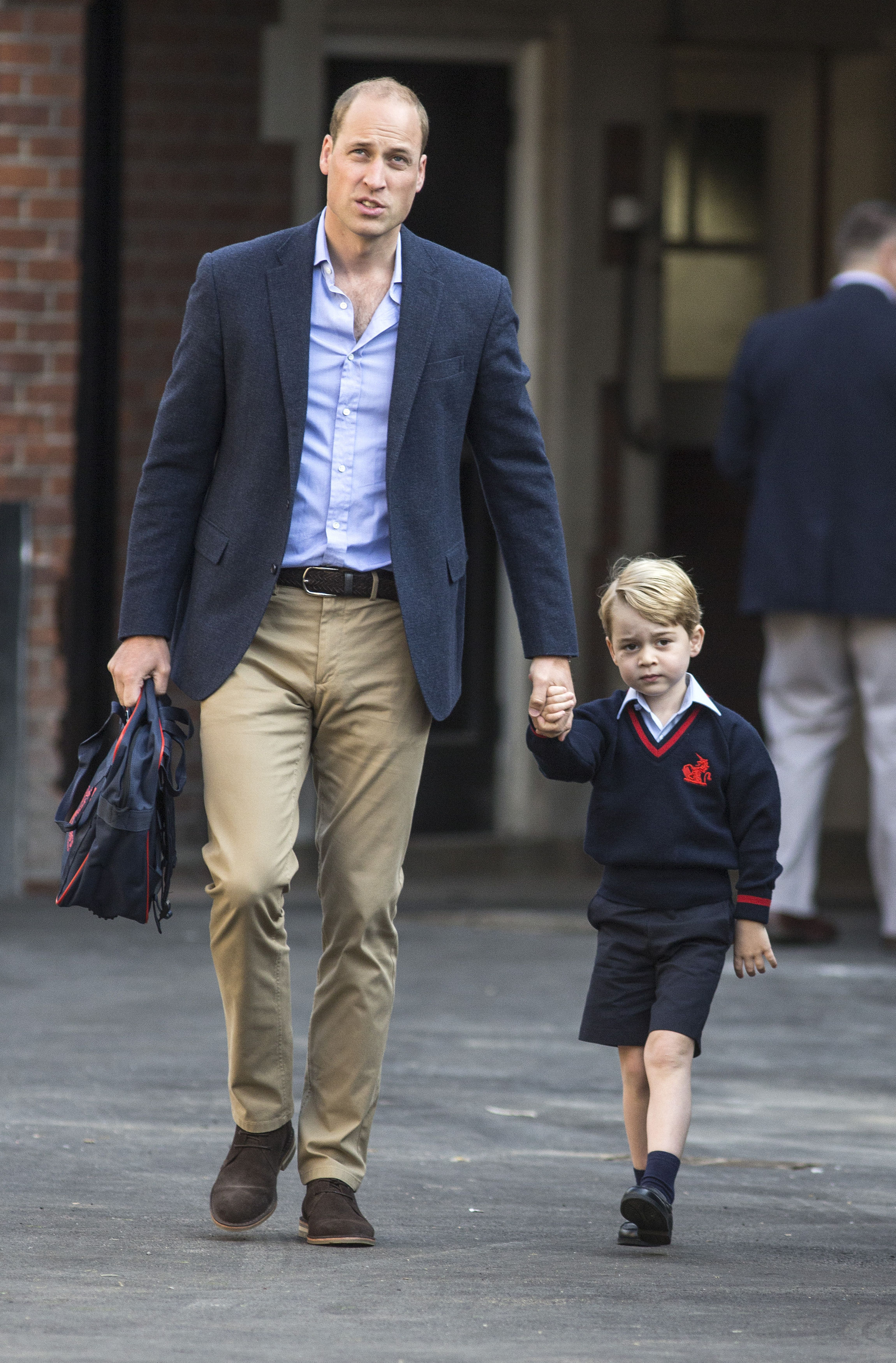 Prince George in his St Thomas's Battersea school uniform | Picture: PA
What are the school dinners like?
If you were a pupil eating hot dinners at St Thomas' you would be served a menu on a three week cycle with lots of colourful options.
For example, you may be treated to 'Fragrant Lamb and Apricot Tagine' for a main meal or 'Vegan Chestnut Mushroom and Pak Choi Stir-Fry' as a veggie option.
Pupils are also treated to a healthy morning snack which could be oat biscuits or fruit and milk.